WASHINGTON—Secretary of State Mike Pompeo announced the creation of the Iran Action Group on Aug. 16, to be headed by Brian Hook, who will serve as special representative for Iran.
"Our hope is that one day soon, we can reach a new deal with Iran," Pompeo said at a press briefing. "But we must see major changes in the regime's behavior, both inside and outside of its borders. The Iran Action Group will drive daily objectives on these issues."
Hook will be responsible for the State Department's Iran-related activity, and will advance the strategy outlined by Pompeo in May, after President Donald Trump announced that he was pulling the United States out of the Iran nuclear deal.
"A lot of our work is going to be built around advancing those 12 areas—mostly around nukes, terrorism, and the detention of American citizens," Hook said.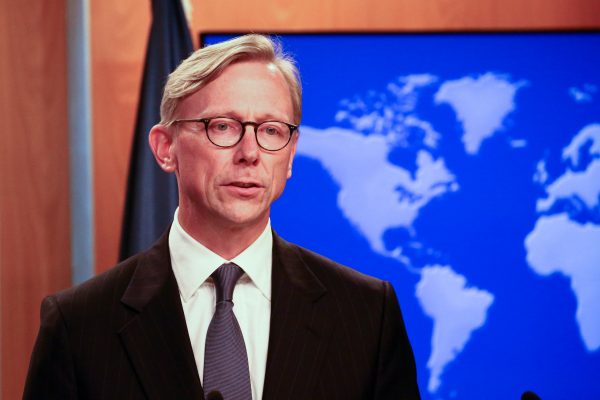 He said the current economic sanctions are in place to cut off revenue that is financing terrorism.
"When you look at the kind of money that Iran provides to Assad, and to Shiite militias, the Lebanese Hezbollah—it's billions and billions of dollars. And we need to get at drying up those revenue streams," Hook said.
Hook reiterated the goal stated in June that every country should reduce its import of Iranian oil to zero by Nov. 4.
"Sanctions will come into effect on Nov. 5. Those will include sanctions on Iran's energy sector; transactions by foreign financial institutions with the Central Bank of Iran; Iran's shipping and shipbuilding sectors, among others," Hook said.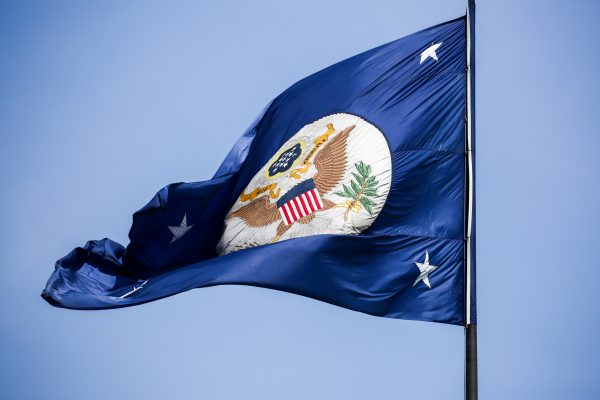 "In our sanctions regime, we are prepared to impose secondary sanctions on other governments that continue this sort of trade with Iran."
Hook, who had served as director of policy planning for the State Department since February 2017, said the burden is on the Iranian regime to change its behavior.