A new poll showed more Independents opposing the impeachment of President Donald Trump, a swing from the last poll.
The national survey, conducted by Emerson College from Nov. 17 to Nov. 20, showed 49 percent of Independent respondents now oppose impeachment, versus 34 percent who support it.
The same pollster's October survey showed Independents supporting impeachment 48 percent to 39 percent.
Support overall for impeachment swung to opposition, with 45 percent of all respondents opposed and 43 percent in support. Last month's survey showed 48 percent support and 44 percent opposition.
A number of recent polls have shown more opposition than support for impeachment among Independents and Republicans.
Independents signaled they don't think Trump should be impeached and removed from office by a 47 percent to 36 percent margin in a Wisconsin survey, along with 94 percent of Republican respondents but just 11 percent of Democratic respondents.
A Politico-Morning Consult poll also released this week showed 47 percent opposition versus 40 percent support among Independents, another swing within the group.
The previous Politico-Morning Consult poll, taken about a week before the most recent one, showed 45 percent support for the inquiry among Independents, versus 32 percent opposition. Reuters-Ipsos polls from about a week apart showed a similar flip, from plus 13 percent support to plus 2 percent opposition.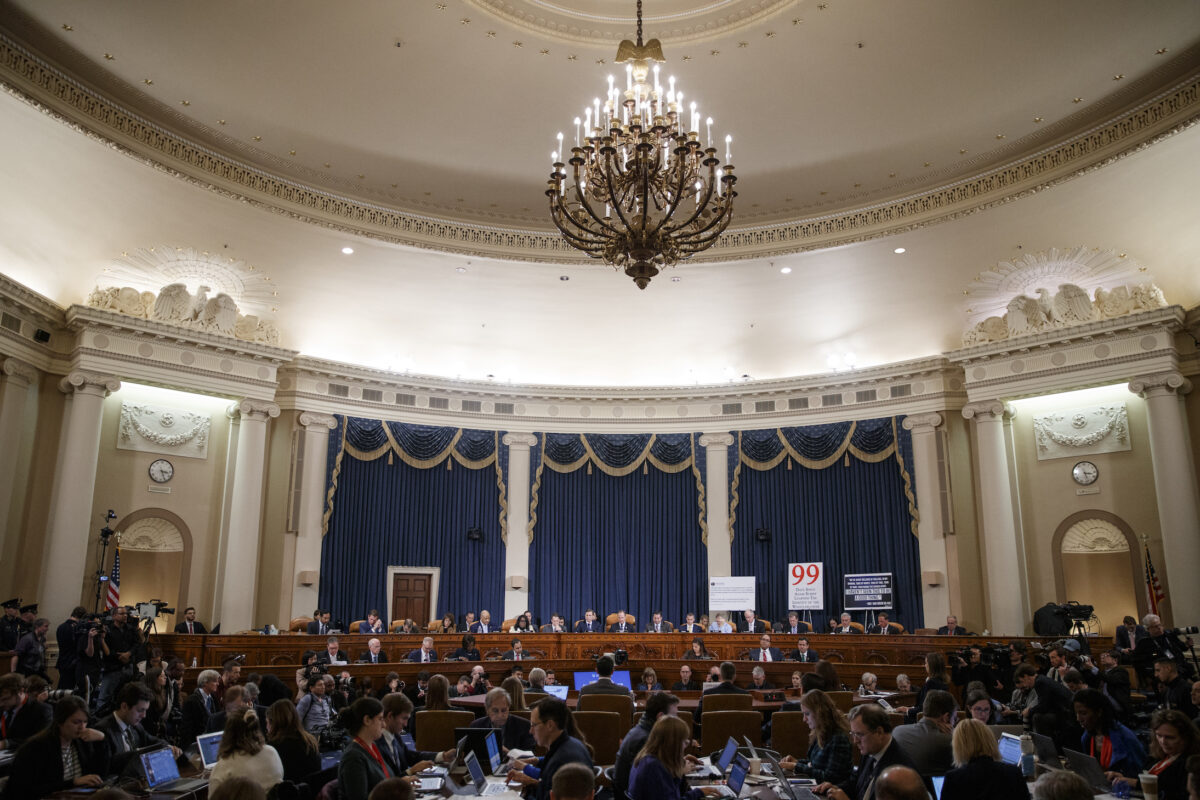 According to the average of the five most recent nationwide polls, Democrats support impeachment 81.5 percent to 11.8 percent, Republicans oppose impeachment 82 percent to 13.2 percent, and Independents oppose impeachment 44 percent to 41.3 percent.
The last scheduled public impeachment hearings took place on Nov. 21. House Speaker Nancy Pelosi (D-Calif.) resisted laying out a timeline for the process during a press conference later Thursday.
"I can't, because there's no timing—I don't know anything," she said.
"We're moving at the pace that truth takes us and when more evidence unfolds, if that requires more time, that's when we'll go. But if it is, in fact, a question of the Committee saying, I think that as you asked your question, 'How much more do you need to know? It's so self-evident,' and the rest. Okay, if the other side has a counter to it, under oath, the President can come submit his counter to that, under oath."
Trump, meanwhile, said that he'd welcome a trial in the Senate, which would be triggered if the House votes to impeach him. He would stay in office unless two-thirds of the Senators present vote to convict him.
"I want a trial," Trump told "Fox & Friends" in a morning interview on Friday. "There's nothing there."
His remark confirmed a Thursday night statement from a White House spokesman, who said that Trump would also like to see Hunter and Joe Biden, the whistleblower who filed a complaint, Rep. Adam Schiff (D-Calif.), and others testify in the Senate.