Republicans are twice as likely as Democrats to view news coverage of the coronavirus outbreak as exaggerated, according to a new survey.
Sixty-two percent of Republicans or those that lean Republican said that the coverage is generally exaggerated, compared to 31 percent of Democrats or those that lean Democrat, according to an Axios/SurveyMonkey poll.
Some 4,512 American adults were surveyed from March 5 through 9 and unlike some other polls, the division was nearly equal among the parties, with 1,955 in the Republican/lean Republican group and 1,939 in the Democrat/lean Democrat group.
Three out of 10 in the Republican group said that news coverage is generally correct, a category that nearly half of the Democrat group chose. Twenty percent of the latter chose "generally underestimated," as did 7 percent of the Republican group.
Thirty-five percent of Independent respondents said coverage is exaggerated, 45 percent said it's correct, and 16 percent said it's underestimated. The exaggerated option was chosen by a plurality of respondents in the 18-34 and 35-64 age groups. A plurality of the 65 and up group chose the correct option. Pluralities of those who make from $50,000 to $99,999 a year as well as those who make $100,000 or more also chose the exaggerated option. A plurality of those who make below $50,000 chose the correct option.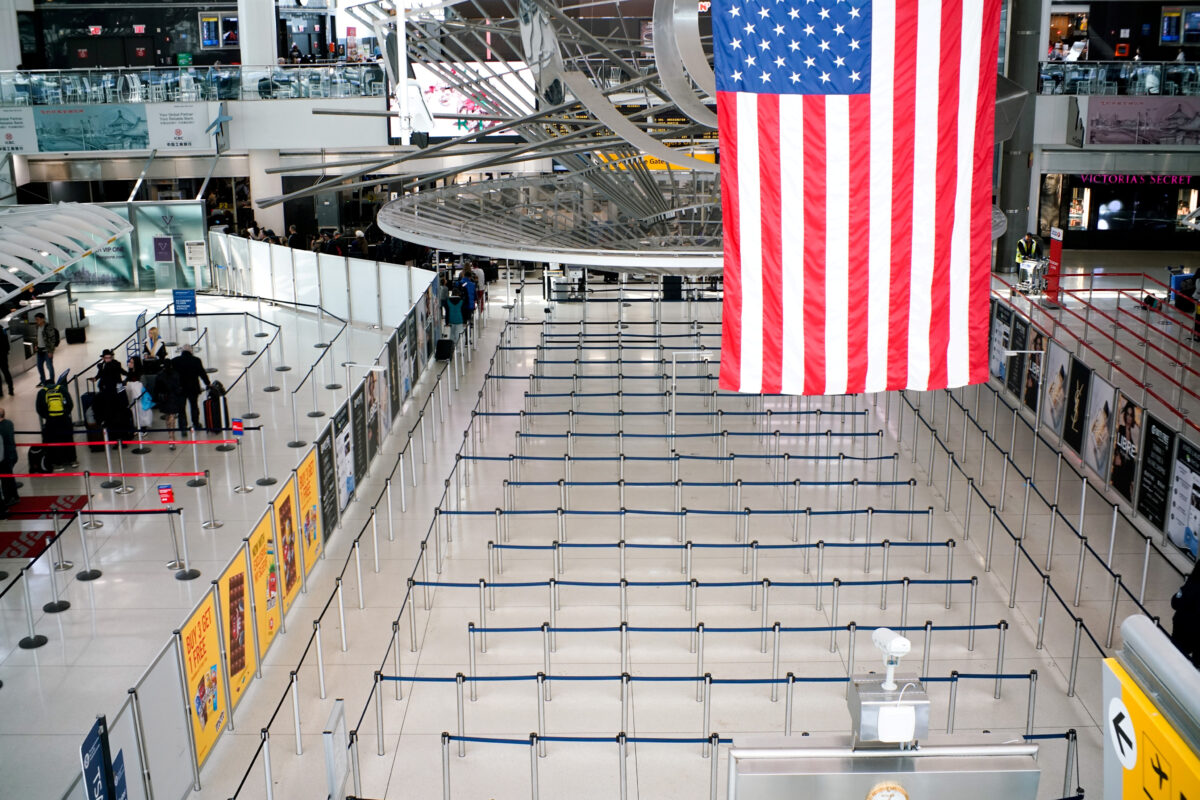 The question was asked as follows: "Thinking about what is said in the news, in your view is the seriousness of coronavirus generally exaggerated, generally correct, or is it generally underestimated?"
Some 58 percent of respondents said they're very likely or somewhat likely to avoid large events because of the new virus; 52 percent said they're not so likely or not likely at all to avoid public spaces like restaurants, shopping malls, and movie theaters because of the virus. And 64 percent said they wouldn't avoid social gatherings at home of friends and family.
Nearly three out of four respondents said a mandatory two-week quarantine for anyone exposed to the virus does not threaten personal rights.
An earlier survey by Morning Consult of 2,200 American adults found that 74 percent of respondents were concerned about the virus. If the virus were to spread in the community, over 60 percent of respondents said they'd be less likely to go to a concern, use public transit, go to a movie theater, visit an amusement park, attend sporting events, or go to a museum.
As of noon on Tuesday, there were 647 cases of the new virus and 25 deaths from COVID-19, the disease it causes, according to the Centers for Disease Control and Prevention. Another 49 Americans who were evacuated from Wuhan, China, where the virus started, or the Diamond Princess cruise ship, were infected.
Thirty-six jurisdictions have reported cases.