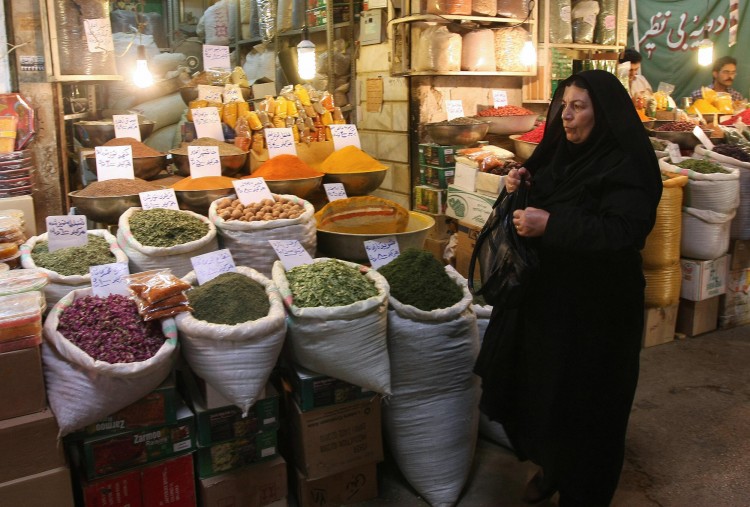 Sanctions from the U.S., the European Union, and the United Nations will likely affect Iran's economy, according to a poll that surveyed the country's residents this week.
A total of 65 percent of Iranians surveyed by Gallup were bracing for the impact of the sanctions—27 percent said the already-imposed sanctions would hurt Iran and their livelihoods "a great deal" and 38 percent said it would hurt "somewhat."
The EU signed an accord that banned oil imports from Iran and froze the country's central bank several weeks ago due to its lack of compliance over its suspected nuclear program, following a move by the United States to also impose sanctions its banking and oil industries. On Monday, President Barack Obama signed an order to freeze Iran-held assets in the United States.
Iran has issued a number of threats over the sanctions, including threatening to close the strategic Strait of Hormuz, through which the majority of the world's oil passes. Iranian officials have also said the sanctions would not hurt the Iranian economy.
In recent weeks, Iran's currency, the rial, has dropped sharply. The price of food, goods, and utilities have also increased dramatically for Iranians.
Iran is having an increasingly difficult time in purchasing rice, cooking oil, and other food staples, a Reuters report said on Wednesday. With the devaluation of the rial, rice has more than doubled in price to $5 per kilogram (2.2 pounds) at bazaars.
Gallup found that nearly half of Iranians polled, or 48 percent, said they have experienced times in the past year when they had not enough money to purchase food for their families—a sharp increase from several years ago. The poll also found that 48 percent said they didn't have enough money to provide adequate housing for their families.
The United States and other Western powers have attempted to engage with ordinary Iranians but the sanctions may not be helping, the Gallup poll found. Only 8 percent approve of the U.S. leadership, 7 percent approve of the U.K.'s leadership, and 13 percent approves of Germany's leadership.
"Such figures demonstrate that Iranians' protests against their own leadership should not be construed as support for the West … and that Western leaders need to monitor the unintended effects sanctions may have on Iranians' lives," Gallup said in conclusion.
The poll was conducted from Dec. 16, 2011 to Jan. 10, 2012 with approximately 1,000 adults via telephone interview.