Iowa voters appear split on the 2020 Democratic presidential primary, revealing that four candidates are within the margin of error.
Former Vice President Joe Biden and Sen. Bernie Sanders (I-Vt.) are leading the primary field in Iowa, which is the first caucus state. They have 22 percent support apiece, respectively, said a CBS/YouGov poll released Sunday.
South Bend, Ind. Mayor Pete Buttigieg had 21 percent support and Sen. Elizabeth Warren (D-Mass.) had 18 percent support, the poll showed.
The poll's margin of error is 4.1 percentage points.
No other candidates had double-digit support. Sens. Kamala Harris (D-Calif.) and Amy Klobuchar (D-Minn.) were tied at 5 percent.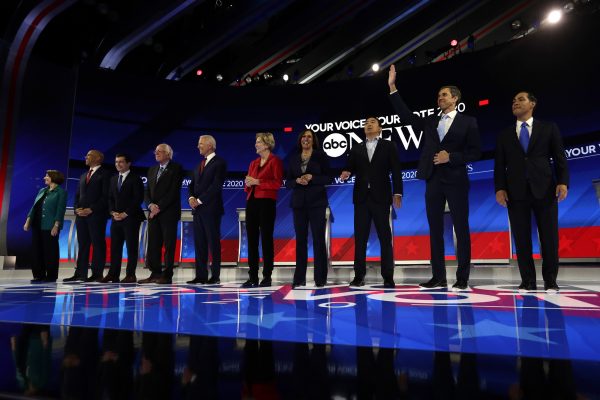 "There is concern among some Democrats that Sanders' and Warren's policy stances are too liberal to enable either of them to beat Mr. Trump, although it's voters currently not supporting these candidates who are more likely to hold that view. Overall, fewer think Buttigieg's and Biden's policy positions are too liberal to win. Most say their policy stances are about right for defeating Trump," CBS wrote of the polls.
According to the poll, only about a third of Democrats said they have made up their minds about who to vote for.
Buttigieg, in the latest poll, surged the most.
Buttigieg experienced a similar boost in a CNN poll that was unveiled on Saturday, showing him in first place with 25 percent support in Iowa. He was leading Sanders and Biden by about 10 percentage points and Warren by 9 percentage points.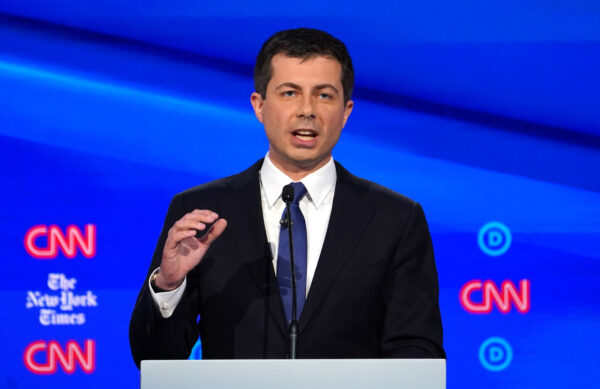 On Nov. 16, he responded to the new Iowa poll that put him in first place.
"Starting with Labor Day, I felt a level of energy at the steak fry that told us that we had a chance to really connect," he said.
But in New Hampshire, another caucus state, Warren leads with 31 percent, Biden has 22 percent, Sanders has 20 percent, and Buttigieg has 16 percent, according to the CBS/YouGov poll. And in Nevada, Biden has a sizable lead with 33 percent, the same poll showed.
The new YouGov poll surveyed 856 registered Democratic voters and was carried out between Nov. 6 and 13.