More respondents to a poll said they believe then-Vice President Joe Biden pressured Ukrainian officials to get them to not probe his son's business dealings in the country than those that think it probably didn't happen.
Forty-three percent of respondents told Monmouth University that Biden probably put pressure on Ukrainians "to get them not to investigate his son's business dealings there," versus 37 percent who said Biden probably did not do so.
The rest answered "don't know." Some 1,017 primarily independent registered voters answered the question, which was part of a poll conducted from Sept. 23 to Sept. 29 and had a margin of error of 3.1 percentage points.
Biden said last year while speaking at an event that he threatened in 2016 to withhold $1 billion in aid from Ukraine unless then-president Petro Poroshenko ousted the prosecutor in charge of the probe into Burisma.
Biden's son Hunter Biden sat on the board of the energy company from 2014 to 2019.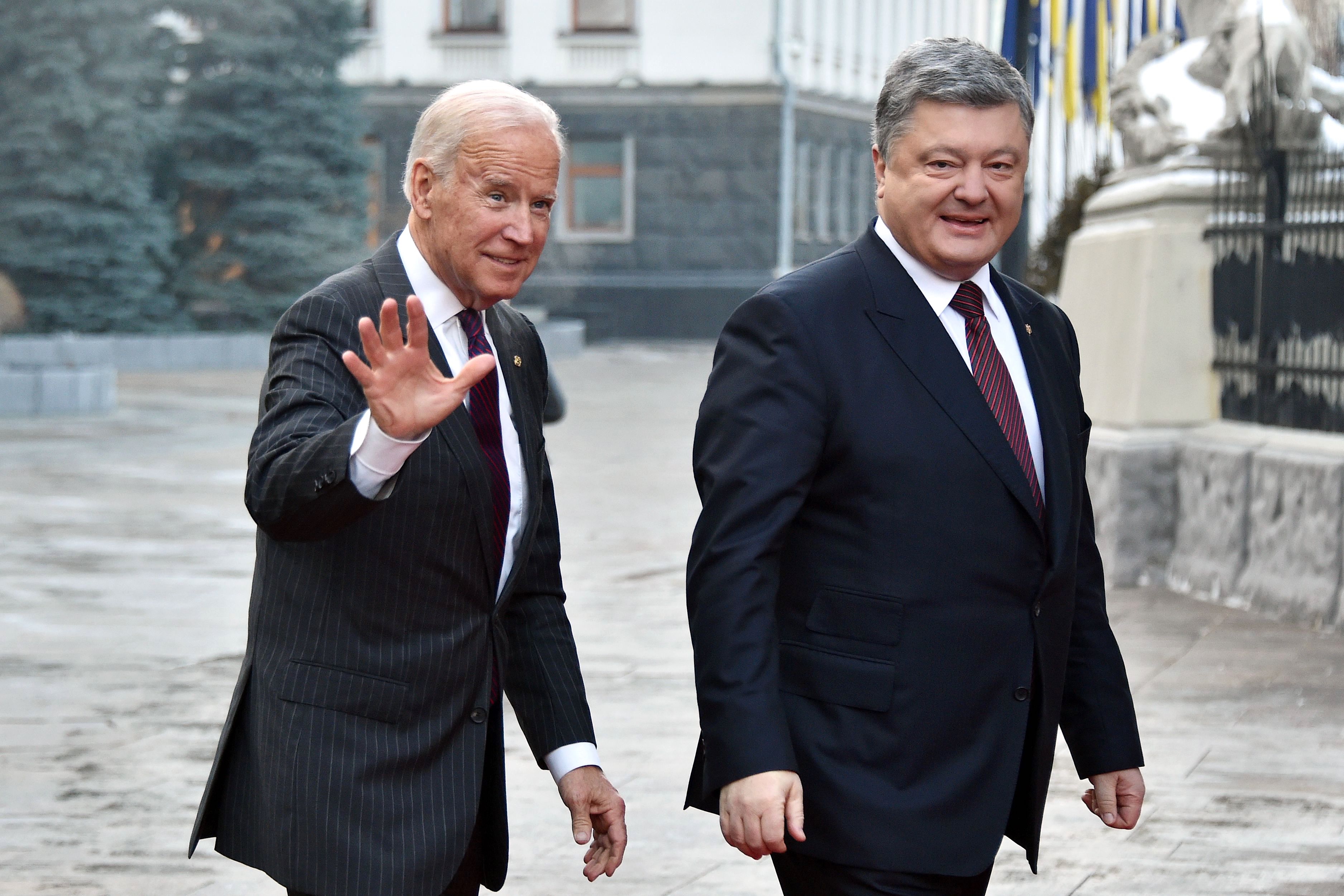 "I was supposed to announce that there was another billion-dollar loan guarantee. And I had gotten a commitment from Poroshenko and from [then-Prime Minister Arseniy] Yatsenyuk that they would take action against the state prosecutor. And they didn't," Biden said at a Council on Foreign Relations event.
"They were walking out to a press conference. I said, nah, I'm not going to—or, we're not going to give you the billion dollars. They said, you have no authority. You're not the president. The president said—I said, call him. I said, I'm telling you, you're not getting the billion dollars. I said, you're not getting the billion," he continued.
"I'm going to be leaving here in, I think it was about six hours. I looked at them and said: I'm leaving in six hours. If the prosecutor is not fired, you're not getting the money. Well, son of a [expletive]. He got fired. And they put in place someone who was solid at the time."
Biden last month denied talking to his son about his son's business dealings, which conflicted with Hunter Biden saying recently that he did speak once about Burisma with his father.
In another poll, conducted by Morning Consult and Politico (pdf), 55 percent of Democratic voters said Hunter Biden's ties to Burisma wouldn't impact their votes. Another 18 percent said they didn't know, 15 percent said they were less likely to vote for Biden, and 13 percent said they were more likely to vote for Biden.
A quarter of Democratic respondents admitted they hadn't seen, read, or heard much about Biden pressuring Ukraine to fire its top prosecutor and another quarter said they'd heard "nothing at all."
Nearly half of all registered voters who responded to the survey said that Trump asked Ukrainian President Volodymyr Zelensky for a "favor" and investigate Biden, a conflation that was spread by media outlets that cut out a large portion of the Trump-Zelensky transcript.