American political and communications consultant Frank Luntz said that if President Donald Trump wins the upcoming Nov. 3 election, the public polling industry is "done" for.
"Pollsters did not do a good job in 2016. So, if Donald Trump surprises people, if Joe Biden had a 5- or 6-point lead, my profession is done," Luntz told Fox News' Bret Baier.
The public trust, for at least the political polling industry, has fallen after 2016 Democratic presidential candidate Hillary Clinton headed into Election Day with a lead in the polls so significant that even the establishment media outlets viewed the Democratic presidential nominee's victory as all but certain.
However, Trump defied many of the pollsters and election analysts in his victory over Clinton in 2016. Luntz said Clinton did win the popular vote like polls predicted, but they were wrong when it came to the state-by-state numbers.
Currently, national polls data show that the incumbent president trails the Democratic presidential nominee. RealClearPolitics, which averages several national polls, shows that Biden leads Trump by 7.9 points nationally, though in battleground states, the former vice president is only up by 3.8 points, Fox News reported.
Luntz, during an interview with Larry King on PoliticKING, said the industry is done if pollsters get it wrong again this time.
"The industry is done. The profession is done. They were so clear in declaring Hillary Clinton as the winner in 2016, and they were wrong, and now, they're doing the same thing with Joe Biden in 2020. If Donald Trump can come back and confound the experts, the polling profession is finished as a profession," he said on Oct. 28.
"If the polling is wrong, then my profession is not just going to have egg in the face, it's going to have pie in the face, it is going to look like Soupy Sales in the 1960s," Luntz said.
Luntz noted that there are still undecided voters who agree with Trump's policies and approve of what he's done during his time in office, but don't approve of his character. In Biden's case, those voters said they approve the presidential nominee's character, but they think he's "hiding something" and are doubting or don't agree with his policies.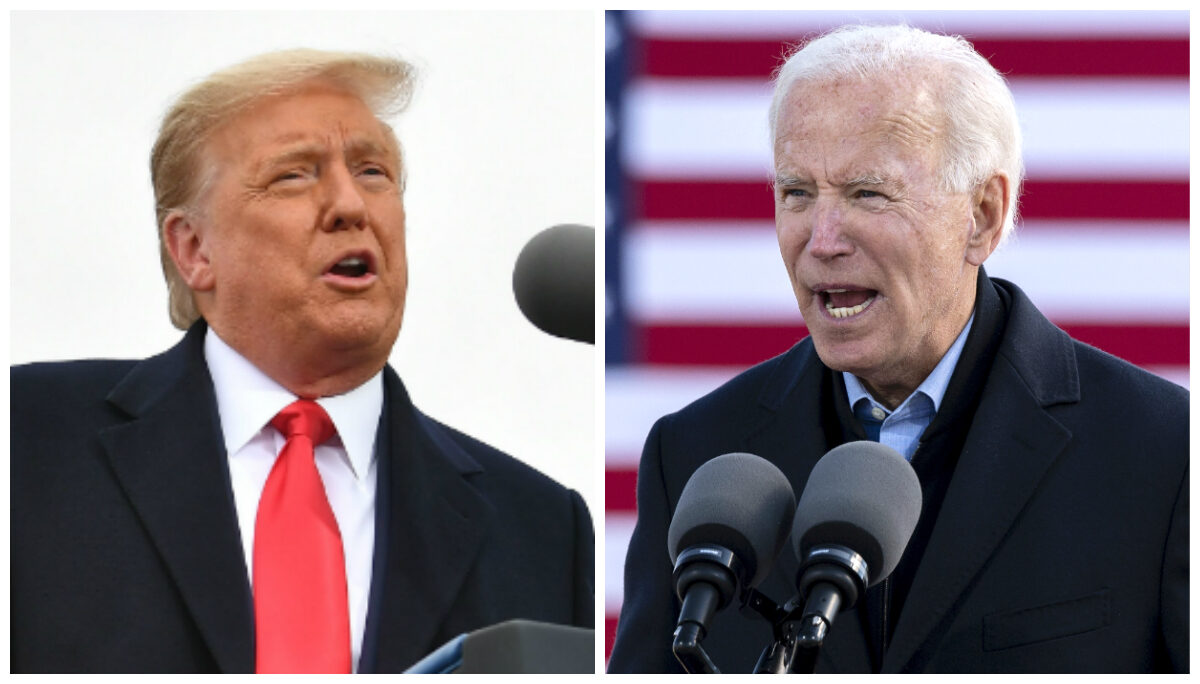 "He won't tell them on issues that matter to them," Luntz said. "They refuse to back him because they think he's hiding something, therefore they have to decide which is more important to them, Donald Trump's [personality], or Joe Biden's policies, and that is why they are undecided, they can't figure that out yet."
"You've got to give Trump a minor victory because he'll bring some [undecided] voters home, and it'll close the race a little bit," Luntz told CNBC's "Squawk Box" on Oct. 23.
Luntz also asked people voting for Trump and people voting for Biden if they are choosing the candidate or just voting because they are against the other candidate.
"80 percent of Donald Trump's voters are voting for him, and only 19 percent are voting against Biden," Luntz said. "In Joe Biden's case, 54 percent are actually voting against Donald Trump and only 46 percent are voting for Joe Biden."
"That's significant, that tells me that this election is a referendum on Donald Trump, rather than a choice between Trump and Biden," he said.
While many of the current polls show Trump trailing Biden, at the same time, a number of predictive models—three of which were highlighted by The Epoch Times before the 2016 election—forecast a victory for the Republican nominee and incumbent president, against all odds.
Ahead of the 2020 election, two models again point to a Trump victory, despite the polls, while another is forecasting, with a significant question mark, a narrow victory for Democratic presidential nominee Joe Biden.
Ivan Pentchoukov contributed to this report.