Police Witness Tells of Organ Harvesting Deals
July 8, 2006 3:04 pm Last Updated: July 5, 2015 3:20 pm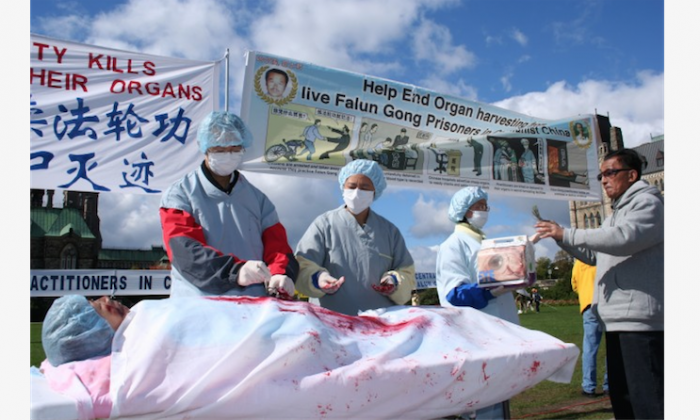 As the name of "Sujiatun" surfaces, so do the inside stories of extremely brutal persecution against Falun Gong practitioners, criminals sentenced to death, and those who were driven to the outskirts of society by the Chinese communist regime.
During an interview with New Tang Dynasty TV, a former policeman from Guangzhou Province disclosed this inside story on how the Chinese communist regime utilizes its five operating divisions to coordinate with the police system. With a quota set for killing and organ harvesting, all the relevant activities receive permission to operate and no one dares to complain. This policeman said, "In the system operated by the Communist Party, if I kill, I can make money; the government allocates the funds. If I don't work, then I can't make a living. If I don't kill, how can I make a living?" 

This policeman is Zhang Jianhua. Zhang was born June 30, 1959, and worked at Longgang Police Station of Shenzhen Public Security Bureau in Guangzhou Province.
Anchor: When were you a policeman in Shenzhen City?
Mr. Zhang: I was in the military before 1981. After being transferred to civilian work, I was again transferred to the Longgong Police Station in 1987. Since then, I was a policeman as well as a superintendent. I was mainly responsible for smuggling control and intelligence security, so I have good knowledge of internal documents issued by the Chinese Communist Party (CCP). I am also very familiar with Falun Gong cases. In other words, I know the dark side of the Chinese communist regime very well, including murder and corruption cases. I came to America because I was too honest and could not comprehend the lies of being a policeman in mainland China. We were trained to have a good comprehension of law, so I could not remain silent while seeing the law being violated, though I did not report it. My conscience felt unsettled when I saw how victims, including Falun Gong practitioners, were being persecuted. Therefore, I reported those policemen's crimes to their supervisors. I could no longer simply watch unjust murder cases and Falun Gong cases happen, so I disclosed them. Imperceptibly, I received retaliation. There were many reasons for retaliation and forging evidence is very easy. It is also very easy to press charges against anyone who sympathizes with Falun Gong, and those CCP members and policemen are skilled in pressing charges, making it impossible to prove innocence – only guilt. I went to many places to appeal in China, including the National People's Congress, State Council and Ministry of Public Security. I appealed for the persecution against me. No one took my appeal seriously. Instead, they sent me away and mocked me, telling me to not get involved in so many affairs and to go back and be obedient.
I also personally went to the office of Shenzhen People's Daily, Nanfang Daily, and Nanfang Weekend to expose the inside stories. I even wrote to China Central Television (CCTV) editors and personally went to the CCTV station to talk to the persons in charge. They showed no interest at all since I wanted to reveal the dark side of the CCP; reporting such stories would only bring trouble upon themselves. They would never offend the public security system as a whole or tarnish the reputation of the government just to help me out of my troubles. Seeking action, the authorities of Longgang Police Station tried to find ways to fire me. I had no other choice but to flee the country and come to the United States.
The main mission since escaping from China is to expose the organ harvest and trade, along with the murdering and persecution of Falun Gong in China with the help of media outlets in the United States.