New Scotland Yard said it will investigate after three players from the England football team received racial abuse online.
England lost the European Championship to Italy on Sunday in a penalty shootout, disappointing fans hoping to celebrate the team's first international trophy since the 1966 World Cup.
Three black players, Jadon Sancho, Bukayo Saka, and Marcus Rashford have been subject to online racial abuse after they missed their penalties.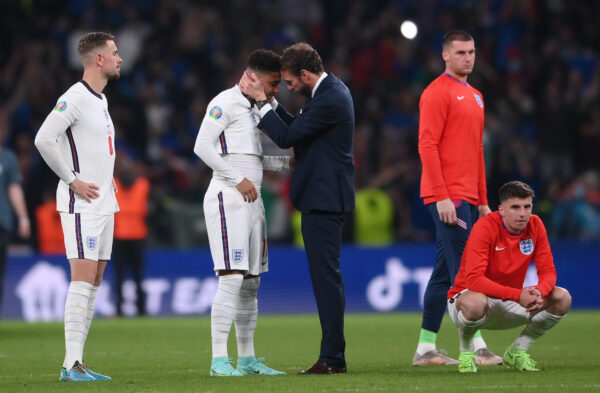 The Metropolitan Police said it is aware of "a number of offensive and racist social media comments" directed towards the footballers.
"This abuse is totally unacceptable, it will not be tolerated and it will be investigated," the Met wrote on Twitter.
England coach Gareth Southgate said the abuse directed at the players was "unforgivable."
"We have been a beacon of light in bringing people together, in people being able to relate to the national team, and the national team stands for everybody and so that togetherness has to continue," Southgate said on Monday.
Prime Minister Boris Johnson, Home Secretary Priti Patel, London Mayor Sadiq Khan, and Prince William have all joined in the condemnation of the abuse.
Johnson said the team, which took England to the finals for the first time since 1966, "deserve to be lauded as heroes, not racially abused on social media."
"Those responsible for this appalling abuse should be ashamed of themselves," Johnson said in a Twitter post.
The Duke of Cambridge, who is president of the Football Association, said the footballers shouldn't have to experience this "abhorrent behaviour," and that those responsible "should be held accountable."
"I am sickened by the racist abuse aimed at England players after last night's match," he wrote on Twitter.
"It is totally unacceptable that players have to endure this abhorrent behaviour," he added.
"It must stop now and all those involved should be held accountable."
Patel said she was "disgusted" by the abuse and that she backs the police in holding those responsible accountable.
Khan said he wanted social media companies to "act immediately to remove and prevent this hate."
Rashford, who plays for Manchester United, gained wide support from the country last year after he started a campaign that effectively forced Johnson's government to extend free school meals to eligible children into the Easter holidays.
He received racial slurs on his social media accounts in May after his team lost to Villarreal at the Europa League final. Manchester Police said the racial abuse was directed at a number of Manchester United players and from countries across the world as well as the UK.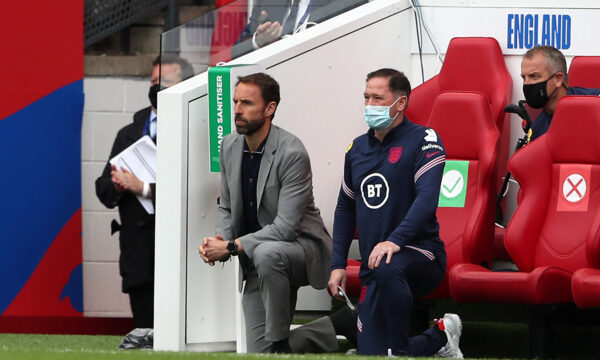 The England team made the controversial gesture of "taking the knee" during the Euro tournament, saying it was about supporting players who receive racial abuse.
However, the gesture, which had been explicitly to support the Black Lives Matter movement last year, has sparked controversy.
Some fans booed the team after the players took a knee ahead of a friendly warm-up game against Austria on June 1.
The Associated Press contributed to this report.