Police have stopped handing out £10,000 on-the-spot fines for large gatherings that breach COVID-19 curbs—due to concerns that the sum is too high and will in many cases be reduced in court challenges.
Instead, police are directing those cases through the courts, where magistrates can tailor punishments according to rule-breakers' ability to pay.
The shift in approach—which appears to water down the government's approach—came to light during a meeting of West Midlands Police and Crime Commissioner, first reported by the Press Association.
The commissioner for the region, David Jamieson, said that the  so-called super-fine legislation "hasn't been properly thought through."
Jamieson said that he had been one of the commissioners pushing for tougher curbs, but said he was now embarrassed by the legislation, which he said, "has in some way actually undermined some of the work our excellent officers are doing."
The force's chief constable David Thompson said during the same meeting that the force had employed a "very tight policy" around issuing the super-fines, "because we have been very conscious a £10,000 levied fine is substantial."
On-the-spot fines typically aim to speed up and simplify the punitive process for minor offenses. The government has introduced various penalties for breaches of COVID-19 rules, far higher than typical fines, including one category with a £10,000 "super-fine" for gatherings over 30 people.
Police had said they had wanted tougher penalties after CCP (Chinese Communist Party) virus curbs on pubs and parties sparked illegal raves and large parties.
Thompson said that last week, the force suspended the on-the-spot £10,000 super fines, in line with guidance from the National Police Cheif's Council (NPCC), of which he is vice-chairman.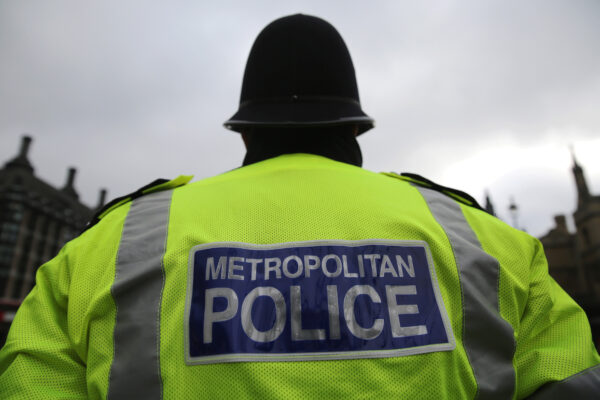 "The level is so high there is a concern emerging that actually levying through a fixed penalty is problematic," he said. "So the force has moved to a position where we will report people for a summons for this particular offence and they'll go to court through that route."
Fixed Penalty Notices (FPN) are fines that can be directly meted out by police if they reasonably believe an offence has been committed, without the need to go through a court.
If people don't pay the fine, they will ultimately end up before a magistrate in court, who will set the amount they have to pay.
The NPCC confirmed to The Epoch Times that it had sent out guidance on Friday advising forces to "temporarily" use court summons for the offenses relating to gatherings of over thirty people under the England-wide COVID-19 regulations.
"We gave this advice because of a potential disparity between those who opt to pay the FPN and those who see their case reach the court where the FPN would be means-tested against personal income," an NPCC spokesperson said in a statement via email.
"We are working with the government to urgently address this matter, and once rectified, we intend to advise that forces resume issuing £10,000 FPNs wherever appropriate."
Police will make people aware of their options when accused of breaching the regulations.
The police and crime commissioner for Nottinghamshire Paddy Tipping, said he was "surprised at the guidance from the NPCC," according to the Press Association, noting he received a written commendation from Home Secretary when his force became the first to issue a super-fine.
The Home Office has not replied to a request for comment at the time of writing.