Campus police are seeking a felony warrant against a man who was caught on camera punching a conservative activist at the University of California, Berkeley, on Feb. 19.
The police have finished their investigation, said campus spokesperson Dan Mogulof in a Feb. 26 statement reported by campus student newspaper The Daily Californian that day.
"Based on the results of that investigation, the department is seeking a felony warrant from the Alameda County district attorney for the identified suspect," Mogulof said.
The university announced on Feb. 22 that the police identified a potential suspect, "responding quickly to information provided by members of the UC Berkeley campus community."
"Based on current information available to the department, the suspect is not a student at, or affiliate of, the University," the university stated.
What Happened
The activist, Hayden Williams, was manning a table, recruiting for Turning Point USA (TPUSA), a conservative student organization operating on 1,400 campuses. The display had signs reading, "Hate crime hoaxes hurt real victims" and "This is MAGA Country"—a reference to the case of Jussie Smollett, a TV actor charged with staging a racially motivated attack on himself and framing supporters of President Donald Trump by claiming the attackers referenced Trump's campaign slogan "Make America Great Again," The Daily Wire reported.
At some point, Williams was approached by two men who verbally accosted him. He started to record the men with his phone. One of the men knocked the phone from his hand. Williams picked up the phone and continued recording. The man started to shove and drag him. "You want to hit me? I'm going to shoot your [expletive]," he said at one point. Finally, after hurling several more curses and insults, he punched Williams in the face and promptly left.
LEFTIST VIOLENCE ON CAMPUS

While recruiting for our @TPUSA group at UC Berkeley a leftist thug comes & assaults our activists punching him in the face & hitting him repeatedly

Imagine if the attacker was wearing MAGA hat, would be national news!

This is the violent left!

RT! pic.twitter.com/7RjbCPUcDf

— Charlie Kirk (@charliekirk11) February 21, 2019
My friend, Hayden, wants to thank all of you for the love and support. He's giving you a wink, and wanted to let you know you'll be hearing from him soon! pic.twitter.com/6kPmFZgQgz

— Brad Devlin (@bradleydevlin) February 21, 2019
University Response
The University confirmed that Williams is not a student or affiliated with the University. He "had joined members of a student group as a member of an advocacy training program," the university stated.
"The fact that the victim was not a campus affiliate has no bearing on this case. He had every right to be on campus, and every right to express his point of view," said campus spokesperson Dan Mogulof.
Here is the altercation from my friends perspective. Conservative activists, take note. This is exactly the right thing to do, and I am so proud of him for recognizing the situation and not retaliating with violence. pic.twitter.com/QEuJWEQtz8

— Brad Devlin (@bradleydevlin) February 21, 2019
In response to the incident, the university expressed "unwavering" commitment to "freedom of expression and perspective."
"Let there be no mistake, we strongly condemn violence and harassment of any sort, for any reason," Chancellor Carol Christ said in a message to the campus community. "That sort of behavior is intolerable and has no place here."
A video of the incident was posted on Twitter by Charlie Kirk, president of TPUSA, and garnered some 2 million views by March 1.
"Imagine if the attacker was wearing MAGA hat, would be national news!" Kirk said in the tweet. "This is the violent left!"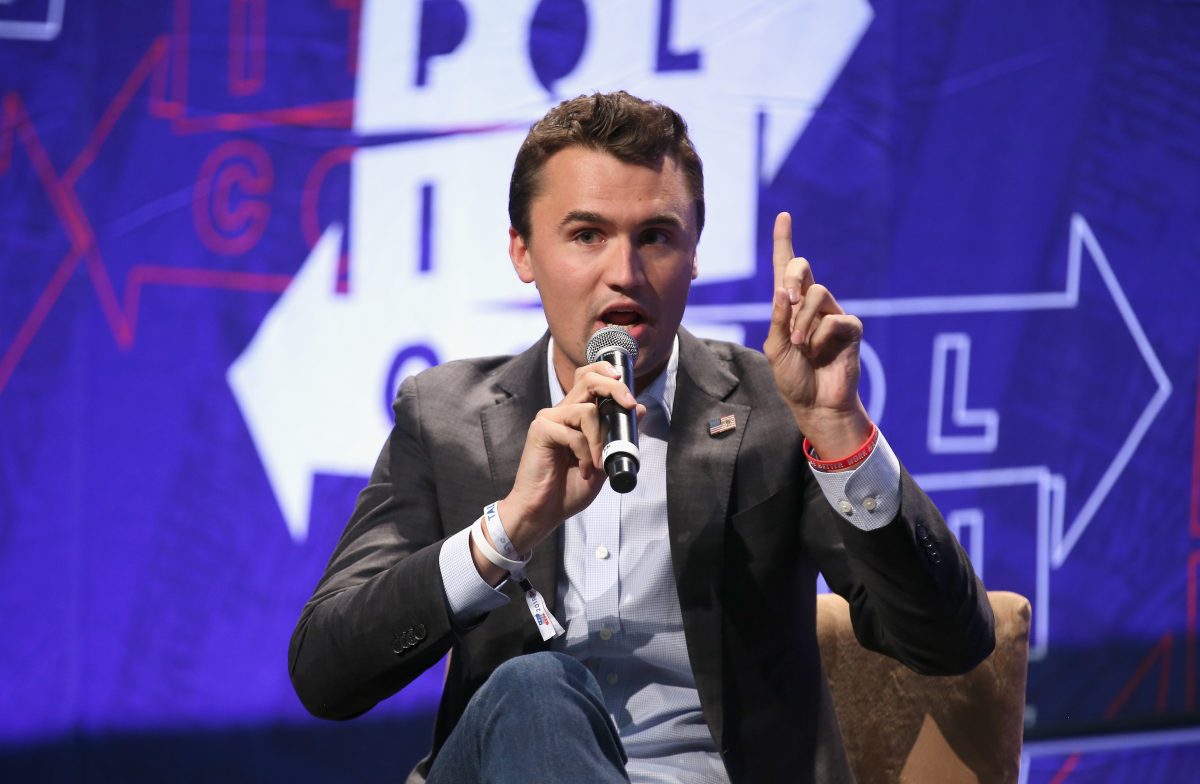 Williams is a field representative for the conservative Leadership Institute, a training organization for conservative activists.