The stepfather of Maleah Davis, the 4-year-old Texas girl who went missing earlier this week, is now considered a person of interest in the case, according to police.
Darion Vence was the last person to see Maleah before her disappearance, and he told police that he, his 2-year-old son, and Maleah were abducted on May 3 by three men in a blue truck, said officials.
Vence told authorities that he was knocked out by one of the men, Click2Houston reported. When he regained consciousness, the girl and his family car were gone.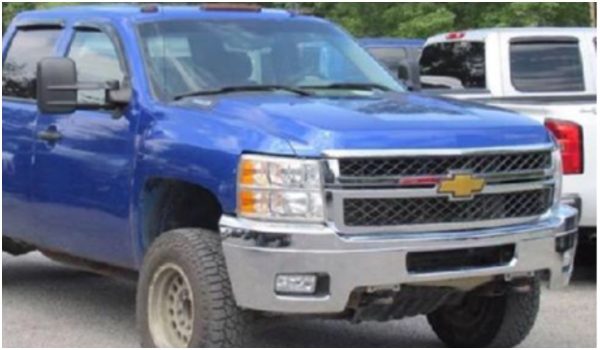 The girl has not yet been located.
Sugar Land police said that Vence's story has been inconsistent, adding that he first told detectives that he walked to the hospital. He later told them that he was dropped off, Fox26 reported.
The police are looking at surveillance camera footage in the area.
Amber Alert Update: Houston police tell me Darion Vence is a person of interest in his stepdaughter Maleah's disappearance. Sugar Land police tell me he changed his story, first saying he walked to the hospital, then saying someone dropped him off. https://t.co/YcS3luozmZ

— Ivory Hecker FOX 26 (@IvoryHecker) May 7, 2019
Officials issued an Amber Alert for Maleah after she was reported missing over the weekend.
"I realize there's a lot of blanks in that story, but we're hoping the public can fill in the blanks," Sgt. Mark Holbrook said on May 5, Fox News reported.
Volunteers from Texas EquuSearch searched the woods near U.S. Route 59 and Greens Road on May 6.
"We want to start checking every single dumpster just in case," Fox quoted Texas EquuSearch's Tim Miller as saying. "We believe in miracles. Let's hope we get one."
Maleah was wearing a pink bow in her hair, a light blue zip jacket, and blue jeans, as well as gray, white, and pink sneakers when she was last seen.
Better quality, color photo taken by traffic camera of the stolen Nissan Altima with tags 330-92G9. #hounews pic.twitter.com/UizXnhIC4h

— Houston Police (@houstonpolice) May 5, 2019
The girl is described as an African-American female with black hair and brown eyes. She is about 3 feet tall and weighs between 30 and 40 pounds, said officials.
Child Protective Services Involved
Child Protective Services removed Maleah from her home last August, only to send her back in February, ABC13 reported.
The child and her two siblings were removed after the agency investigated allegations of abuse that led to a head injury that Maleah had suffered.
Brittany Bowens, Maleah's' mother, said that her head injury was caused by a fall.
FIND MALEAH – Search efforts resume today for 4-year-old #MaleahDavis in NE Houston. According to CPS officials, the girl and her two siblings were removed as the agency investigated allegations of physical abuse related to her head injury -> https://t.co/rlEtPTermx. #abc13 pic.twitter.com/mj183RSlRb

— Steve Campion (@SteveABC13) May 7, 2019
"My spirit is so broken, I feel so lost. I can't concentrate, I can't focus. It's so overwhelming for me. It doesn't seem real," Bowens said this week after the girl went missing. "Anything helps. Share a post, share a flier, anything. It is greatly appreciated and I mean that from my heart, I mean that with every bit of me," Bowens said.
Bowens told ABC13 that she isn't suspicious of Vence's account of what had happened. "There's not one thing in my soul that says that he would do that," she told ABC13.
Meanwhile, Vence's 2011 Nissan Altima hasn't yet been recovered, and police consider it a stolen vehicle. It has a Texas license plate with the number 330-92G9.