The sheriff investigating missing Wisconsin teen Jayme Closs's abduction and her parents' murder has revealed perplexing new details of the disturbing case.
Barron County Sheriff Chris Fitzgerald spoke exclusively to DailyMailTV about the investigation into the night James and Denise Closs were killed and their teenage daughter was kidnapped.
He told reporters that the items at the crime scene were strangely undisturbed and nothing seemed out of place despite an attack that was clearly violent.
Orderly Crime Scene
"The house wasn't disturbed at all from what we were able to tell," Fitzgerald told the station. "That's part of the confusing part of this case."
A gunman shot the Closs couple to death in their house on Oct. 15, snatched their 13-year-old daughter, and vanished.
Fitzgerald said the shooter was inside the house for only four minutes.
"It doesn't appear that anything was taken, it doesn't appear that Jayme packed up any clothing," he added.
He said that Denise and James Closs sustained wounds causing them to die "instantly."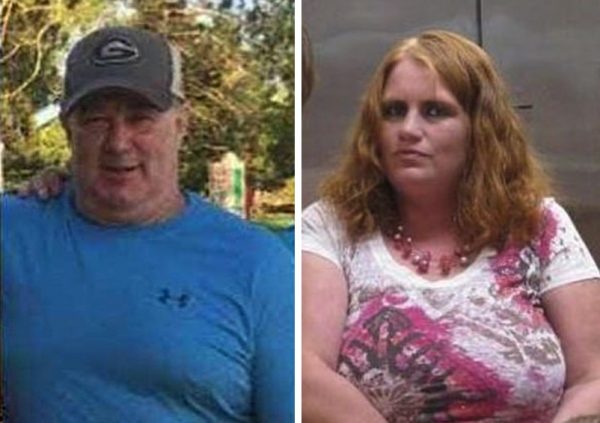 No Forensic Evidence
Investigators are also troubled by the utter lack of forensic evidence left by the killer.
"That's the frustrating part of it," Fitzgerald told DailyMailTV. "We've had four different lab teams look at the scene before we released it. We were very strategic. When we discovered it was a major crime we sealed it off immediately.
"But if I'm in your house for minutes and I only step five feet inside your home I'm probably not going to leave a big footprint."
Bullet Casings
The sheriff said the only thing the shooter left behind was bullet casings.
The caliber of the rounds fired was something Fitzgerald would not reveal, saying that this information was being withheld as a matter of investigative strategy.
"Only the killer is going to know that and that's information we have to hold close to the case so that when we catch this person we can convict them," he said.
"We are looking for that gun," he added. "We are looking for a firearm."
A Desperate Hope
Fitzgerald revealed that it's possible that in the course of interviews with members of the community, detectives may already have spoken with Jayme's kidnapper.
But despite the combined efforts of the FBI, State Police and Sheriff's Department, as well as a $50,000 reward for information leading to an arrest or Jayme's discovery, investigators still have little to go on and nothing more than hope to suggest the teen is still alive.
Jayme's aunt, Jennifer Smith, made a televised emotional plea last month for anyone with information to contact the authorities. She also spoke out directly to the missing girl.
"Jayme, not a moment goes by that we're not thinking of you and praying for you," said Smith during a press conference at the Barron County Sheriff's Department on Oct. 24. "Your family and friends miss you so much. Your sparkling eyes, your bright smile, your soft little giggles."
More recently, Smith told DailyMailTV that she believes someone in the community knows something that could break open the case.
"I feel that she is alive and she is close by. I just feel it. I do truly believe somebody out there knows something. I think someone in Barron is keeping a secret."
Jayme continues to be featured on the FBI's kidnapping and missing person's list, and a nationwide search for her continues, but the 2,300 tips given to officers have not led anywhere.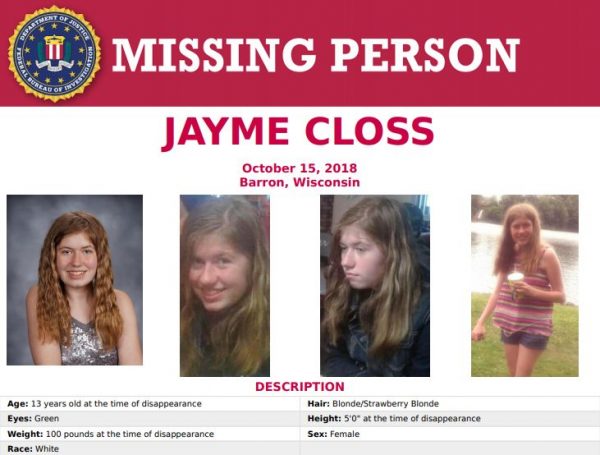 "It is very frustrating," Fitzgerald said. "It's lots of ups and lots of downs and the downs hurt because you think 'We're going to get her. We're going to find her. We're going to solve this case.' And then it doesn't happen, or that tip isn't true."
The sheriff said investigators have recently begun re-interviewing people and combing through earlier interviews for clues that might have been missed.
"It really stings," he said. "But you just have to keep believing and keep that hope alive that we'll bring Jayme home."