A shooting inside a Kansas City bar left four dead and five wounded. Police in Kansas City, Kansas, released photos of two men on Oct. 6, who are wanted in connection to the mass shooting over the weekend.
The shootings stemmed from an earlier dispute inside the Tequila KC bar, which is located on 10th Street and Central Avenue, reported the Kansas City Star.
Two gunmen entered the bar at around 1:30 a.m. and opened fire, hitting several people, officials told the news outlet. The two suspects then fled the scene as patrons attempted to leave.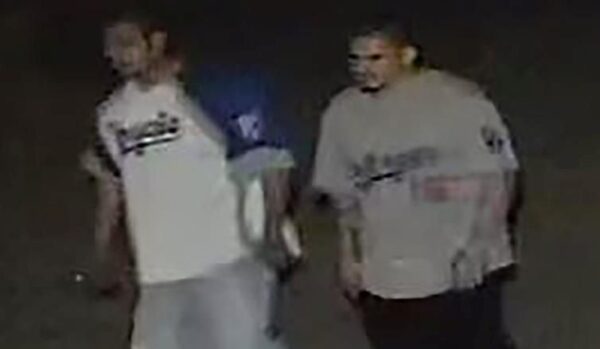 Four Hispanic males were found dead of gunshot wounds. Police identified one as in his late 50s, another was in his mid-30s, and two were in their 20s.
Five other people were taken to nearby hospitals with injuries, officials said.
Mexico's Minister of Foreign Affairs, Marcelo Ebrard, wrote on Twitter that two of the victims were Mexican nationals.
Shay Celedon, a bar patron who left hours before the shooting took place, said that one of the victims was planning to get married.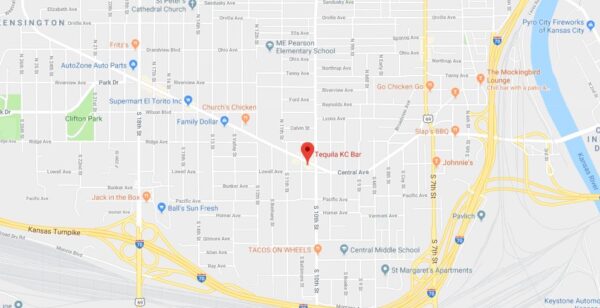 "None of it really seems real right now. We were sitting here yesterday evening, having drinks with my best friend's fiancé," Celedon told CNN. "I go home, go to bed, get woken up two hours later that he's deceased, and she held him till he took his last breath, and tried to bring him back and keep pressure on his gunshot wound. And it was just one fatal shot that took him from us."
Police spokesman Thomas Tomasic said they believe it's an isolated incident and not "racially motivated."
"We don't feel that these suspects are going to go out and do this again," he said.
Kansas City, Kansas, Mayor David Alvey said he is praying for the victims' families.
"The businesses and the families who live in these neighborhoods are growing in our community, and they deserve to feel safe in their neighborhoods," Alvey told KSHB. "Their businesses deserve to be protected, and our police department really has done an outstanding job of working with the community to identify the problems and to come up with solutions."
Those with information should call the local Tips Hotline at 816-474-TIPS (8477).