The Minneapolis Police Department has released transcripts of the 911 calls placed by a bride-to-be moments before a responding officer shot her to death.
Justine Ruszczyk, a 40-year-old Australian native, placed her first call to 911 Saturday night, July 15, at 11:27 p.m. local time to report what she believed was a sexual assault occurring near her home in Minneapolis's Fulton neighborhood.
"I can hear someone out the back and I—I'm not sure if she's having sex or being raped," Ruszczyk tells the 911 operator, according to the transcript released by police.
"It's been going on for a while and I think she tried to say help and it sounds distressed," she adds.
"OK, I've already got an officer on the way," the 911 operator tells her.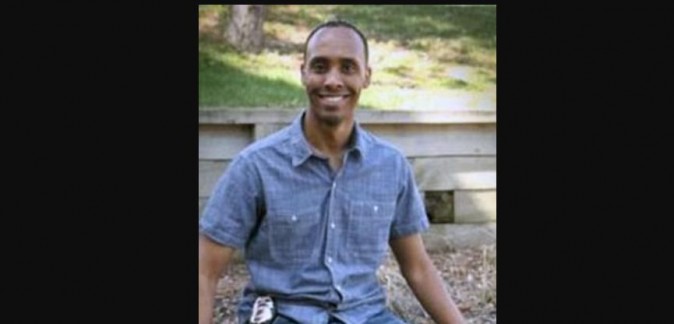 Ruszczyk called 911 again about eight minutes later, expressing concern that police hadn't arrived yet.
According to the transcript, the operator answers: "911, what is the address of the emergency?"
"I just reported one but no one's here and was wondering if they got the address wrong," Ruszczyk says.
"Are you Justine?" the operator is heard asking her . "You're hearing a female screaming?"
"Yeah," Ruszczyk responded. "Yes, along behind the house."
Officers Matthew Harrity and Mohamed Noor responded to the call. Noor was in the passenger seat, the Minnesota Department of Public Safety confirmed in a review, according to a press release from the police department.
Harrity, according to the review, said he was "startled" by a loud noise near their squad car. Then Ruszczyk approached the driver's side window. Noor then fired a shot through the car's passenger window seat, killing Ruszczyk. They then got out of the car and gave medical attention.
"Crime scene personnel recovered a cellphone near the victim. No weapons were recovered," the press release stated, adding that she died of a single gunshot wound to the abdomen.
Neither officer had his body camera turned on during the shooting. They're both on standard administrative leave.
Harrity told investigators that the officers saw an 18-to-25-year-old white male who was bicycling eastbound right before the shooting. The man stopped at the scene and watched as the officers provided medical assistance to her, and "agents would like to speak with this person, and anyone else who may have witnessed the incident," according to the release.
According to the Minneapolis Star Tribune, Ruszczyk went by the name Justine Diamond, using her fiancé's last name.
"Her maiden name was Justine Ruszczyk," the Star Tribune reported. "While the couple were not yet married, Justine referred to herself as Damond on her personal website."
Her website said she was a yoga and meditation instructor.
An investigation into the shooting is ongoing, police said.