Austin's father was killed while on duty as a New York police officer.
When tragedy struck, the dad's fellow officers promised never to forget about Austin, his brother, Joseph, and his mom, Lisa Tuozzolo.
Now that the first day of school is here, the officers kept their promise, showing up in large numbers at Austin's home to be there for the boy when his dad was not.
Austin's father, Sgt. Paul Tuozzolo, was killed in a shootout in the Bronx last fall. Tuozzolo, 41 at the time, was a 19-year veteran of the police force when his life was cut short. But NYPD officers are making sure Tuozzolo's boy knows how many people care for him in his dad's absence.

"This morning we continued our vow to #NeverForget Paul's family, as we send off Austin on his 1st day of school," Tuozzolo's Bronx precinct wrote in a Twitter message accompanying photos taken with Austin and his mom on Sept. 5.
Tuozzolo was shot and killed on Nov. 4, 2016, the New York Post reported. He was pursuing a suspect in an armed invasion and was shot twice as he stepped out of his police cruiser. The murderer was killed by a fellow officer in the shootout that followed.
The killer was identified as Manuel Rosales, 35, of Brentwood, Suffolk County, NY. Rosales had 17 prior arrests and spent two years in prison.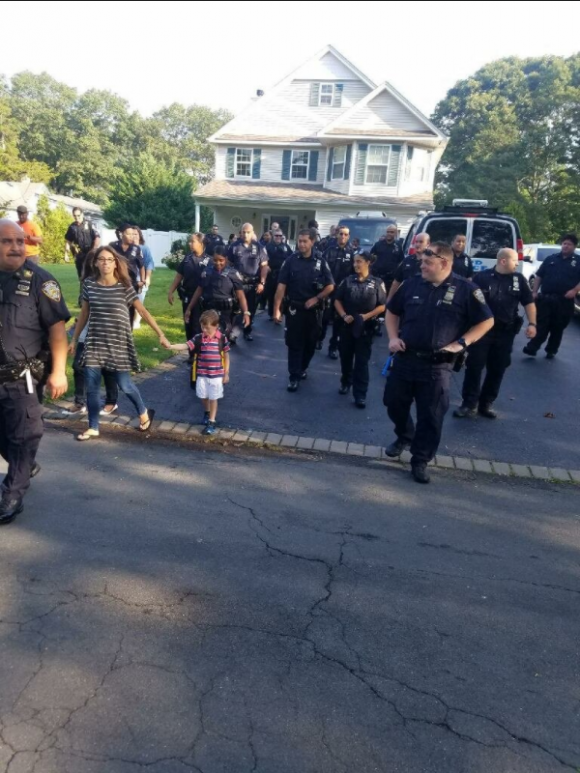 Another officer was shot several times during the shootout. Meanwhile, the officer who took out Rosales had just three days on the force.
That officer "responded like a professional of 30 years—he had three days," said the head of the Patrolmen's Benevolent Association, Patrick Lynch, at the time.
"Don't feel sorry—he deserved it," Rosales's own dad told reporters.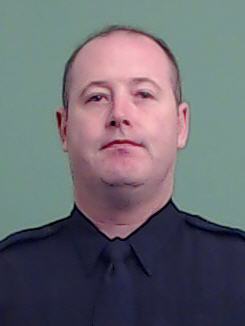 A fellow police officer described Tuozzolo as "a stand-up guy, someone you would want on your side and as a partner."
The head of the Sergeants Benevolent Association, Ed Mullins, had to hold back tears while talking about Tuozzolo.
"Paul was killed doing what police officers do every day of the week," Mullins said. "I'm proud to call him a friend."
From NTD.tv