Police and Mobs Attack House Church Members in Shanxi
September 19, 2009 12:55 pm Last Updated: September 19, 2009 12:57 pm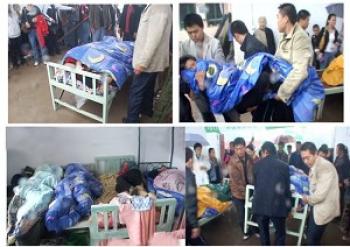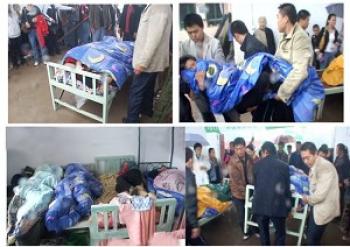 On Sept. 13, uniformed police and unidentified ruffians attacked house church members in central China's Linfen City, Shanxi Province. Armed with shovels , batons, bricks, iron hooks and other weapons, they violently beat the house church members and demolished their meeting site.
According to a China Aid Association report, several local county cadres were on the site to organize the attack.
More then 100 followers were injured, dozens seriously. Many are still hospitalized. Police also confiscated TVs, smashed refrigerators, and damaged cars.
Members had gathered at the Good News Cloth Shoe Factory, a building still under construction in Fushan County. The factory was flattened by the mob, and belongings such as money, Bibles, clothes, cell phones, etc. were taken.

A female house church member who asked to remain anonymous told The Epoch Times that the practice of meeting in homes had become impossible because of an increase in their membership. A relative of one of the members had obtained a license to build a shoe factory and was allowing the group to meet there, since the building could hold up to 400 people.
However, local regime officials found out and ordered construction to stop. This happened when the main parts of the building were basically finished. The regime refused to acknowledge the building as a factory, and government officials carried out numerous raids on the site.

"We told the government the building did not belong to church members, but they wouldn't accept it. In the end, the building was forcefully demolished, and our people were beaten as well, " she said.
Before the attack, house church members had organized to guard the site day and night, as they were concerned about further action from the regime.
Following the attack, some members videotaped the scene while thousands stood in heavy rain to pray for over four hours.
The videos have been uploaded to the Internet.
Police tried to block medical treatment for the most seriously injured by demanding payment to the hospital in advance for treatment. Church members sent money and asked for the patients to be transferred to larger hospitals. Police again tried to block their efforts.
Bob Fu, President of China Aid Association, expressed grievance about the attack and urged "the Chinese government to hold those abusive officials accountable and take concrete actions to guarantee religious freedom to the citizens of Fushan."
Read the original Chinese article.