Toronto police have made an arrest in connection with two aggravated assaults that took place in Toronto against what are believed to be random victims.
On May 23, the Toronto Police Service issued a news release, requesting the public's help in locating a suspect involved in an aggravated assault investigation stemming from May 22. The report said police were called to an incident in the Yonge Street and Elm Street area, where it was reported a man assaulted another male victim, who sustained life-threatening injuries.
At the time, police identified the suspect as Robert Dewitt, a 42-year old Toronto man, wanted for aggravated assault and assault.
Police released a photo of the suspect, who was described as 6'0", with curly blonde hair. He was last seen wearing a dark leather coat, grey pants, light coloured New Balance shoes, and riding a purple e-bike.
In a May 24 news release, police said Dewitt had been arrested the day prior.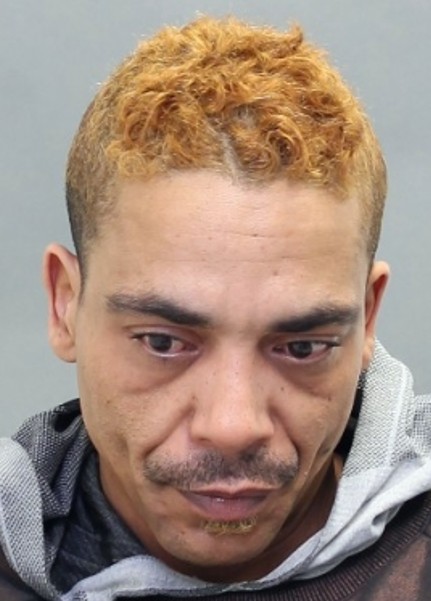 Toronto police indicated there were further allegations against the suspect from an incident on May 23. Police received a call about an assault in the area of Jarvis Street and Carlton Street. It is alleged that the suspect approached a random man "and began taunting him to fight."
According to police, the victim "declined to fight and backed away." Police say he was assaulted and sustained minor injuries.
Dewitt has been charged with aggravated assault, two counts of assault, and breach of probation. He was scheduled to appear in court virtually on May 24. Police told reporters that they believe the attack was random.
"Police are concerned there may be more victims. Anyone with information is asked to contact police at 416-808-5200, Crime Stoppers anonymously at 416-222-TIPS (8477), or at www.222tips.com," said the news release.
Random Attacks
Toronto Police also issued a news release on May 25, following an unprovoked and random assault with a weapon in an unrelated incident, this time in the Islington Avenue and Elmhurst Drive area. Officers responded to a call about a stabbing on May 23 at approximately 9:05 p.m. local time, and police are searching for a suspect described as 5'6", with a dark complexion, wearing black pants and a grey sweatshirt, and carrying a black backpack and a green/blue shopping bag.
In this random attack, the victim was sitting at a bus stop, according to police, when an unknown stranger assaulted the victim with a knife or "edged weapon." The victim suffered two separate wounds. There is no further word on the victim's condition as of press time.
Anyone with information is being asked to contact police.