The body of a newborn baby was found in a trashcan at an Applebee's restaurant in Texas, according to police.
Irving police said in a statement that they responded to a call of an unconscious person, but when they arrived they found the newborn child dead inside a trashcan in a restroom.
"The child was birthed in the restroom and then placed in the trash," said a statement issued by the Irving Police Department. "The mother then left the location."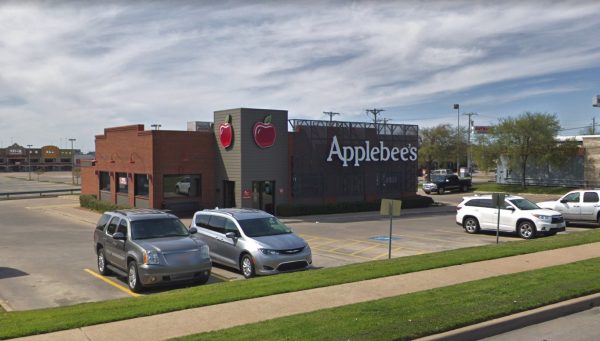 The baby's body was discovered about a half hour later by staff as they cleaned the restroom.
An autopsy will determine whether the infant was alive or stillborn, a police spokesman told the Fort Worth Star-Telegram.
Police did not release any information about the mother.
Please see the attached Media Release regarding a deceased infant.

Anyone with info on this case is asked to contact the Irving Police Department at (972) 273-1010 (24 hrs) and reference case number 19-16759. Additionally, tips may be submitted to ipdcrimetips@cityofirving.org. pic.twitter.com/RmMxb41yq0

— Irving Police Dept. (@IrvingPD) July 27, 2019
"Investigators were working leads at this time and the investigation is progressing," said the statement on the evening of July 26.
Anyone with information on the case should call the Irving Police Department at 972-273-1010 and reference case number 19-16759, the spokesman said. Tips may also be submitted to ipdcrimetips@cityofirving.org.
Texas Student Sentenced to 5 Years
Earlier a Texas judged sentenced a woman who left her newborn to die in a trash can in a Texas dormitory to five years in prison.
Natalie Annell Weaver, 21, pleaded guilty to charges of manslaughter and abuses of a corpse on July 10 in exchange for the five-year sentence, the district attorney said in a statement cited by The Dallas Morning News.
Her daughter was born with the umbilical cord wrapped around her neck and died of the resulting asphyxiation, the district attorney said in a statement, according to local reports.
Weaver had initially denied giving birth to the baby, but investigators pieced together the evidence to show that she had given birth in the dormitory bathroom.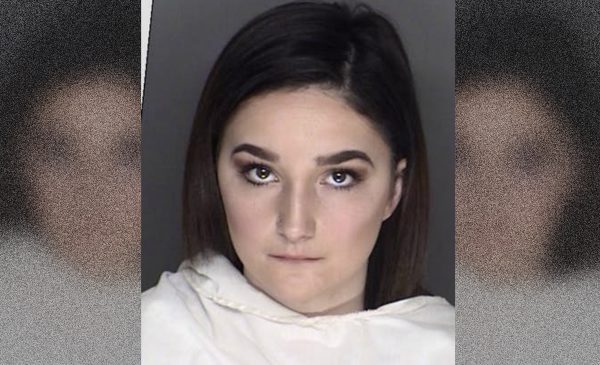 Weaver, who hails from Springfield Missouri, failed to seek any medical assistance for her daughter when she was born with her umbilical cord around her neck.
She was a seminary student at the 2,000-student Southwestern Assemblies of God University.
Weaver was indicted on Oct. 10 on the charges and turned herself in to Ellis County Detention Center a month later.
She was sentenced to five years for the charge of manslaughter and to 400 days for the charge of abuses of a corpse, to run concurrently.
Rescued Seconds Before Going in the Dump Truck
Stories of newborn babies being tragically dumped—and sometimes rescued alive—are of course not unique to the United States.
Earlier this year in South Africa a newborn baby boy, a few hours old, was rescued from inside a trash bag just minutes before he was going to be thrown into a garbage truck after a scrap collector happened to hear his cries.
First responders in Durban, South Africa, posted a video of the moment that medics picked up the baby boy after unwrapping him from inside a knotted plastic bag.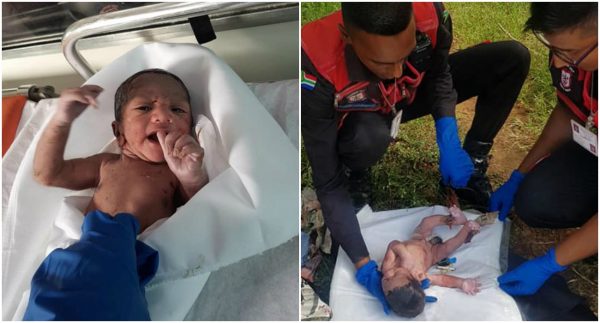 They said they were inundated with offers of adoption from as far as Portugal, England, and the United States.