The Newport Beach Police Department announced on Aug. 9 that it solved a 1980 cold case murder of an Irvine resident using cutting-edge developments in genetic genealogy and forensic crime-solving.
On Nov. 26, 1980, 42-year-old Judy Nesbitt was showing her family's boat, called the "Felicidad IV," to a man she believed to be a potential buyer, when the suspect—now identified as Kenneth Marks—attacked her in the sleeping quarters of the boat. After a violent struggle, Marks allegedly shot Nesbitt in the head.
Marks then stole her credit cards, checkbook, and cash before leaving the scene, police said. He died of cancer in 1999, according to his obituary.
Some of Marks's hairs were collected as evidence at the crime scene, and a limited DNA profile extracted from the roots of the hair was entered into the FBI's system, although the profile had no matches in the database.
The case seemed to go cold until 16 years later, when a breakthrough was made in extracting a larger DNA sample from the hair. In 2018, Newport Beach Detective Court Depweg asked genetic genealogist CeCe Moore, who has helped to identify more than 170 criminals and unidentified victims of violent crimes, for help on the case.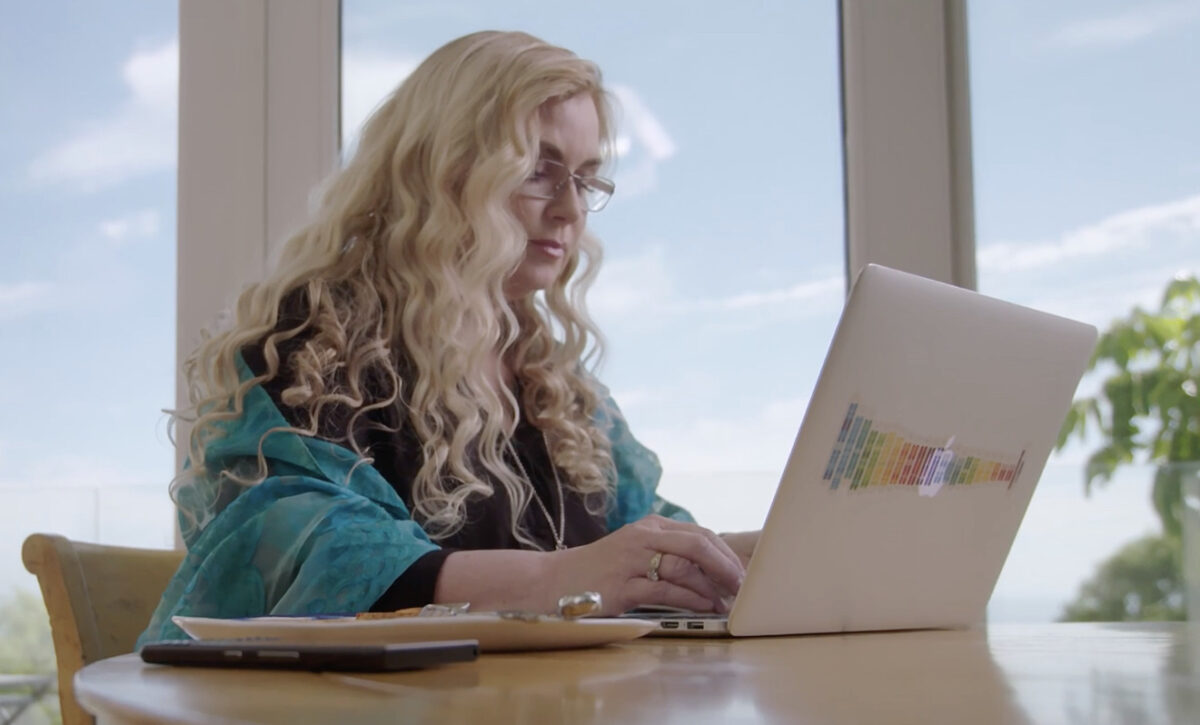 Around 2011, Moore began developing new genetic genealogy techniques that have been used for a variety of purposes, including the arrest and prosecution of the Golden State Killer in 2018. Genealogy is the use of DNA testing in combination with traditional genealogical methods to determine a biological relationship between people.
"The notable thing about this case is that it was the first time that DNA from a hair shaft was used to identify a violent criminal," Moore told The Epoch Times.
A New Source of DNA
The technique was developed by Dr. Ed Green from the University of California–Santa Cruz (UCSC), who was the first expert to extract this type of DNA needed for genetic genealogy, "which is autosomal single nucleotide polymorphism (SNP)."
Moore explained in the Nesbitt case, the only type of evidence connecting the crime to Marks was the rootless hair, which until recently, was not known to contain DNA—until Dr. Green's work discovered that rootless hair does contain DNA.
"So for decades we've been told there's no autosomal DNA in the hair shaft and you have to have the root, but it turns out that's not true. There actually is. It's just nobody found it before Dr. Green," Moore said.
This type of breakthrough was essential for discovering Nesbitt's killer, Moore said, because while the hairs discovered did originally contain roots, they were used up in the 80s for the police department's DNA testing, in which they look for a specific strand of DNA called STRs. Genetic genealogy uses SNPs, a separate type of DNA, so they could not use the department's original testing from the roots.
"So, it's really a partnership between this very innovative, dedicated detective, and a very innovative groundbreaking scientist that we were able to do genetic genealogy. That's what makes it different than the 170 other successful cases that I've worked on, is this was the first and so far the only where we were able to solve this case based on that piece of hair without the root," Moore said.
There are many cold cases around the country that have rootless hair as evidence, so this development will be crucial to discovering the identities of more killers, she said.
Once the DNA was discovered, Moore's job of genetic genealogy started, and she began comparing the DNA in law enforcement databases.
"I get a match list of people who share DNA with our unknown suspect, I build their family trees, and I try to reverse-engineer a family tree of the unknown suspects, or the murderer in this case," she said.
When trying to find a killer, genealogists hope to discover close family matches such as first cousins or even second cousins, though in this case, only third cousins were available. Even so, the culprit was eventually found.
Since the killer was discovered, the Newport Beach Police Department met with the Nesbitt family to inform them.
"This is a case that has hung heavy in the hearts of our community, our department, and the Nesbitt family," said Newport Beach Police Chief Jon T. Lewis in a statement.
"Kenneth Marks has passed away, but he no longer gets to hold the secret of his deeds. Through incredible advances in technology, and the tireless dedication of these investigators, we now have some closure for all who knew and loved Judy Nesbitt."