Police have located a 10-year-old girl who disappeared near the finish line of the Boston Marathon on April 15.
Officials asked for help before 1 p.m. local time. A short while later, the girl was found, said the Boston Police Department.
She was identified as 10-year-old Sophia Mendez.
Missing Person Alert: UPDATE. SOFIA MENDEZ LOCATED. pic.twitter.com/0HrixHFfoX

— Boston Police Dept. (@bostonpolice) April 15, 2019
Missing Person Alert: The Boston Police Department is seeking the public's assistance to locate 10-year-old female Sophia Mendez. She was last seen by the Boston Marathon Finish Line. She is slender build, 5'2" tall, and wearing the above pictured clothing. pic.twitter.com/rzz6XwhIeq

— Boston Police Dept. (@bostonpolice) April 15, 2019
Boston officials said she was tracked down within minutes, WHDH reported.
No other details were offered about the case.
Winner Named
Lawrence Cherono of Kenya won the 123rd Boston Marathon in 2 hours, 7 minutes 57 seconds, according to The Associated Press.
"It was no man's race to win," said Cherono, who had won in Seville, Prague, Honolulu and twice in Amsterdam but never in a major marathon before. "I kept on focusing. And at the end, I was the winner. I'm so grateful, so happy."
Two-time winner Lelisa Desisa and Kenneth Kipkemoi finished second and third.
#BREAKING: Lawrence Cherono wins the men's Boston Marathon in a sprint. WHAT A FINISH! pic.twitter.com/uI1J6GjEC2

— WBZ | CBS Boston News (@wbz) April 15, 2019
For the women, Worknesh Dagefa was named champion at 2:23:31.
Men's Elite #Boston2019 results:
🥇Lawrence Cherono🇰🇪 (2:07:57)
🥈@LelisaDesisa🇪🇹 (2:07:59)
🥉Kenneth Kipkemoi🇰🇪 (2:08:07)
🏅Felix Kandie🇰🇪 (2:08:54)
🏅Geoffrey Kirui🇰🇪 (2:08:55)

— Boston Marathon (@bostonmarathon) April 15, 2019
Worknesh Degefa is your 2019 Boston Marathon Women's Elite Champ! pic.twitter.com/QiHaVnMh5o

— Boston Marathon (@bostonmarathon) April 15, 2019
Women's Elite Race #Boston2019 results:
🥇Worknesh Degefa🇪🇹 (02:23:31)
🥈@KiplagatEdna🇰🇪 (02:24:13)
🥉Jordan Hasay🇺🇸 (02:25:20)
🏅Meskerem Assefa🇪🇹 (02:25:40)
🏅@des_linden🇺🇸 (02:27:00)

— Boston Marathon (@bostonmarathon) April 15, 2019
Missing Children
There were 464,324 missing children reported in the FBI's National Crime Information Center in 2017, according to the National Center for Missing and Exploited Children. Under federal law, when a child is reported missing to law enforcement they must be entered into the database. In 2016, there were 465,676 entries.
"This number represents reports of missing children. That means if a child runs away multiple times in a year, each instance would be entered into NCIC separately and counted in the yearly total. Likewise, if an entry is withdrawn and amended or updated, that would also be reflected in the total," the center noted.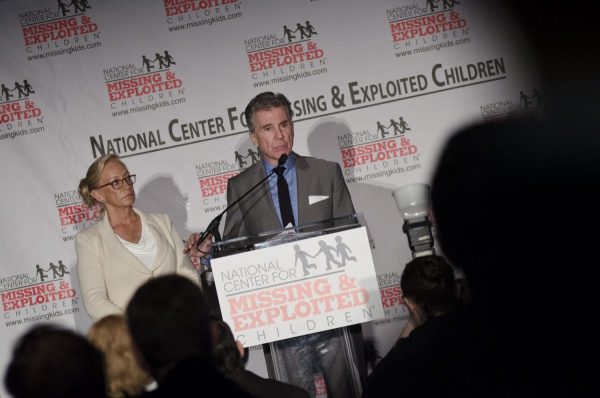 In 2017, the center said it assisted officers and families with the cases of more than 27,000 missing children. In those cases, 91 percent were endangered runaways, and 5 percent were family abductions.
About one in seven children reported missing to the center in 2017 were likely victims of child sex trafficking.