More details have been released about the police detective who was caught on camera arresting a nurse after she refused to draw blood from a patient, citing a hospital policy.
Detective Jeff Payne of the Salt Lake City Police allegedly sexually harassed a female department employee in a "severe and persistent" way in 2013, The Associated Press reported Tuesday. He was reprimanded for the misconduct, the police department confirmed.
Payne's lawyer, Greg Skordas, told AP Monday, Sept. 18, that Payne has had a decorated 27-year career at the department.
His discipline history was released in response to a public records request by AP after the July 26 arrest of nurse Alex Wubbels. Payne handcuffed the nurse after she refused to draw blood from an unconscious patient, prompting a heated exchange before he arrested her and put her in a squad car. Payne didn't have a warrant or the patient's consent.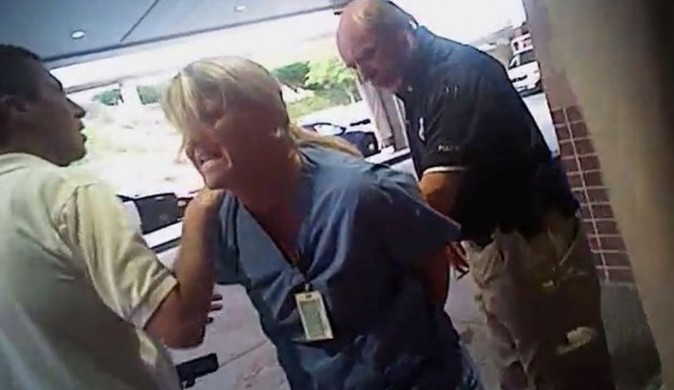 Salt Lake City Police apologized for the arrest and changed their policies.
Payne and another officer, Lt. James Tracy, were both placed on administrative leave after the body camera footage went viral online.
The FBI is now investigating the case, Reuters reported.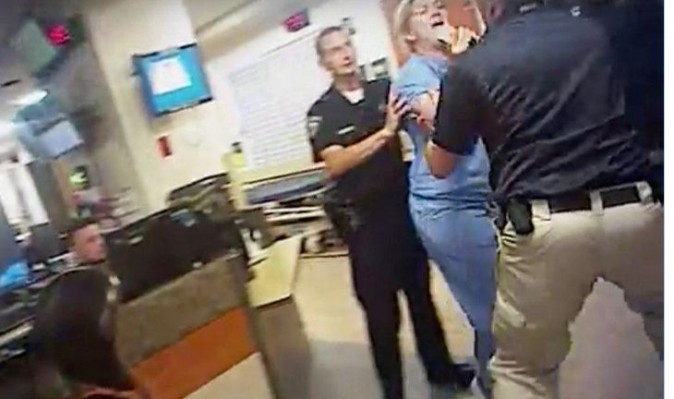 Sandra Yi Barker, a spokeswoman at the FBI's Salt Lake City field office, told the news agency, "We are there to support and assist them as needed, but we also have our own review going on at the same time."
Earlier this month, Payne was fired from his second job as a part-time paramedic.
He made remarks to another person on-camera that he would bring transients to the University of Utah hospital, while taking "good" patients elsewhere.
"Those remarks are just not reflective of our company's philosophy and the service we provide, and because of that behavior we felt we had to separate ways," Gold Cross Ambulance Service President Mike Moffitt told Reuters.