Police in Tennessee clarified that a Facebook post about "meth-gators" was intended to be a joke.
Earlier this month, the Loretto Police wrote that people shouldn't flush drugs down the toilet because it risks creating the drug-addled alligators.
"Let us be perfectly clear: the meth gator was a humorous illustration used to highlight the dangers of flushing drugs and other substances down your toilet," the Loretto Police wrote in an update on July 19. "Alas, the meth-gator is not real. Let's say that again: THE METH GATOR IS NOT (at this time) REAL."
The department posted the message after officers arrested a suspect on drug charges and his alleged attempt to flush methamphetamine down the toilet.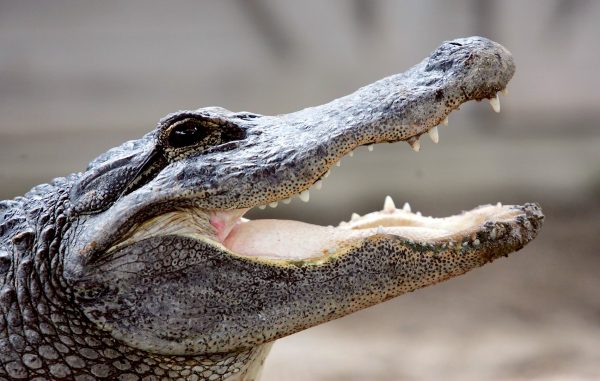 The Facebook post had a sarcastic tone, and it appeared to be a joke.
But the mention of "meth-gators" went viral and drew national media coverage, although some news outlets didn't clarify that it was seemingly intended to be a joke.
"On a more or less serious note: Folks…please don't flush your drugs m'kay … if it made it far enough we could create meth-gators in Shoal Creek and the Tennessee River down in North Alabama," the post read, in part. The post also made reference to meth-affected geese.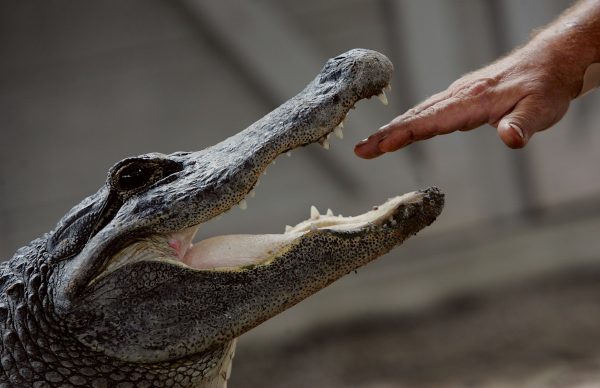 In the latest update, police said they've received phone calls from across the world and from some experts "fearing we actually had a meth-influenced gator in our custody."
"Since we've had such a huge response to this we have decided to try and steer this fame towards some good for our community. Very soon we hope to launch a website where you can purchase shirts and possibly other apparel with the department logo and themes from some of our more humorous posts. We are thinking Officer Rocket Launcher, the meth-gator, and Linda just to name a few," the post continued.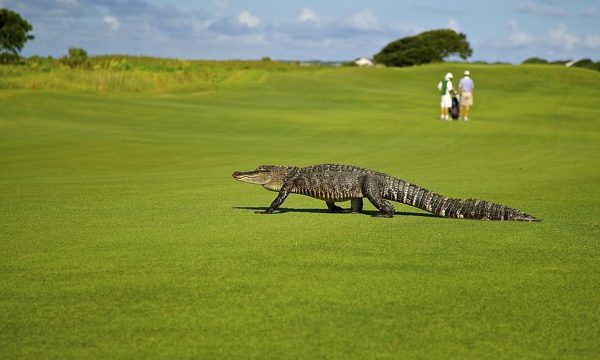 It added that proceeds will be donated to local charities.
"If we are successful enough, we hope to branch out and support school programs as well. With your help we can do this and make a difference in a child's life and our community. Please like and share this post so we can achieve maximum coverage," the office said.
Gator Bites Police Car
Deputies said an 8-foot-long alligator that was spotted on a Louisiana highway on June 10 took a bite out of their patrol car before it got away.
The officers responded to the middle of Highway 1 in north Caddo Parish after receiving a report the reptile was loitering in the area. They tried to contain the animal before wildlife experts arrived but it wasn't going to have any of it.
Instead, the gator managed to escape after taking a bite out of their patrol car.
The officers posted photos of the reptile and the damage it caused to the vehicle.
The post garnered a lot of attention of people on the internet, many who found the incident amusing.
"Will he be charged with Bite & Run upon apprehension??" one asked.
"He literally took a bite out of crime," another wrote.
Epoch Times reporter Janita Kan contributed to this article.