A Cambridge University student reportedly opened the door of a small plane before jumping to her death while in Madagascar in what may have been suicide.
The family of U.K. woman Alana Cutland, 19, were concerned with her wellbeing as she was studying in Madagascar, reported The Telegraph on Aug. 1. They then sent a family friend to the African country to bring her back.
Cutland apparently grew agitated on the flight back and fought off the friend before she plunged to her death, the report said.
Ruth Johnson, 51, grappled with Cutland in an attempt to prevent her from jumping out of the plane last week, the paper reported.
The plane's pilot also may have tried to grab her leg in an attempt to prevent the suicide.
Local police said that Cutland was eventually able to free herself as the plane flew over the country. The Telegraph reported that local police attempted to reconstruct the crime scene, showing how the pilot tried to hold onto her as she tried to exit the plane.
The Daily Mail posted a photo of the reconstruction attempt, showing a recreation of Johnson and the pilot.
"Alana was very quiet during the start of the flight, saying nothing. Then, after ten minutes, she undid her seatbelt, unlocked the right door and tried to get out," Spinola Nomenjanahary, the local chief of police, told the Telegraph.
Cambridge student feared to have leapt to her death from light plane during Madagascar research trip https://t.co/h92DANlkTV

— The Telegraph (@Telegraph) August 1, 2019
That's when "Ruth Johnson struggled for several minutes to try and stop her," he explained. "The pilot also tried to pull her back, but they grew exhausted and Alana managed to fight clear of them and fall out of the door."
According to the Mail, they were traveling in a Cessna C168 aircraft, and she fell more than 3,000 feet to the ground.
"She dropped into a zone which is full of with carnivorous Fossa felines," the police chief added.
Cutland was attempting to carry out an internship studying conservation in Madagascar. However, it was suggested that she was having issues completing the project due to anxiety.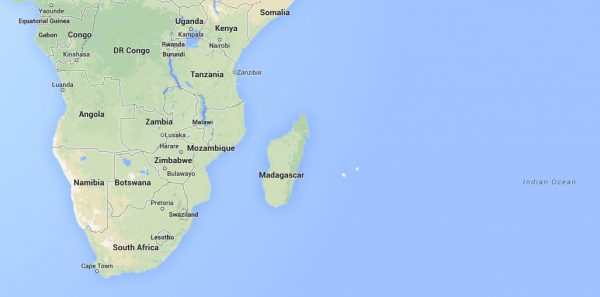 "It appears she was having difficulty with her work and was suffering from anxiety," Nomenjanahary said. "The witnesses said that Alana had difficulty managing her private life and her research.
He added: "Her SMS, email and telephone contact with her parents indicated she was going through a very difficult psychological period."
Police said that it is not yet clear why she opened the door. As reported by the BBC, there is a theory that she had an adverse reaction to anti-malaria drugs.
Police are now using helicopters to try and retrieve her body.
Her cause of death has not been confirmed by U.K. officials.
Her family issued a statement about Cutland's death, saying she "lit up every room she walked in to, and made people smile just by being there."
They continued: "She was always so kind and supportive to her family and friends, which resulted in her having a very special connection with a wide network of people from all walks of her life, who we know will miss her dearly."
Suicide Hotlines
If you are in an emergency in the U.S. or Canada, please call 911. You can phone the National Suicide Prevention Lifeline on 1 800 273 8255. Youth can call the Kids Help Phone on 1800 668 6868.
In the United Kingdom, people can call Samaritans at 116 123, Papyrus at 0800 068 41 41, or Childline at 0800 1111.
In Australia, the suicide prevention telephone hotline at Lifeline is 13 11 14. You can also visit the Lifeline website at lifeline.org.au. Youth can contact the Kids Helpline by phoning 1800 551 800 or visiting headspace.org.au/yarn-safe
If you are in an emergency in India, call Befrienders India – National Association at +91 33 2474 4704.