Police arrested a second person of interest connected to the murders of 4 men by Bucks County resident, Cosmo DiNardo, in Philadelphia.  
The man is identified as 20-year-old Sean Kratz, who has a criminal history, a law enforcement source told Philly.com 
He was taken into custody late Thursday night on Magee avenue, in Northeast Philadelphia.
BREAKING: I'm live in NE Philly where a second person of interest has been taken into custody in connection to the #missing4 deaths. pic.twitter.com/eZhwyo3WEk

— Dave Kinchen FOX (@DKinchenFOX29) July 14, 2017
At the time of the arrest, Kratz was already out on bail for separate charges involving burglary, criminal trespassing, theft, receiving stolen property and other charges relating to a 2016 incident. In March he posted 10 percent of $10,000 bail.
Kratz was arrested last year in June after stealing over $1000 worth of tools from a shed and jewelry from a separate break-in. He was release from bail. 
At this moment no charges have been filed against Kratz for the PA murders, as police investigate whether or not he was a co-conspirator in the murders.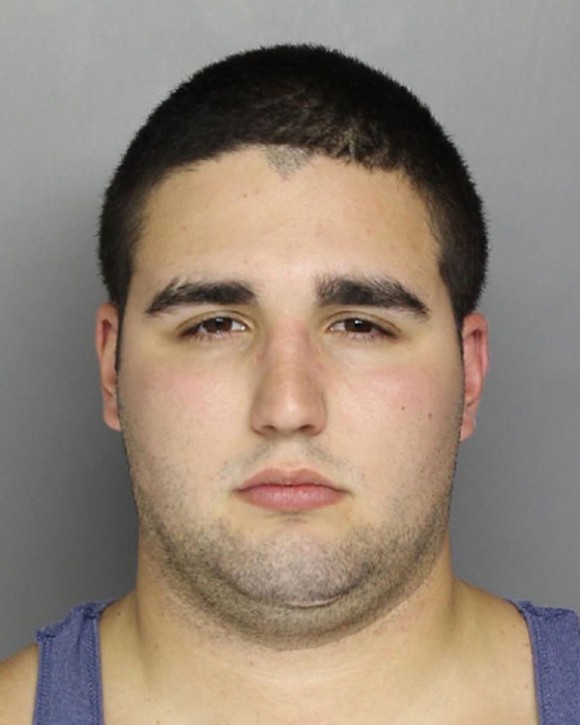 DiNardo confessed to authorities that he killed the four men and buried them in his family farm. His lawyer Paul Yang said that in exchange for the confession, prosecutors agreed to remove any death penalty.
As part of the confession deal with prosecutors, DiNardo also identified the co-conspirator in the murders during their talks, according to Daily News.
As he left the court on Thursday, a broken DiNardo said "I'm sorry" as he was led to the Bucks County Justice Center in handcuffs and an orange jumpsuit.
Allegedly, DiNardo killed the 4 men separately after selling them marijuana before burning their bodies and burying them in his farm, leaving behind a mass grave for authorities to find.
So far officials have only been able to confirm the identify of one of the bodies—Dean R. Finocchiaro, 19, of Middletown—while the other three bodies remain unidentified.