Fresh violence broke out in the late evening of July 7 as riot police clashed with a group of protesters in the Mong Kok neighborhood of Hong Kong. Five protesters were arrested for allegedly assaulting a police officer and obstructing police duties, according to a police statement.
Earlier in the afternoon, organizers said more than 230,000 participated in a peaceful march calling for a controversial extradition bill to be scrapped.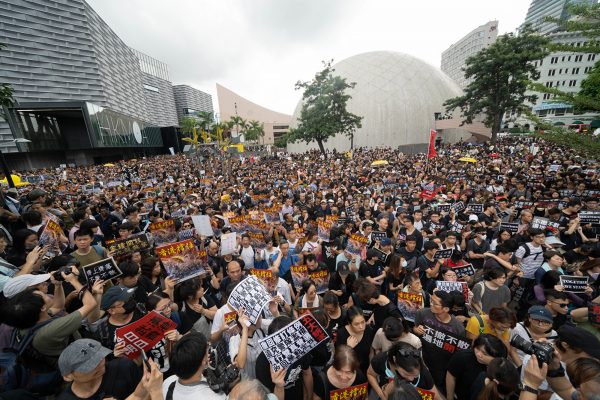 As darkness fell, thousands of demonstrators converged in Mong Kok. They then marched toward and occupied Nathan Road, a main thoroughfare.
At around 10:30 p.m. local time, police officers in riot gear formed a cordon line. Using loudhailers, they warned protesters that they were engaging in an illegal assembly, and that force would be employed to disperse them if they refused to leave.
In response, protesters chanted about their right to assembly.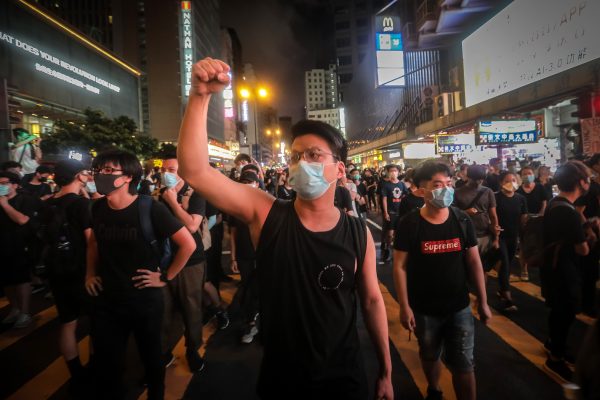 Some lawmakers came to the scene and requested to speak with the police commanders, but were rejected.
At around 11:00 p.m., police started clearing the protesters, beating on their umbrellas—used as a protective shield—with batons and subduing some to the ground. Some protesters were bleeding from the police use of force.
Some in the crowd started to sing "Sing Hallelujah to the Lord," a Christian hymn that in recent weeks, has become a rallying cry for anti-extradition-bill protesters.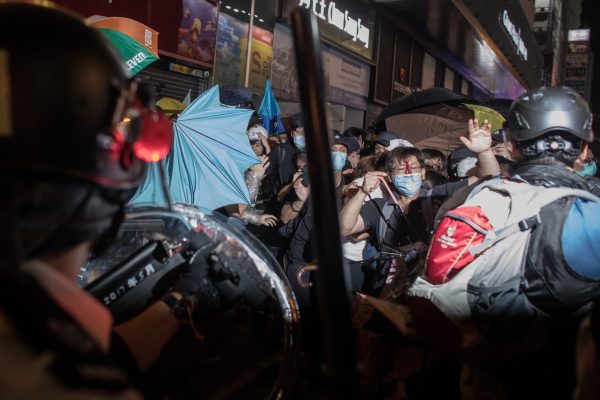 As of 1:00 a.m. on July 8, many protesters had left, with only a small group remaining in the Mong Kok area. Police called on them to peacefully disperse, including via a post on its official Facebook page.
Despite the diminished presence of protesters, police continued to push away with long shields lawmakers and journalists at the scene.
At around 1:30 a.m., police on Nathan Road retreated. Road traffic has since resumed.
Millions of Hongkongers have in the past month taken to the streets to protest a controversial extradition bill that would allow any country, including mainland China, to seek extradition of criminal suspects.
The proposal has drawn widespread opposition, with many Hongkongers worried that if the bill were to pass, Beijing would be able to pressure the city government to hand over citizens of any nationality to face trial in the Chinese regime's opaque court system, which often disregards rule of law.
The Hong Kong bureau of The Epoch Times contributed to this report.