Police Are Regime's Violence Machine, Says Official in Viral Video
July 2, 2013 7:30 pm Last Updated: July 18, 2015 5:20 pm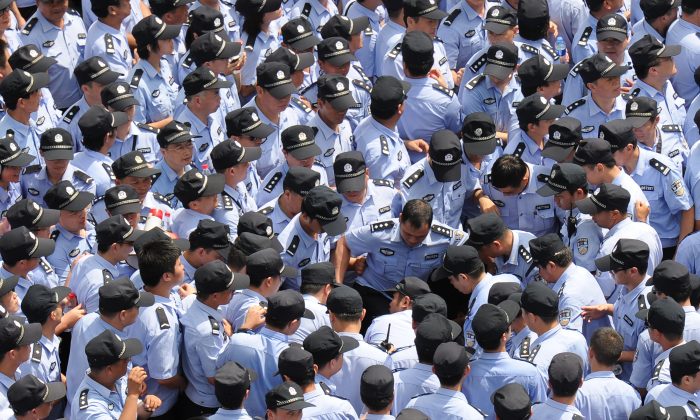 A video of a Chinese communist official saying that it's the police's job to beat people has gone viral online after it was posted on Sunday.
An official of a complaint bureau in Suzhou captured on video declared to a noisy crowd that, "If the police don't beat people, why keep them?" Other men nodding and cheering at the official's statements were observed in the background.
He added, "The police are the government's violence machine." The video has received more than two million views while the official, who remained unidentified, was ordered to "self-reflect," according to the Southern Daily newspaper. 
A Shaanxi netizen mocked the official's statement, saying, "If communist officials don't have mistresses, why keep them? If doctors don't earn lots of money for the hospital, why keep them?"
Another netizen, from Hong Kong, praised the official, "This man spoke the truth!"
Police violence is a common occurrence in China and according to the South China Morning Post, Chinese policemen receive training manuals that reinforce their function as the "government's tool for violence." 
Research by Ariel Tian.