A student who attended Marjory Stoneman Douglas High School in Parkland, Florida, reportedly took their own life. Another student from the school, which was the site of a February 2018 mass shooting, also killed themselves several days ago.
Coral Springs Police spokesman Tyler Reik told CBS News that the student died of an "apparent suicide" on the night of March 23. The student was described by Reik as a juvenile and released no further information, including the name.
The death is under investigation.
Her mother told a CNN affiliate that her daughter suffered from survivor's guilt after the Parkland school shooting and had recently been diagnosed with post-traumatic stress disorder.

由 CNN 发布于 2019年3月23日周六
Last week, Sydney Aiello, who was a student at Stoneman Douglas during the shooting, took her own life, according to her family.
But Reik told CBS there's "no indication at all" that the unnamed student death was linked to last year's school shooting or Aiello's suicide.
He said it is not clear if the student attended Marjory Stoneman Douglas at the time of the shooting in February 2018.
Ryan Deitsch, who helped organize the March for Our Lives, made a statement about the recent death: "This is the aftermath of a massacre. Mental health care treatment in schools is atrociously underfunded and under-resourced, even in Parkland. Now is beyond the time to invest in the well being of our students and our future," according to Local10.
Aiello's Death
Aiello, a student at Florida Atlantic University, suffered from survivor's guilt and was diagnosed with post-traumatic stress disorder, Local10 reported, citing her mother, Cara.
Aiello was on campus during the shooting but wasn't in the building where students were killed. She was a friend of Meadow Pollack, one of the 17 people who died.
A little more than a year after this photo was taken, both are gone.

In February, Meadow was killed in the Parkland shooting. This week, Sydney took her own life.

Please consider donating to her family to help cover some of the funeral costs. https://t.co/qxeUeFLhx1 pic.twitter.com/xSnMPAU0bD

— Kenneth Preston (@kennethrpreston) March 21, 2019
Meadow's father, Andrew Pollack, told the Miami Herald that his "heart goes out to those poor, poor parents," referring to Sydney's parents.
"It's terrible what happened. Meadow and Sydney were friends for a long, long time," Pollack continued.  "Killing yourself is not the answer."
He continued: "If anyone feels like that they have no one that can understand their pain, if there's any student out there that's having a hard time, please reach out to me 
on Twitter
. I understand you. You aren't alone."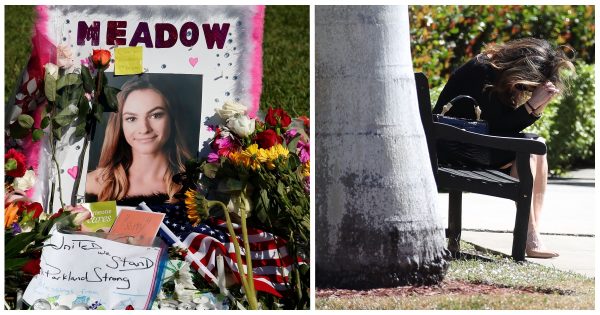 Cara said before she took her own life, she had never asked anyone else for help.
Now, the grieving mother said she hopes that her daughter's suicide can serve as a reminder to others that they can get the help that they need, according to CBS Miami.
"It breaks my heart that we've lost yet another student from Stoneman Douglas," Ryan Petty, who is the father of Parkland shooting victim Alaina Perry, told the CBS affiliate.
"My advice to parents is to ask questions, don't wait," he added, adding that he's concerned that other survivors of the mass shooting might take their own lives in the wake of the tragedy.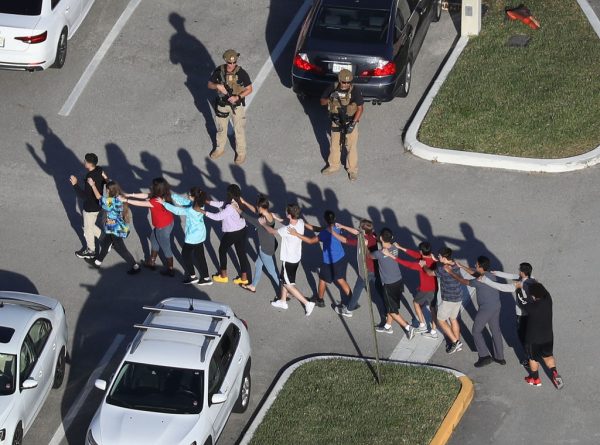 Suicide Hotlines
If you are in an emergency in the United States or Canada, please call 911. You can phone the National Suicide Prevention Lifeline on 1 800 273 8255. Youth can call the Kids Help Phone on 1800 668 6868.
In Australia, the suicide prevention telephone hotline at Lifeline is 13 11 14. You can also visit the Lifeline website at lifeline.org.au. Youth can contact the Kids Helpline by phoning 1800 551 800 or visiting headspace.org.au/yarn-safe