A Texas man who was charged along with his girlfriend after officials said the body of the woman's 5-year-old girl was found in a closet. However, the boyfriend said he had nothing to do with her death.
Sierra Patino, the daughter of Priscilla Torres, 27, was found dead in a closet on Labor Day. Torres and boyfriend Santiago Esparza Jr. are in custody facing charges of tampering with evidence, reported Click2Houston.
Torres told the station that Esparza had suggested the pair run away to Mexico and instructed the mother to tell people that Sierra was injured when she was bathing.
"I wish I never would have went with him," Torres said. "Then I would still have her."
She claimed that on the night of Friday, Aug. 23, Esparza insisted on bathing the child before bed.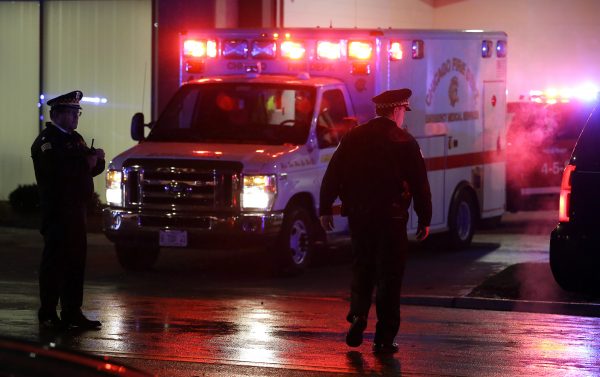 "If we're going to live together, you need to let me do this," Torres claimed Esparza had told her. "You need to trust me."
Torres said it was fine as long as Esparza left the door open. However, he locked it before she heard her daughter scream in the shower, according to her claims.
"He wouldn't open it," Torres said. "I knocked three different times."
After several minutes, she alleged, he opened the door, and she saw Sierra with red, peeling skin on her child and a bruise on her forehead. Over the next three days, she didn't eat, barely spoke, and vomited.
But according to KHOU, Torres has given contradictory statements to police about what had happened. She initially said she gave her daughter a bath and said a bottle of toilet cleaner somehow ended up in the tub with her, which caused chemical burns.
Esparza, in the report, also denied the claim he gave the girl a bath.
"Why would I give that girl a bath?" Esparza told KHOU. "I didn't give that girl a bath. Would you let me give your daughter a bath? No, right? Then why would I give her daughter a bath?"
He then described Torres as "a … liar."
After he was asked about why his girlfriend would make such a claim, he responded with: "I don't know. She's obsessed with me."
Prosecutors said that the girl was dead in a closet for several days before she was found. According to WFMY News, Torres and Esparza are accused of hiding her body.
Police told the Houston Chronicle that the body was discovered around 3 p.m. on Labor Day when family members visited the Quail Creek Apartments. The family hadn't seen the girl in a few days and performed a welfare check.
They smelled a foul odor inside the home before Torres admitted that the body was hidden there, the paper reported.
Deceased Uncle
Torres also told Click2Houston that Sierra had told her that she saw a vision of her dead uncle Jesse. "I'm done," Torres claimed her daughter told her. "I don't feel very good."
That was the last time Sierra spoke, her mother claimed.
After her death, Torres alleged that Esparza refused to let her call the police before saying they should run away to Mexico. "But then I decided to tell them the truth," Torres said.
KHOU noted that Esparza is a known gang member with a history of criminal activity, including a conviction for injuring his son. However, he said he didn't harm the girl.
"I turned myself in," said Esparza in the report. "I wouldn't be here if I was guilty. I'd be long gone. I turned myself in to face this because I didn't do what she said I did. I'm here to face all this."
Sierra's cause of death is pending as the local medical examiner's office investigates, KHOU reported.
The family has started a Gofundme campaign to cover the funeral costs.