At least 10 people were injured Sunday in an early-morning shooting in New Orleans' French Quarter, the city's famed tourist hotspot, police said in a news release.
According to the New Orleans Police Department, gunfire erupted at around 3:21 a.m. local time. There were officers in the vicinity of the incident.
"Upon arrival to the scene, officers discovered multiple individuals had been struck by gunfire. No officers were reported injured," the news release stated.
CORRECTION: An individual was detained near the scene. However, their possible involvement in this incident remains under investigation. No arrests have been made at this time. Investigation remains ongoing. #NOPDAlert

— NOPD (@NOPDNews) December 1, 2019
Two of the 10 victims are said to be in critical condition, according to police. They were all taken to nearby hospitals for treatment.
"One victim was a walk-in at a local hospital. No further details are available as to their respective statuses at this time," the news release added.
State police and federal officers are investigating the incident, along with the NOPD.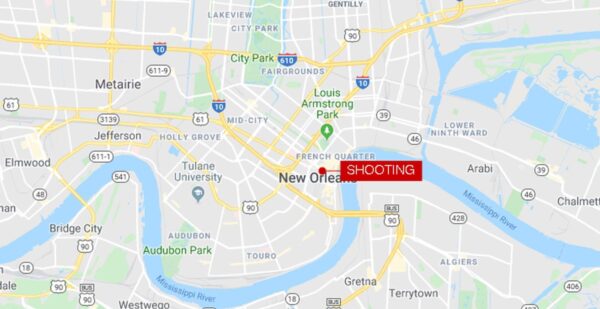 Later, police told CNN that "an individual was detained near the scene."
"We had officers on that very block that thought they were being fired upon," NOPD spokesman Shaun Ferguson told WWLTV. "Unfortunately, there were so many people out here we were unable to determine who was actually firing shots at the time."
The shooting comes on a busy weekend as thousands of people are visiting to watch the Bayou Classic football game, the yearly Thanksgiving weekend rivalry football game between Grambling State and Southern University that's played at the Mercedes-Benz Superdome.
UPDATE: The total number of victims in this incident is 11. A victim walked in at a local hospital for treatment. Investigation remains ongoing. #NOPDAlert

— NOPD (@NOPDNews) December 1, 2019
According to The Associated Press, the shooting unfolded on a busy commercial block of Canal Street that has streetcar tracks and is near many hotels.
Details are scant at this time. "Investigators are currently in the process of gathering evidence and information to identify the person(s) responsible in this incident, as well as a motive. No arrests have been made as of this writing," the police department wrote.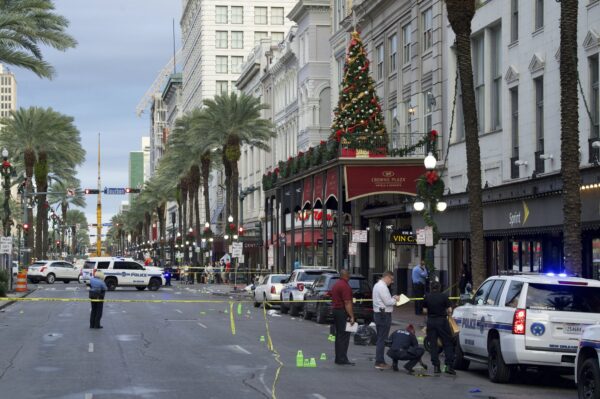 Police initially said 10 people were wounded. They later said 11 were wounded, but the police department then sent a statement saying the correct number was 10.
Those with information about the matter are urged to call NOPD Eight District detectives at 504-658-6080, or to call anonymously to Crimestoppers at 504-822-1111 or toll-free at 1-877-903-STOP.
The Associated Press contributed to this report.