Amid the so-called "polar vortex" that's affecting the Midwest, some have noted that Chicago will be colder than Antarctica this week, namely on Wednesday.
It comes as about 250 million people will face temperatures below freezing this week, and about 90 million of those people will endure temperatures below zero degrees Fahrenheit.
Another 25 million could experience temperatures of 20 degrees below zero, said meteorologist Ryan Maue of Weathermodels.com.
NWS has updated their Low Temperature Thursday morning for Chicago.

Tie of all-time record low (since 1872) of -27°F.

It's happening! pic.twitter.com/OKS6vql3tj

— Ryan Maue (@RyanMaue) January 29, 2019
With wind chills factored in, temperatures will feel like 40, 50, or even 60 degrees below zero in some places around the United States, but namely in the Midwest.
In a warning on its front page, the National Weather Service's website on Jan. 29 said that "back to back cold fronts will slice through the eastern two-thirds of the country to deliver one of the coldest arctic air intrusions in recent memory, especially from the Upper Midwest to the Great Lakes and Ohio Valley."
"From Tuesday through Thursday, expect frigid temperatures and bitterly cold wind chills, likely leading to widespread record lows and low maximum temperatures," said the website.
For much of the Midwest, including Chicago, Detroit, Minneapolis, Milwaukee, and Des Moines, a wind chill warning was in effect.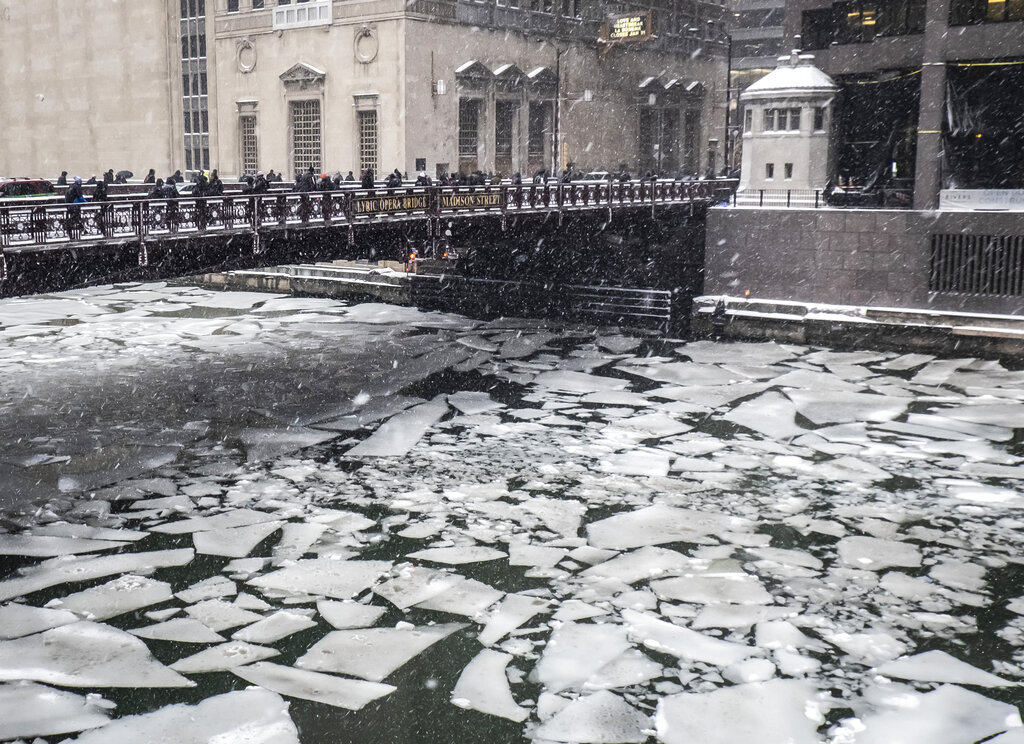 The extreme cold weather and snow caused schools across the United States to shut down for part of the week. Several thousand flights have also been canceled through Wednesday, CNN reported.
The forecasts have prompted reports saying that Chicago will be "colder than Mount Everest" and "Antarctica" on Wednesday. The expected high temperature will be about 12 degrees below zero on Wednesday morning and a low of 20 below zero during the night.
"For example the South Pole is expected to reach a high temperature of 4 below zero on Wednesday. Barrow, Alaska, the northernmost point in the United States, located above the Arctic Circle, will be 7 below zero. Zackenberg Station, Greenland, which is also north of the Arctic Circle, will be 11 below," said CBS Chicago.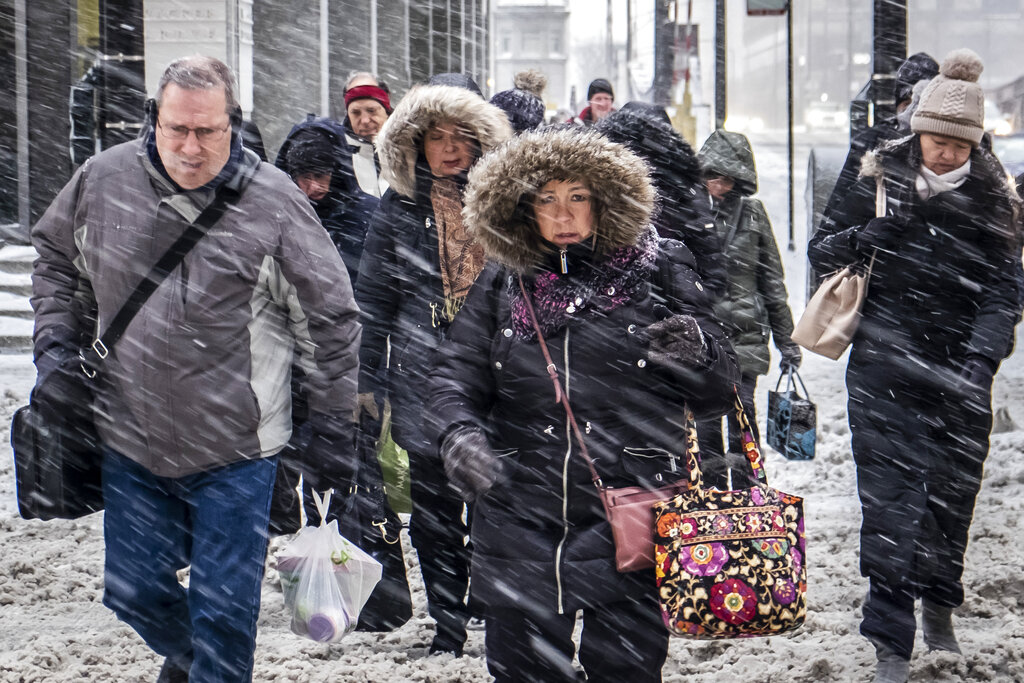 Minneapolis public schools officials have canceled classes through Wednesday, when the region is expected to experience frigidly low temperatures not seen in a quarter century, The Associated Press reported.
Hundreds of Michigan schools were closed Tuesday, including in Detroit, while Chicago Public Schools canceled Wednesday classes because of the anticipated cold snap. "You're talking about frostbite and hypothermia issues very quickly, like in a matter of minutes, maybe seconds," said Brian Hurley, a meteorologist with the Weather Prediction Center.
The unusually frigid weather is attributed to a sudden warming far above the North Pole. A blast of warm air from misplaced Moroccan heat last month made the normally super chilly air temperatures above the North Pole rapidly increase. That split the polar vortex into pieces, which then started to wander, said Judah Cohen, a winter storm expert for Atmospheric Environmental Research.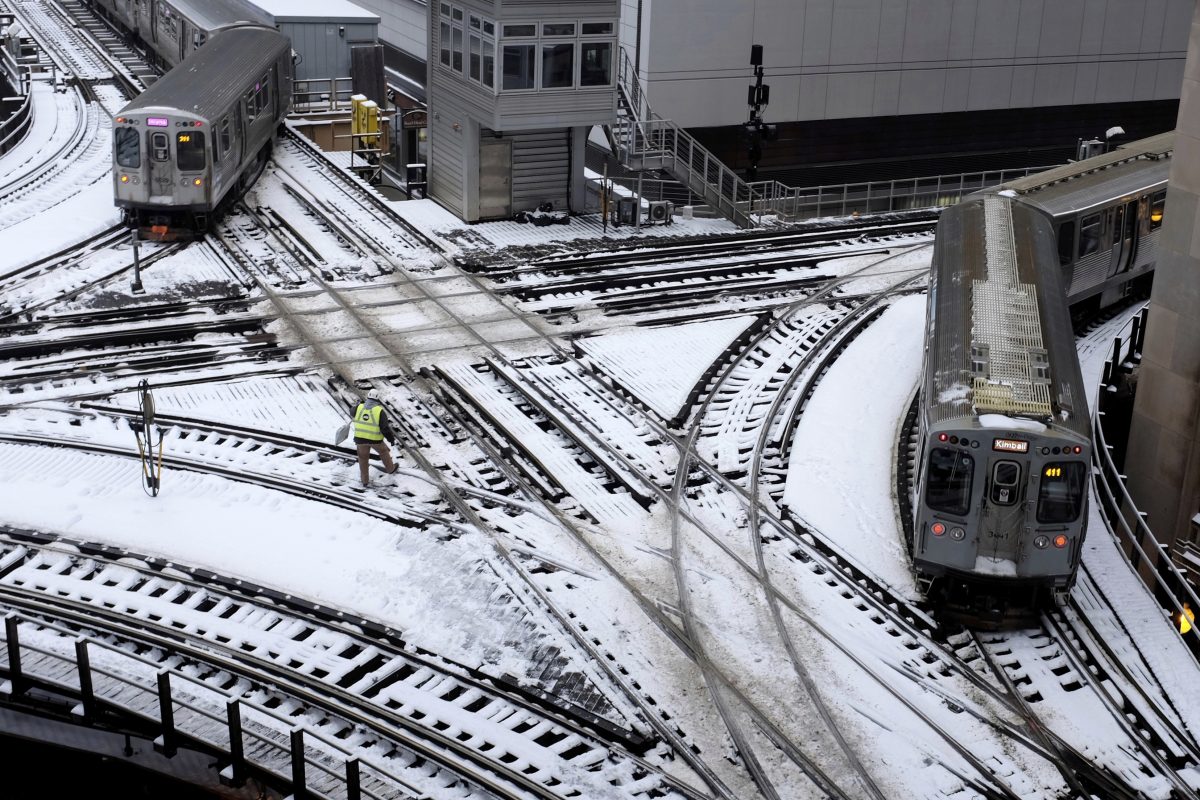 The Associated Press contributed to this report.