Prime Minister Scott Morrison has said that Australians can always rely on a coalition government to "stand up for Australia" after Labor Opposition Foreign Affairs spokesperson Penny Wong told ABC she worried he does not fully comprehend Australia's interests in relation to China, nor seek to.
"Australians can always rely on the Liberals and the Nationals, the coalition government, to do what's right in Australia's national security interests," Morrison told reporters on Wednesday.
He denied Wong's accusation that his government politicises Australia-China relations for domestic benefit.
"It's always about the domestic political advantage—either in the internal fights within the Liberal Party in pandering to the far right, or in seeking to pursue some partisan advantage over the Labor Party," Wong said on Wednesday.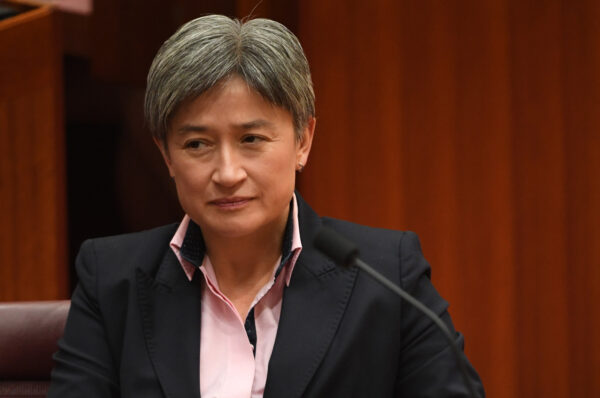 This comes as Beijing's foreign ministry spokesman Zhao Lijian called for the Australian government to heed what he dubbed "visionary" and "rational voices," such as Australian Industry Group boss Innes Willox, who called to calm tensions with China.
Willox told Australian foreign ministry officials last week that business was alarmed by talk of a conflict and warned there would be a "day of reckoning" between national security and economic relationships, The Australian reported.
The business leader and former diplomat said things could get "far worse" for Australia on the security front if "negotiation, common sense and diplomacy" failed.
Meanwhile, on the business front, where ties to China are vast, he said there would be "no talk of 'drums of war,'" a reference to a warning by Home Affairs Secretary Michael Pezzullo.
The Chinese foreign ministry spokesman welcomed Willox's comments, saying they were among other "valuable suggestions" from those calling for the Australian government to reflect on its China policy.
Zhao then called on Canberra to "take China's concerns seriously" and set aside any cold war mentality.
He also described the Australian government's stance on issues such as those involving Hong Kong, Xinjiang, and Taiwan as "provocative and confrontational" moves against China's "core issues."
But while a number of analysts and commentators were focussing their attention on the Australian side of the China relationship, one expert noted that shouldn't be taken as a sign of alignment with the foreign regime.
"Beijing would be wrong to read this as these voices being in agreement with China," James Laurenceson, director of the University of Sydney's Australia-China Relations Institute, told The Epoch Times.
He said there was broad consensus that the China challenge required a serious response from Canberra.