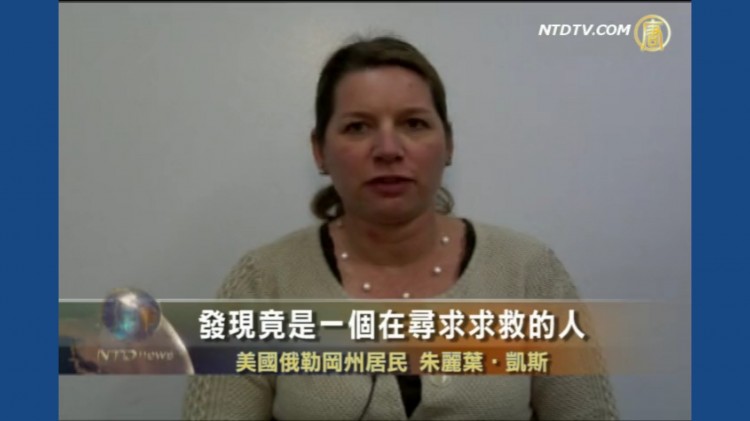 It was the unlikeliest of letters uncovered by an Oregon woman in October that on Christmas Eve began a national conversation about abusive labor practices in China, and the horrors that lie behind them.
Julie Keith from Damascus, Ore., found the letter from a Chinese labor camp smuggled into a Halloween kit that had been stored in her garage for a year. The writer, in broken English interspersed with Chinese writing, said they were in a forced labor camp in Shenyang, the capital of Liaoning Province, in the northeast of China.
There lies one of the most notorious concentration camps in China, named Masanjia, from which this very letter was sent. The author pled for the recipient of the letter—whoever that might be—to please bring their captivity to the attention of human rights organizations around the world.
Yet the story behind how such a letter could have been written, the system that forced the victim into slave labor, and its connections with the campaigns and personalities of communist China, has been little explored.
Soon after the Chinese Communist Party seized control of China in 1949 it constructed a network of prison camps throughout the country, called "laijiao" and "laogai"—both broadly meaning reform and education through labor—in which to imprison the thousands of people it was labeling counterrevolutionaries. Intellectuals were a particular target.
Through the decades, and into the Cultural Revolution in the 1960s and 1970s, the CCP had extensive recourse to this network of camps. With the temporary adjournment of mass political violence in favor of economic development beginning in the late 1970s, however, the system was not so much a focus.
Until 1999. In that year the Party began its most extensive mobilization since the Cultural Revolution, imprisoning countless numbers—hundreds of thousands, and perhaps millions—of practitioners of Falun Gong, a popular spiritual practice whose rapid growth had moved the then-leader of the CCP Jiang Zemin to decide to eradicate the discipline in China.
Large amounts of money were spent on the security apparatus across China, and a brutal system that had been winding down of its own accord was now reinvigorated with a vengeance.
Slave Labor in the North
One of the major areas of focus was the northeast of China, where Liaoning Province—and the origin of the letter—lies. In particular, the labor camp that the letter came from was greatly expanded—turning the camp into a giant prison city—as part of a construction spree overseen by Bo Xilai, the controversial member of the Politburo that was ousted in spectacular fashion this year.
Before he was Party head of Chongqing, his last post before his demise, Bo was mayor of Dalian, a coastal city in Liaoning Province, and then the governor of that province. In an attempt to make a rapid advancement up the totem pole of Chinese politics, Bo discovered that loyalty to then-leader of the regime, Jiang Zemin, was the best ticket.
According to veteran Chinese journalist now living in exile, Jiang Weiping, Jiang Zemin said to Bo, "You must show your toughness in handling Falun Gong much like the toughness shown by Hu Jintao in handling the 1989 Tibetan riot; it will be your political capital."
During his years in Liaoning Province, up until 2004, Bo oversaw massive build-outs of existing labor institutions, according to Chinese press reports and Falun Gong websites. 
Bo also carried out personal inspections of prisons, detentions centers, and forced labor camps.
Awards were given out to the institutions that found the most brutal ways of forcing Falun Gong practitioners to recant their beliefs. The methods were uniformly brutal: the U.N. special rapporteur on torture in 2001 referred to allegations that in late 2000 in the Masanjia Labor Camp 18 women Falun Gong practitioners were stripped naked and tossed into the cells of male criminals, where they were gang raped. Credible allegations also surfaced, repeated by survivors in exile, of female practitioners in Masanjia being shocked with electric batons on their genitalia.
Torture in Custody
The note Keith found said, ""People who work here, suffer punishment 1–3 years averagely [sic], but without court sentence (unlaw [sic] punishment). Many of them are Falun Gong practitioners, who are totally innocent people only because they have different believe [sic] to CCPG. They often suffer more punishment than others."
Many Chinese Falun Gong practitioners who survived the brutalities of Masanjia now live in the United States. Before they came they suffered severe torture while in the labor camp.
Pan Qi, a Falun Gong practitioner and human rights activist now living in New York, had the flesh on her thighs gouged for days by a prison guard's fingernails when she was imprisoned in 1999 and 2000, the early years of the persecution. The guard then stomped on the festering legs.
Zhang Lianying, a Falun Gong practitioner now living in Flushing, New York, detailed dozens of forms of torture she personally experienced in accounts online and in multiple interviews: electric batons, suffocation, beatings, or having her mouth smashed with metal ladles. 
Then there is the sister of Ma Chunmei, a resident of Washington. Ma Chunling, the sister, is in Masanjia currently and the guards won't let Ma's parents visit, even after a two-day and two nights journey from a neighboring province.
"I'm worried sick. We don't know what is happening to her. Many practitioners have died in that place," Ma Chunmei said in an interview. The last time her parents saw the sister, "she was much thinner."