BOSTON—A fire aboard a Virgin Atlantic flight headed to London forced the plane to make an emergency landing in Boston on Thursday, July 4.
Passengers smelled smoke coming from the first class cabin "not even 30 minutes" after the plane departed John F. Kennedy International Airport around 7:30 p.m., said Cory Tanner, 28, who was aboard the flight.
The crew announced the aircraft would make an emergency landing in Boston's Logan International Airport.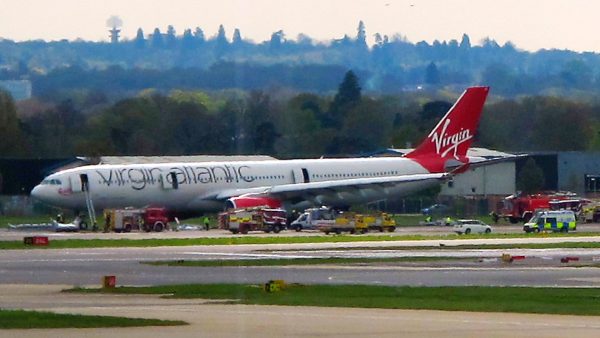 Massachusetts State Police said in a news release that the crew extinguished the fire, which a preliminary investigation says probably started with a phone charger that ignited in a passenger seat.
"Our cabin crew are trained to a high standard and acted quickly to deal with this situation," the airline said.
Before the passengers deplaned, firefighters inspected the fire. "It was oddly calm," Tanner said. "There was no big commotion."
For people asking. Was told there was a fire and we would have an emergency landing shortly. Everyone could smell the smoke but was not told what the problem was until we landed. Once we landed all we were told was, there is a fire in first class. pic.twitter.com/R1dJBrcX6s

— Cory Tanner (@Ctannerweb) July 5, 2019
All 217 passengers on Flight 138 from New York as well as the crew were safely evacuated after landing. One passenger refused treatment for a smoke-related complaint.
— Cory Tanner (@Ctannerweb) July 5, 2019
A Virgin Atlantic statement says the flight was bound for London's Heathrow Airport.
A technical issue has forced a Virgin flight bound for Alice Springs to turn back to Adelaide and make an emergency landing. https://t.co/8ftPfFYTVQ #7NEWS pic.twitter.com/Da7aVdX6wG

— 7NEWS Adelaide (@7NewsAdelaide) July 5, 2019
It was the second unusual landing at Boston's Logan International Airport on Thursday, July 4.
Earlier, an American Airlines jetliner from Chicago declared an emergency when a cockpit light indicated an unspecified potential mechanical problem as it approached the city, but the plane landed without incident.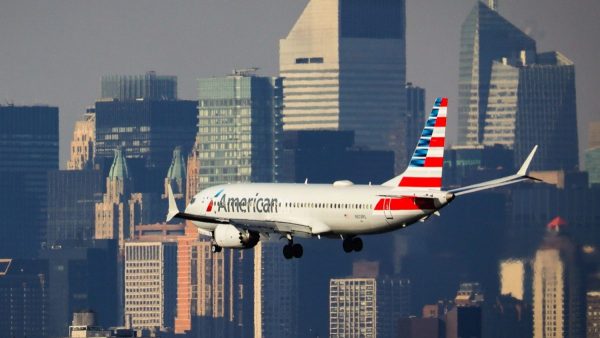 The CNN Wire contributed to this article.