A Boeing 737 plane carrying more than 100 people crashed next to the Jose Martí International Airport in Havana, Cuba, on Friday, May 18, according to state media reports.
Video footage captured on the scene of the crash showed victims being rushed from the scene of the crash via an ambulance. Fire vehicles could also be seen on the scene.
Cuban dictator Miguel Díaz-Canel visited the crash, according to the state-run Prensa Latina news agency.
The BBC reported that more than 100 people died in the crash. Three people survived, but they're reportedly in critical condition.
"There has been an unfortunate aviation accident. The news is not very promising, it seems that there is a high number of victims," Diaz-Canel said.
The plane was leased to state airline Cubana de Aviación by Mexican company Damojh, according to the BBC, which said that the flight was heading from Havana to Holguin, located on the eastern portion of the island.
An NBC reporter in Havana was quoted by the Miami Herald as saying the plane fell on a government farm, adding that houses in the area weren't impacted.
Wreckage was strewn over the area 12 miles south of Havana and ambulances and firefighters were at the scene, a Reuters witness said. Blackened parts of the fuselage were visible.
 "We heard an explosion and then saw a big cloud of smoke go up," said Gilberto Menendez, who runs a restaurant near the crash site in the agricultural area of Boyeros, according to Reuters.
Carlos Alberto Martinez, the director of Havana's Calixto Garcia hospital, told Reuters four victims of the accident had been brought there. One had died and the other three were in a serious condition.
"She is alive but very burnt and swollen," said a distressed relative of one of the survivors at the hospital.
The flight was destined for Holguin in eastern Cuba and was leased by airline Cubana from a small Mexican airline called Damojh or Global, Cuban state media said. Holguin has some of the island's most pristine beaches and attracts tourists.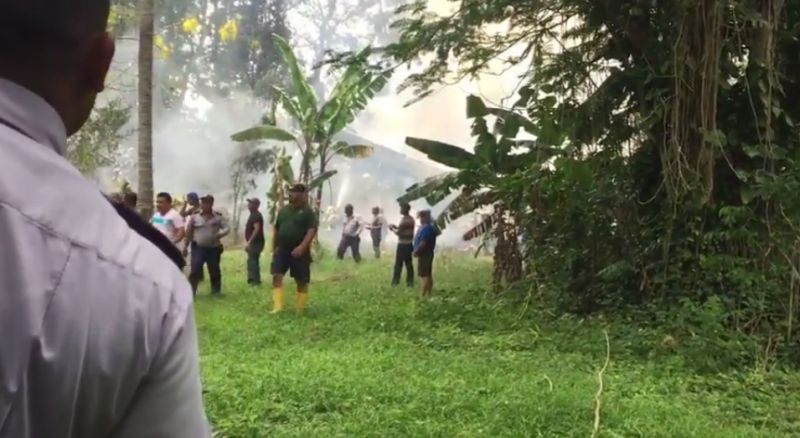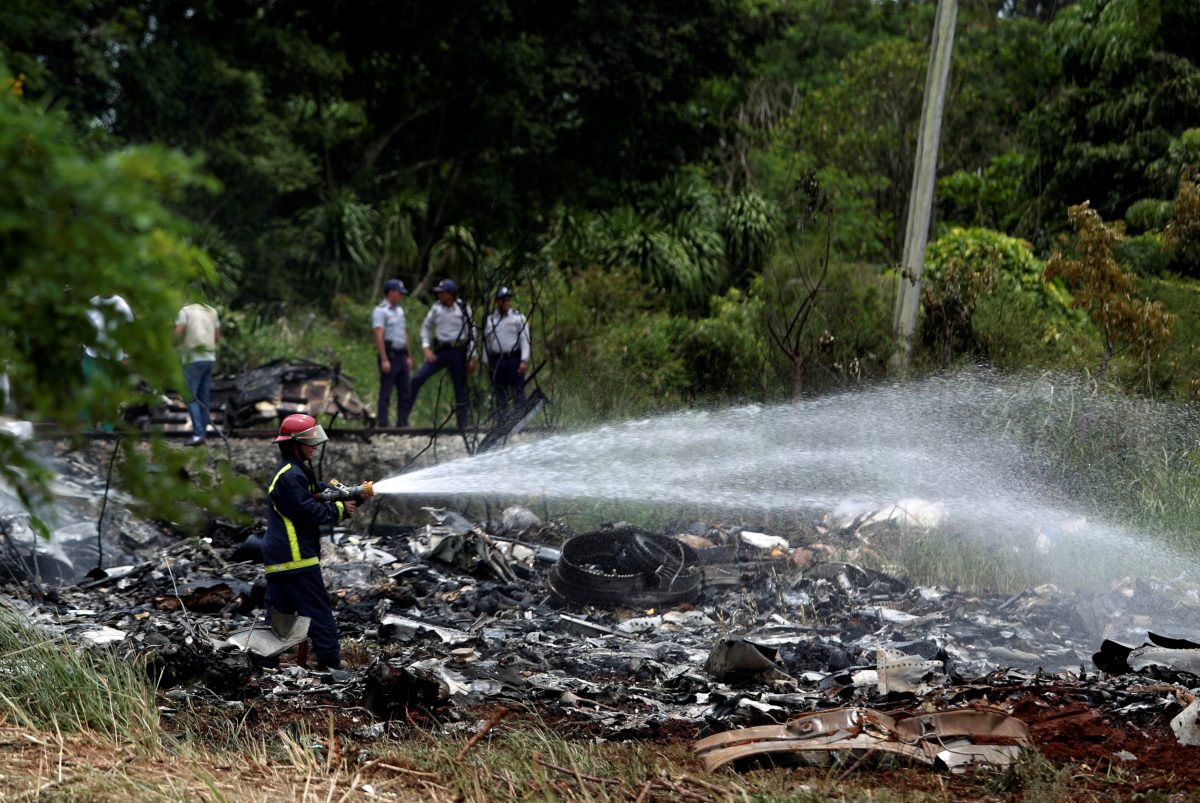 Reuters contributed to this report.
Watch Next:
Over 1,000 Gather to Form Huge Chinese Characters Across NYC Park