A plane crash-landed on a city street in Clearwater, Florida, on Sunday, Nov. 19. The 61-year-old pilot experienced engine trouble shortly after takeoff and attempted an emergency landing on a public road. But the plane clipped a tree, lost control and crashed.
Neither pilot nor passenger was injured in the incident, which was captured on dashcam video by police.
Pinellas County Sheriff's Office deputies responding to an unrelated call in the area witnessed an unusual sight on Keene Road North in Clearwater. A single-engine aircraft was flying low and losing altitude as it approached the patrol car. The dashboard-mounted camera caught the plane's dramatic descent, with cars stopping or pulling over in reaction to what looked like an emergency landing about to happen.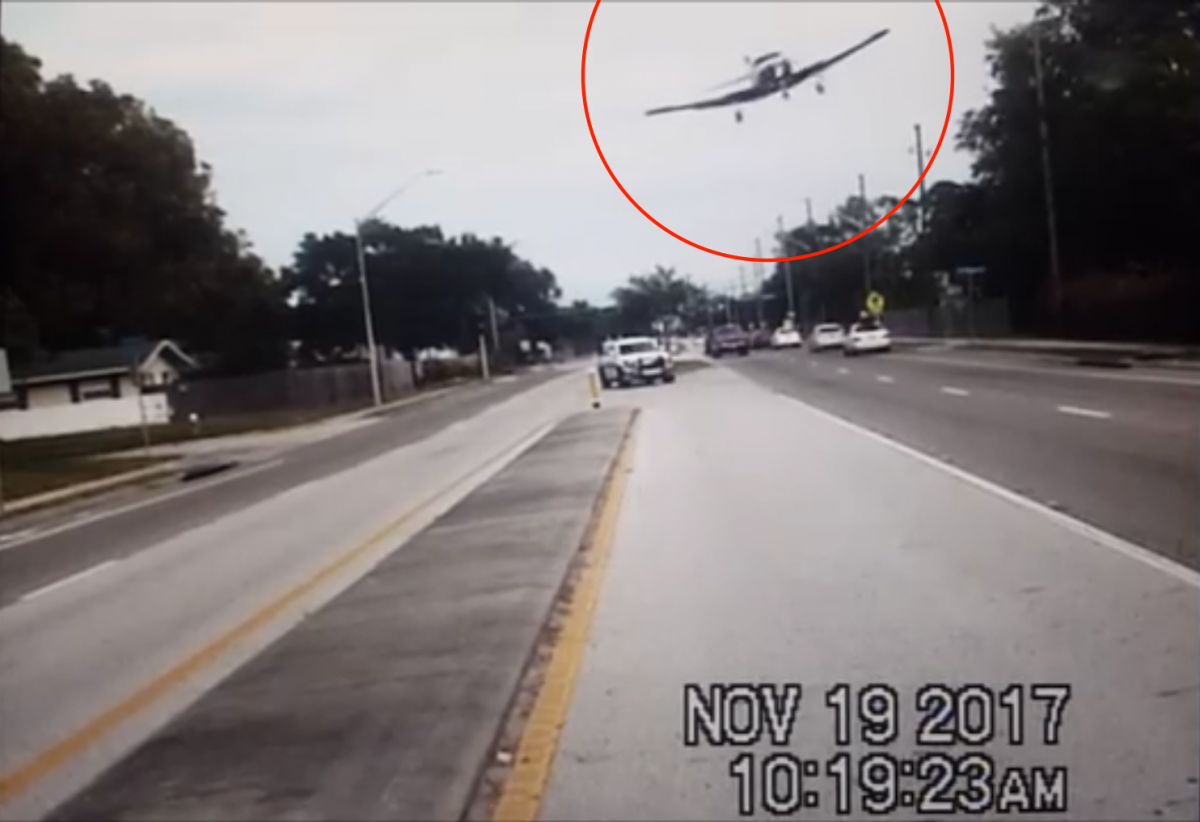 The plane passed overhead and the deputies turned around to follow it. The camera again caught sight of the aircraft streaking toward the trees and on a sharp descent.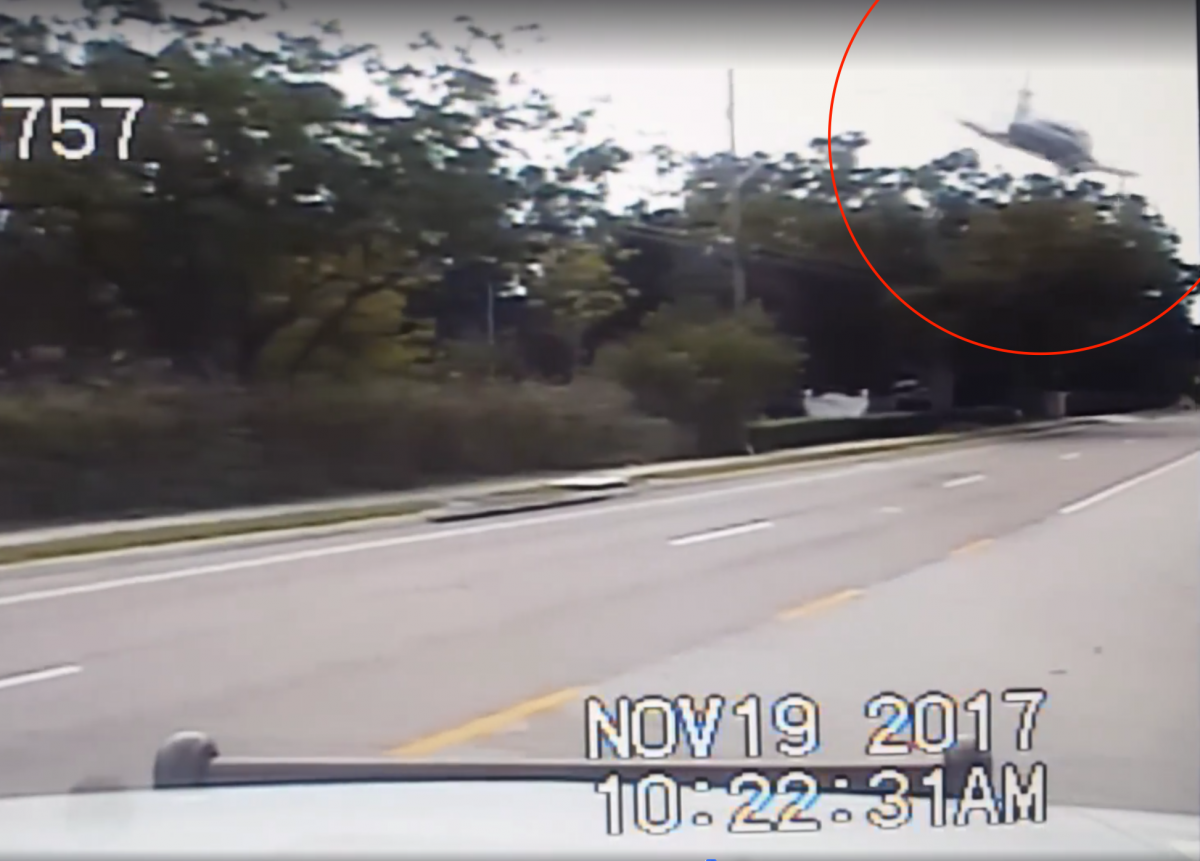 The wing clipped a tree, causing the plane to spin out of control and crash.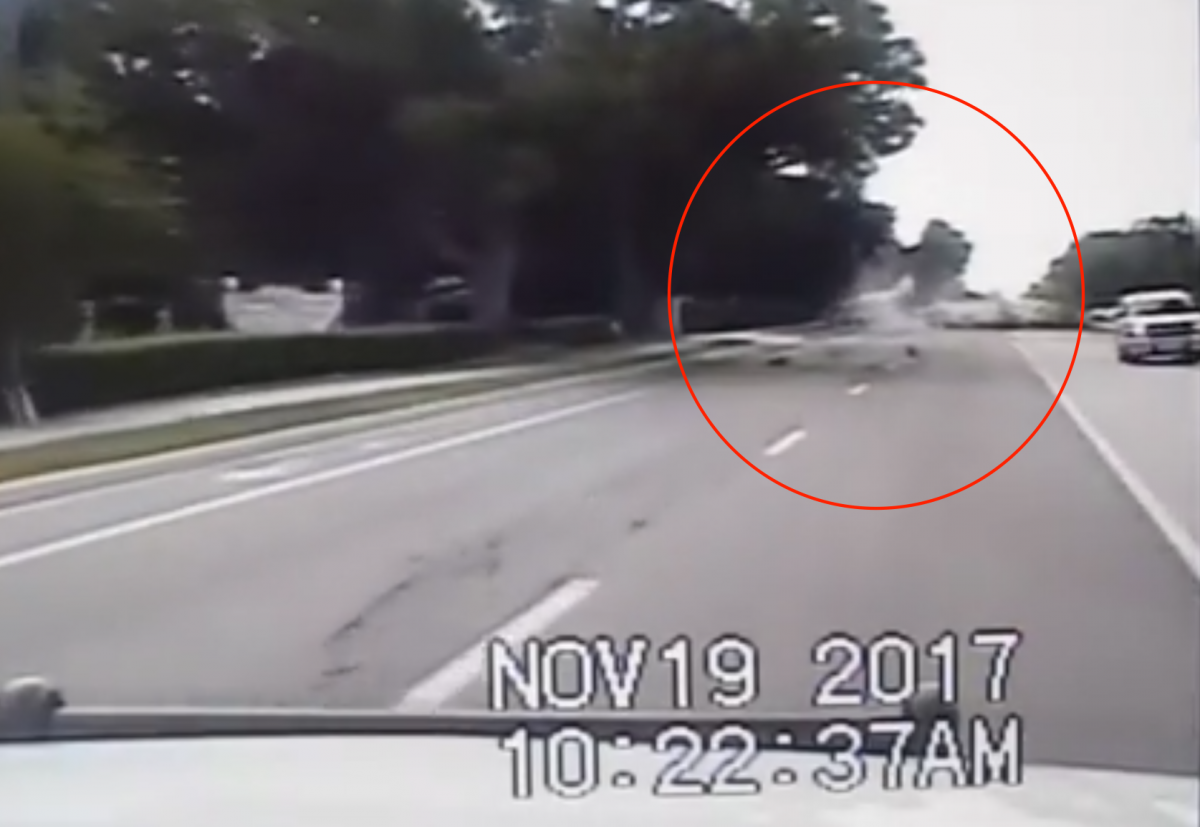 Benedict told investigators he thought the plane wouldn't make it back to the airport and began to search for a safe place to make an emergency landing, Fox reported. As the pilot tried to land on Keene Road, the plane's left wing clipped a tree, causing the plane to lose control and crash.
Neither the pilot nor his passenger reported any injuries in the incident, said Fox.



The investigation into the cause of the crash is being carried out by the Federal Aviation Administration (FAA) and the National Transportation Safety Board (NTSB).
And while you're here …
We have a small favor to ask of you. More people are reading The Epoch Times than ever, but ad revenues are plummeting across media websites. If you can, please share this article on Facebook so you can help The Epoch Times. It takes less than a minute. Thank you very much!