A plane skidded off the runway and broke into several pieces while landing at an airport in Istanbul, Turkey, leaving dozens of people injured and three people dead, according to local officials.
Officials stressed that no one on board the plane died. There were 183 people on board the Pegasus Airlines flight when the mishap occurred, state media reported.
"There has been no loss of life, the injured passengers are being evacuated off the plane to hospitals," Turkish transport minister Cahit Turan told CNN.
Three people died and 179 were injured in the incident, officials told AP.
Istanbul Governor Ali Yerlikaya said, "Unfortunately, the Pegasus Airlines plane couldn't hold on the runway due to poor weather conditions and skidded for around 50-60m [164-196ft]."
Footage and photos captured from the scene of the crash showed that the plane had broken into at least three large pieces.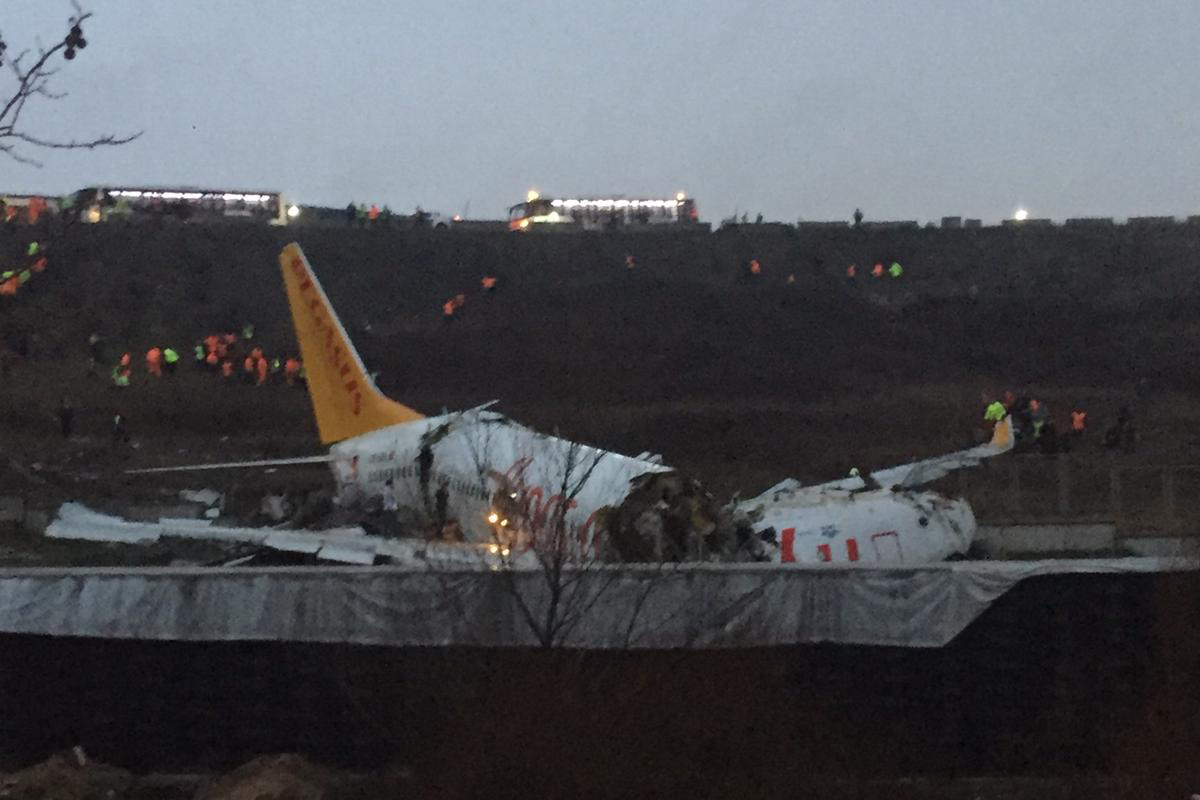 "Our teams are currently evacuating the passengers," Turhan said, adding that preliminary information suggested the plane skidded off the runway and made a "hard landing."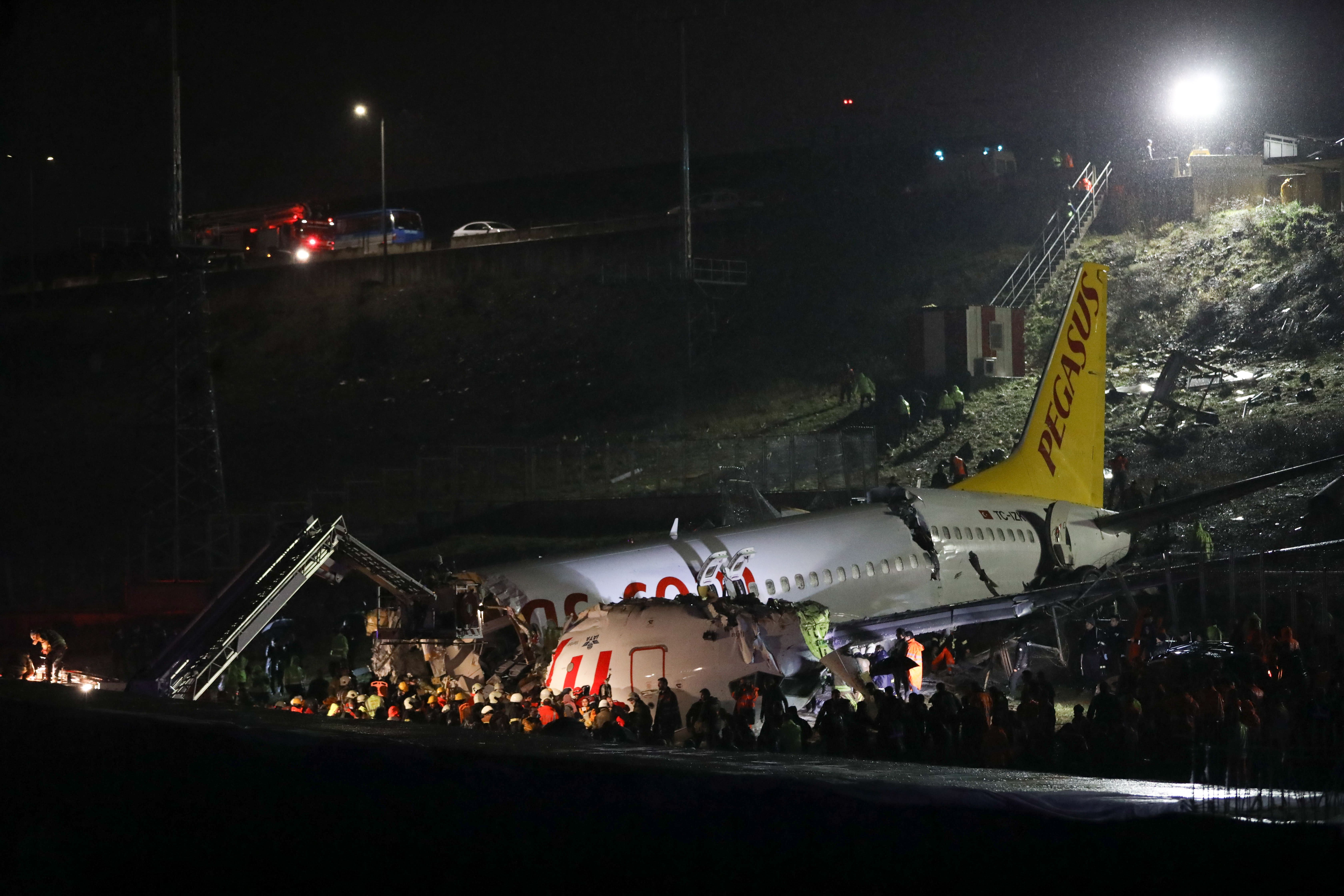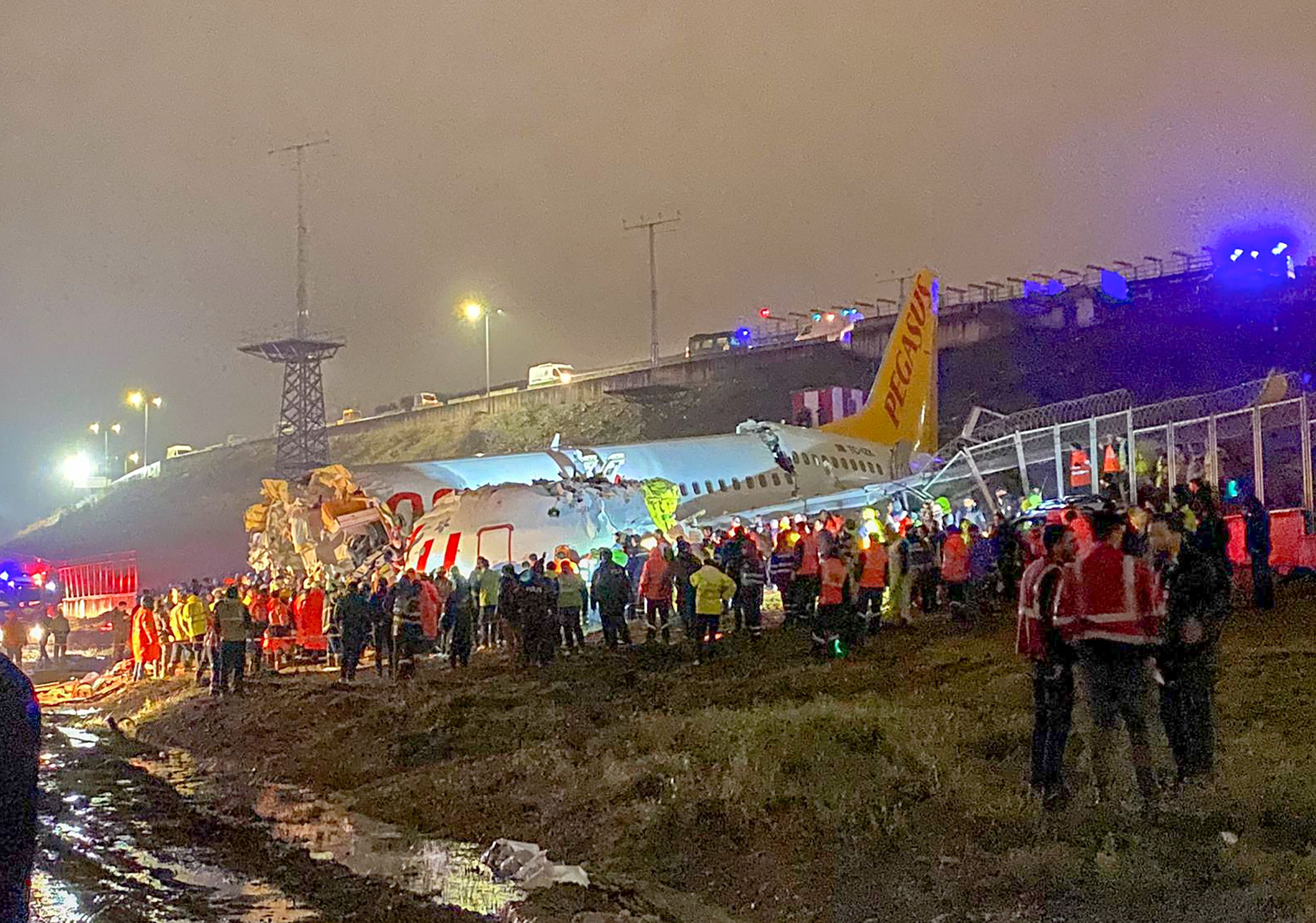 Ambulances and rescue teams were at the scene to rescue the passengers, according to footage captured at the scene. The state-backed Anadolu Agency also reported that the airport has been shut down.
According to the flight-tracking website Flightradar24, the Pegasus Airlines plane is a Boeing 737.

Footage shot by Turkish television station NTV showed the plane suffered significant damage to its fuselage—with the cockpit and the front rows of seats appearing to have broken away from the rest of the aircraft. Another section closer to the plane's tail appears to have been broken off as well.
Reports said the plane was flying to Istanbul from Izmir, a Turkish port city.
The accident comes a month after another Pegasus plane skidded off the runway in Istanbul at the same airport. There were no deaths or injuries in that incident on Jan. 7. In 2013, the tail of an Asiana Airlines Boeing 777 broke off after the jet hit a seawall during approach to San Francisco International Airport. Three people died, 49 were seriously injured, and scores more suffered minor injuries, according to the U.S. accident report.
The Associated Press contributed to this report.