Razor-toothed piranha have been found at a local beauty spot where teenagers swim and toddlers paddle, and where people say the ducks have been mysteriously disappearing.
Martinwells Lake lies to the southwest of the small English city of Doncaster—a long way from the tropical habitat of the piranha in the Amazon rainforest.
While Davey White and Lisa Holmes, both 37, enjoyed the spring weather by the lakeside on April 16, they saw a fish floating by the edge of the lake.
Holmes, a carer from Doncaster, said White, who is a fisherman got it out of the water. "Although he's a keen angler, he wasn't sure what type of fish it was straight away. But then we started looking at it more closely and saw the teeth, we realised it was a piranha."
They looked up the fish on the internet when they got home. "It was quite a shock. We couldn't believe that we'd found a piranha fish."
The following day, another dead piranha was spotted at the lake by Toni Hooper, 32, who was out walking with her family.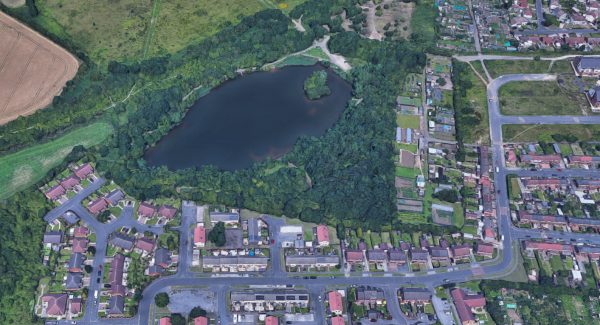 Toni Hooper, 32, found a second suspected dead piranha when out walking with her family on Sunday. "It sent shivers down my spine," she said, according to the Metro. This is a popular spot among families, dog walkers, and fishermen. It's always busy here," she said. "There's a play park nearby, so you get kids here paddling in the water, teenagers will go swimming here."
'Not what you expect in Doncaster': suspected piranhas found in UK lake https://t.co/D7u61BNIly

— The Guardian (@guardian) April 17, 2019
Hooper, who took video and pictures of the discovery, told the Doncaster Free Press, "People have been saying for a few weeks that they have been finding it difficult to catch fish in the lake and there's normally loads of ducklings on there too but this year we've hardly seen any."
"You wouldn't catch me going in the water."
The local council warned people not to go in the water—but only because it is too deep. They are confident that the piranhas cannot cope with even the relatively mild English winter.
Gill Gillies, assistant director of environment at Doncaster Council told the Yorkshire Post, "Given the natural habitat of piranhas, it is highly unlikely that the fish were alive at any time in the lake.
"We assume that these were pets that were placed in the lake, something that we would strongly discourage people from doing.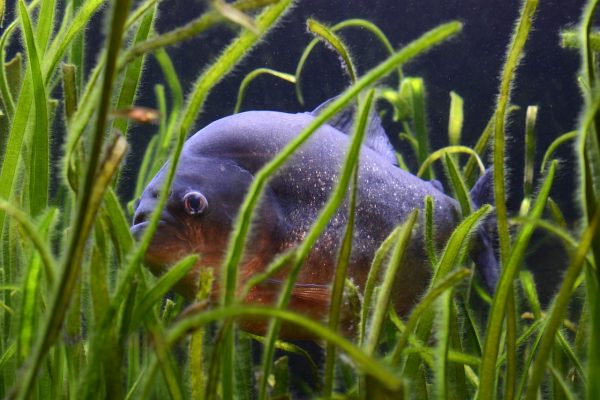 Previous studies suggest that piranha cannot survive below around 10 degrees centigrade. The temperature typically dips below freezing periodically during British winters.
Shredding a Cow in Seconds
Shoals of piranha are often said to be able to strip a carcass to the bone in seconds. According to National Geographic, this has some truth but doesn't reflect typical circumstances.
"In a historic visit to Brazil, Theodore Roosevelt famously saw a group of piranhas shredding pieces of a cow carcass in seconds," says the National Geographic website. "His dramatic account would color popular imagination for years, even though it was based on a manipulated spectacle in which fishermen blocked off a group of the fish and starved them beforehand."
According to National Geographic, it is unknown how many species of piranhas exist, with estimates ranging from 30 to 60."
Piranhas will eat each other if they run out of food.
"It's true that local fishermen occasionally have scars from close encounters with them," according to National Geographic.
However, there have been reports of attacks and fatalities in recent years.
A spate of piranha attacks left 50 people injured in Brazil in 2016, as drought conditions forced them from their natural habitat to waters where holidaymakers were gathered.
A 6-year-old Brazilian girl was found dead in 2016 surrounded by piranhas that were devouring her body after her canoe capsized during a storm.
It is not clear if she had first drowned or been attacked by the fish.
A 6-year-old boy died in 2012 after piranhas devoured the flesh on his forearm near the town of Curua in Brazil.