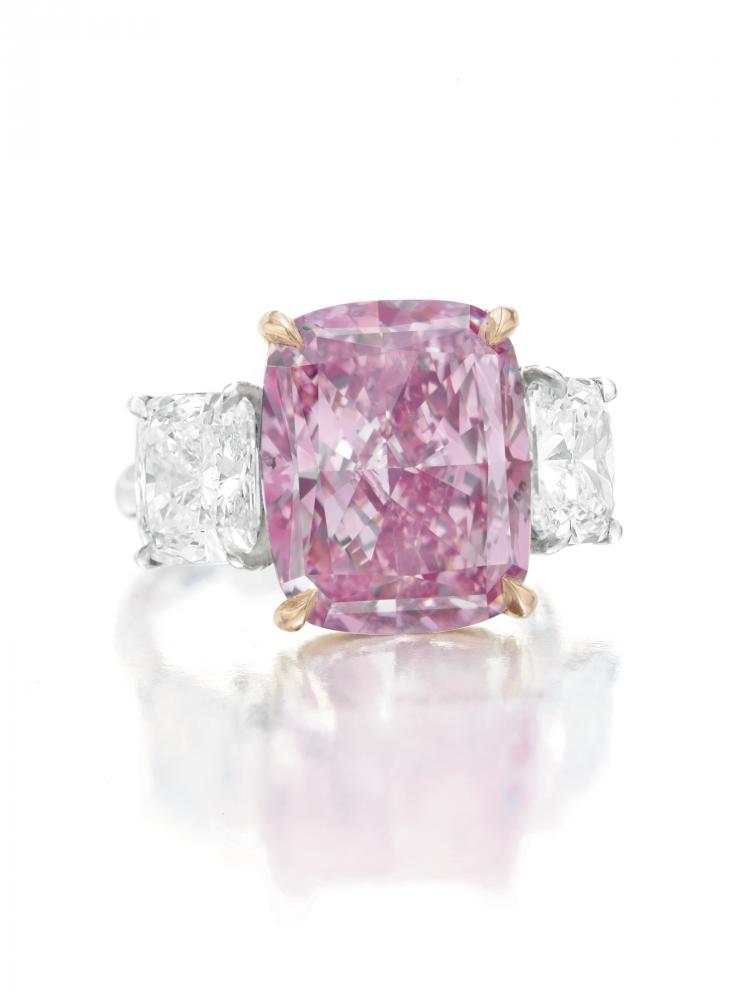 A pink-purple 10-carat diamond estimated to be worth $15 million went unsold at Christie's auction house in New York on Tuesday.
"While we were disappointed that the 10-carat purple-pink diamond did not find a buyer, top-quality white, blue, pink and yellow diamonds fared very well" at the New York Magnificent Jewels auction, Christie's Americas Head of Jewelry Rahul Kadakia said in a press statement.
The pink diamond was supposed to be the highlight of the auction, as large pink diamonds are unusually rare and command a high price. Prices of pink diamonds have gone through the roof in recent years, and only one in 10 of pink diamonds mined is larger than two-tenths of a carat, according to Reuters.
Christie's auctioned off 224 lots and brought in nearly $32 million for the many colorful and clear gems.
A Fancy Vivid blue diamond sold for $3.7 million, or more than $1 million per carat.
"In all, five top jewels exceeded the US$1 million mark, with heavy competition among both trade buyers and private collectors for colorless diamonds, large gemstones, and signed jewels," Kadakia added.