President Joe Biden, during his solo first press conference Thursday, consulted notes that assisted him with key policy points, data, and appeared to show numbered images of reporters attending the event.
Biden, during his first press conference after more than two months in office, answered questions on topics including whether he will run for reelection, the burgeoning crisis along the border, and abolishing the 60-vote filibuster.
Photos taken at the press briefing show one card with facts about U.S. infrastructure, and another with headshots of what appeared to be the reporters in attendance. The briefing was limited to 25 reporters.
"The United States now ranks 13th globally in infrastructure quality—down from 5th place in 2002," one bullet point read. The president still corrected himself after mistakenly telling reporters that the United States ranked 85th in the world in infrastructure.
"I still think the majority of the American people don't like the fact that we are now ranked what, 85th in the world in infrastructure. I mean, look," the president said, before clarifying: "We rank 13th globally in infrastructure."
"China spends 3 times more on infrastructure than U.S.," another bullet point said. The bullet point below noted: "Bridges: More than 1/3 of our bridges (231,000) need repairs or preservation."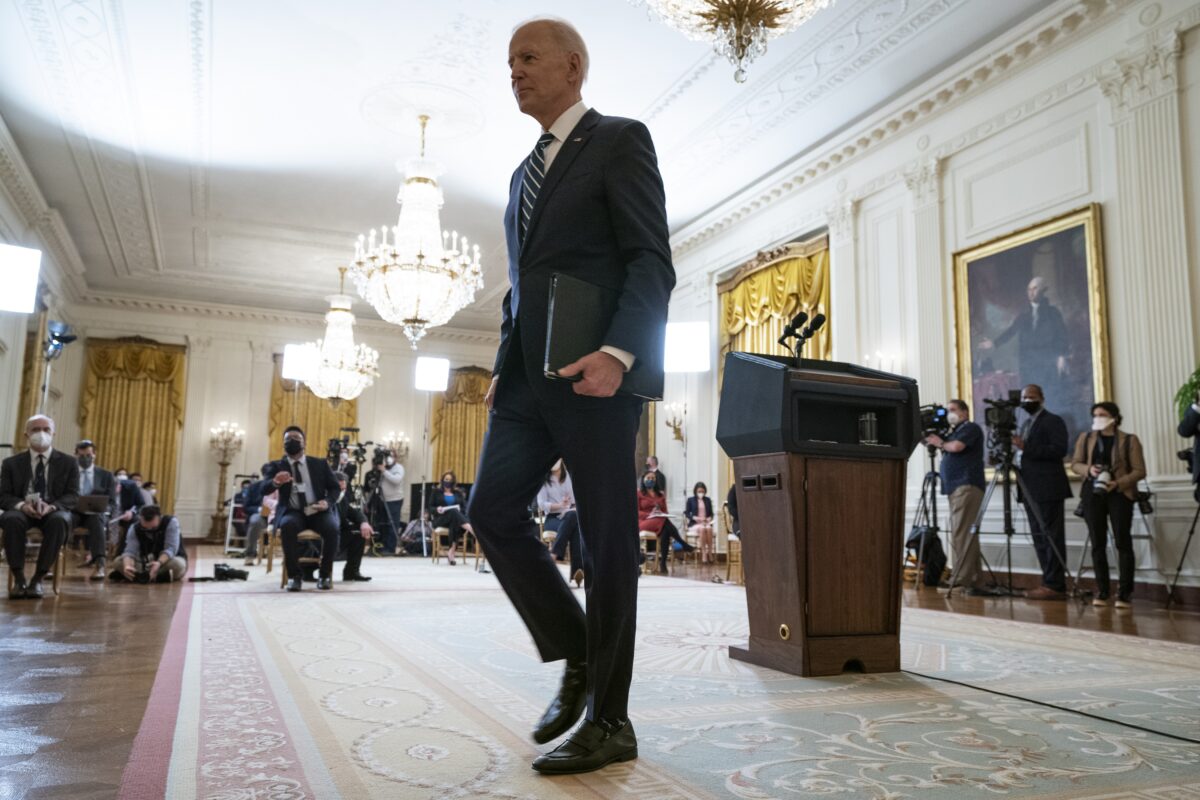 At Thursday's briefing, the president took answers only from a list of reporters whose outlets and names were listed and numbered on a cue card. Biden took 31 questions from reporters, notably ignoring those from Fox News and The New York Times.
The Epoch Times has reached out to the White House for comment.
The president was also asked about whether he plans on running for reelection, which comes as members of the media have speculated and questioned why he hasn't held a formal White House press conference in more than two months.
"My plan is to run for reelection," he said at the White House, adding that he has "no idea" about whether he will run against former President Donald Trump. Biden said he expects Vice President Kamala Harris to join him on a potential ticket.
Trump in November 2019 referred to a notebook with handwritten notes during a press briefing at his first impeachment hearing.
Ivan Pentchoukov contributed to this report.