New photos show the last time missing 4-year-old Texas girl Maleah Davis was seen alive outside of her family's apartment.
The girl was seen with her mother's ex-fiancé, Derion Vence, walking into the family apartment in Houston, ABC13 reported. She was not seen walking out.
Her mother left town for a funeral on the same day, on April 30.
This is heartbreaking to see, especially on #MothersDay. Surveillance pics show the last time sources say Maleah Davis was seen alive. She was wearing a pink tutu and walking into her apartment with her mom's ex-fiancé. Police say she never came out again. https://t.co/OwSM1roTDV pic.twitter.com/IqzZOFfEoz

— Pooja Lodhia (@PoojaOnTV) May 12, 2019
Investigators said that Vence wasn't seen with Maleah after that morning, according to the report.
Days later, cameras captured Vence leaving the apartment with his 1-year-old son and a laundry basket with a trash bag inside. The laundry basket was found with a gas can that Vence had reported stolen.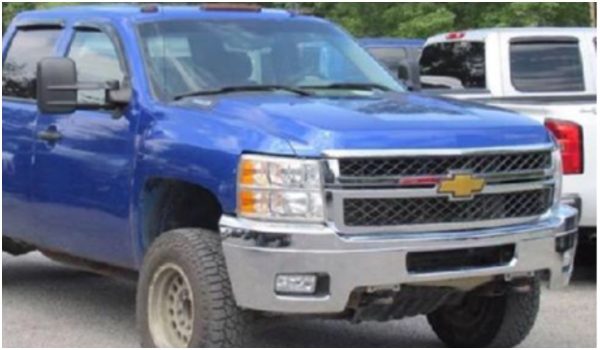 Cadaver dogs were taken to Vence's vehicle and other vehicles in the parking lot. Both dogs reacted to the suspect's trunk, indicating that they had sensed human decomposition in the vehicle, ABC13 reported.
Drops of blood were also seen in the hallway of the bathroom in the apartment.
Vence was arrested and his bond was set for $999,9999 for tampering with evidence in the case, officials said.
Police have not yet confirmed if the girl died. Investigators, however, don't believe she is alive.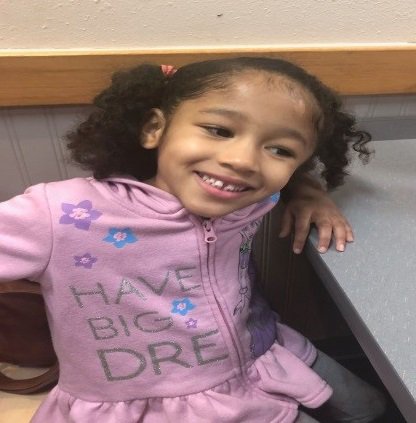 Asked if police believe Vence killed Maleah, Houston police spokesman Kese Smith said, "At this point in time those are the charges we have filed and I can't say any more than that," according to The Associated Press.
Vence, 26, told police last week that men in a pickup truck abducted him, Maleah, and his 1-year-old son before freeing him and the boy. But Sugar Land police, who initially interviewed him, said his story kept changing and didn't add up.
Houston police said Saturday that some of those claims were false.
"His story turned out not to be the case, including the fact that there was that blood evidence in the apartment linked to Maleah," Smith said.
IS SOMEONE ELSE INVOLVED? Police believe Darion Vence was dropped off at Methodist Hospital by someone driving the same Nissan belonging to Maleah's mom. It's the car Vence claimed was stolen. Right now only Vence is charged. #Abc13https://t.co/PgjFTb1QrH pic.twitter.com/7DjCoN2g32

— Stefania Okolie (@StefaniaOnABC13) May 11, 2019
Maleah's mother Brittany Bowens, said through a spokesman that Vence is her former fiancé. Bowens appeared outside her apartment Friday as Quanell X, a local civil rights activist, addressed reporters on her behalf. Quanell X said that Vence had abused Maleah and that Bowens believes Vence harmed the girl.
Police have described Vence as Maleah's stepfather. But Quanell X said that Vence and Bowens were recently in a fight and she broke off their engagement.
This week, Maleah's biological father, Craig Davis, spoke out for the first time about the disappearance.
"I'm not putting the blame on anybody," local news outlets quoted Davis as saying. "I just need the questions that aren't answered to be answered. There are so many unanswered questions. It's not for the public to answer to them for me. It's not for the police to answer them for me. It's not for the news to answer them for me. It's for Derion to answer for me."
Maleah has been described as an African-American female with black hair and brown eyes, standing approximately 3 feet tall and weighing between 30 and 40 pounds.
For those with information about the case call HPD Homicide at 713-308-3600 or @crimestophou at 713-222-TIPS.
The Associated Press contributed to this report.