A photojournalist with international news agency Agence France-Presse (AFP) has shared photos of an elderly Chinese man lying dead in a Wuhan street just hours after the World Health Organization (WHO) declared a global health emergency over China's coronavirus outbreak.
Hector Retamal on Jan 30. uploaded a series of photos showing the grim reality facing Wuhan's 11 million residents. Wuhan, a central Chinese city, is the epicenter of the disease.
According to AFP, the man, carrying a plastic shopping bag in one hand, had collapsed on the street outside a closed furniture store not far from a hospital.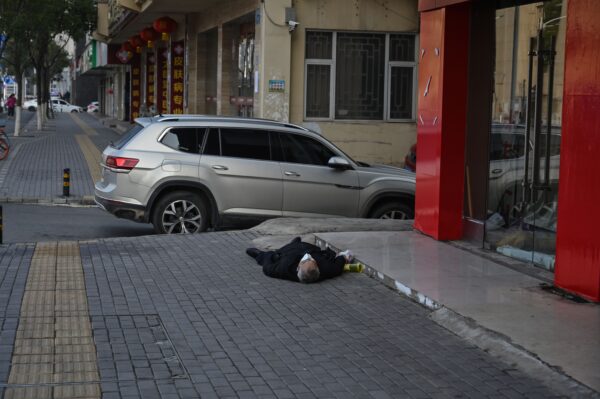 Journalists said two hours after they arrived on the scene, a white vehicle with blacked-out windows arrived to transport the dead body from the street.
The medical personnel and police who attended were dressed in full-body protective suits.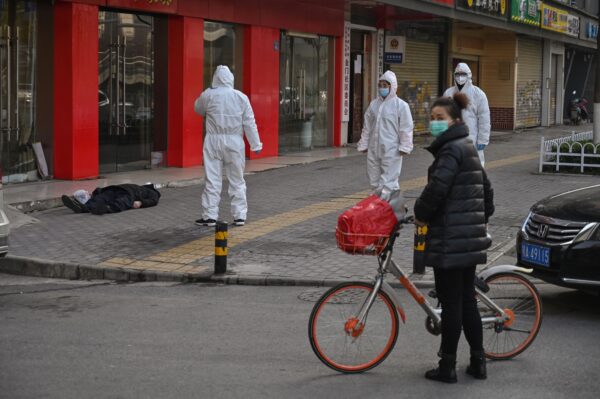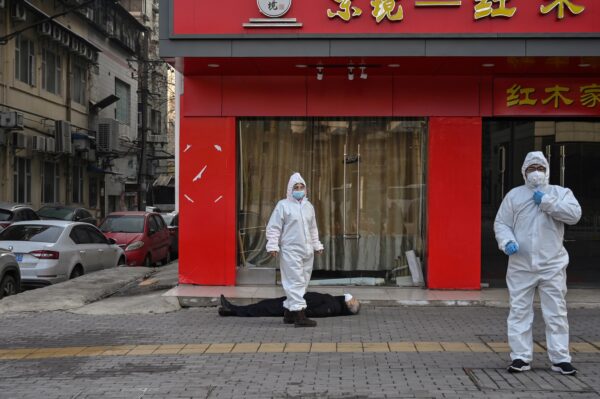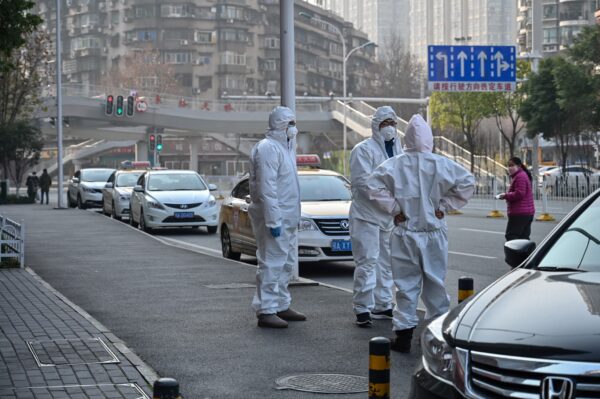 According to AFP, the journalists have not been able to determine whether the novel coronavirus was the cause of the man's death.
A woman standing nearby told them she believed he had died from the virus.
"It's terrible," she said. "These days many people have died."
AFP journalists have reported witnessing long queues at Wuhan hospitals. They said that some patients told them they had waited in line for two days before being able to see a doctor. Many brought their own chairs for the wait so they wouldn't lose their place in line, the agency reported.
"They are treating patients as footballs to be kicked around," one Wuhan resident requesting anonymity told the Chinese-language magazine Lifeweek.
AFP later asked local authorities in Wuhan for the details of the man's case but were turned down.
Over the past week, there have been some social media posts coming out of China warning of such scenes.
#WuhanPneumonia, virus already secondary mutation, outbreaking without any symptoms and spreading very fast
A #Wuhan citizen outbreaking dead in the street, and now #CCP controling all of real datas from #Wuhan very tighten up, target to suppression panic of mass@SolomonYue pic.twitter.com/UCM8r3vdLG

— Ms.F????????????️❤????????????????????☝???? (@IamMsFF) January 27, 2020
However, much of the sensitive footage is quickly deleted by Chinese censors, while netizens try to reupload them in the digital tug-of-war with the regime.
As China's official death toll and the number of coronavirus cases continue to rise in China and overseas, some countries like Italy and Pakistan have taken precautionary measures and banned all air traffic in and out of China.
Individual airlines including American Airlines, British Airways, and Air Canada have also decided to halt flights to and from China.
After China confirmed that human-to-human transmission of the virus was possible on Jan. 20, the country's official death toll and the number of confirmed cases has rapidly grown.
The epicenter of the disease outbreak, Wuhan, did not announce a lockdown until three days later on Jan. 23. The city's mayor said that some 5 million people had left the city, either traveling for Lunar New Year or to escape the impending lockdown, prior to the lockdown.
More than 18 countries and regions outside of China have now reported known cases of the coronavirus, including the United States, Italy, Germany, Canada, Finland, South Korea, Japan, Taiwan, and Hong Kong.