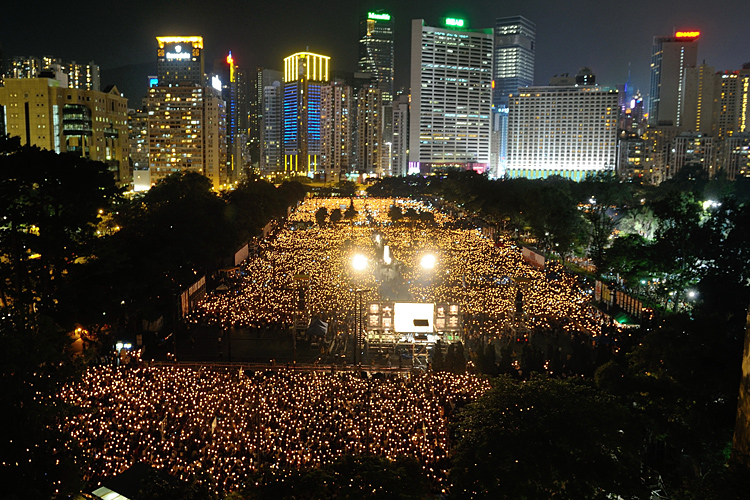 More than 180,000 were present at the annual Tiananmen Square massacre candlelight vigil, in memory of the student protesters who were killed on June 4, 1989. The crowd was mixed, including were survivors, politicians, students, and residents of Hong Kong and mainland China. According to the Hong Kong Alliance in Support of Patriotic Democratic Movements in China, the organizer of this year's vigil, attendance reached a record high.
Read the article:
Tiananmen Square Massacre Candlelight Vigil in Hong Kong
180,000-Strong 



Click www.ept.ms/ccp-crisis to read about the most recent developments in the ongoing crisis within the Chinese communist regime. In this special topic, we provide readers with the necessary context to understand the situation. Get the RSS feed. Get the new interactive Timeline of Events. Who are the Major Players?







The Epoch Times publishes in 35 countries and in 19 languages. Subscribe to our e-newsletter.