Photos of a family that perished at a volcano while on vacation in Italy on Tuesday, Sept. 12, have surfaced.
Massimiliano Carrer, 45, and his wife Tiziana Zaramella, 42, died when they tried to rescue their 11-year-old son Lorenzo who reportedly got past a safety barrier at the Solfatara Crater in Pozzuoli about 7 miles southwest of Naples.
The couple's youngest son, 7-year-old Alessio, remained safe as he stayed outside the roped-off area, the Associated Press reported.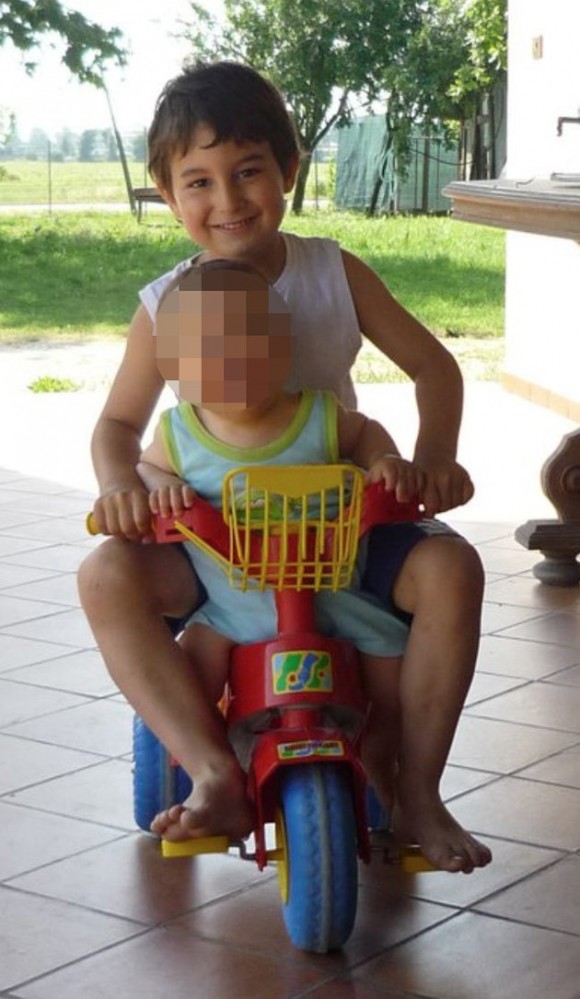 The cause of death has not been determined, but firemen on the scene said they suspect the victims died of asphyxiation from the gasses coming from the hole. It's also possible that they died from an explosion of hot mud.
"Either there was a small explosion, or the ground simply gave way from their weight, and they fell into this hole," National fire brigade spokesman Luca Cari told Reuters.

The official cause of death will be determined by an autopsy.
The family, originally from Turin, was living near Meolo in the province of Venice, Corriere del Veneto reported.
Carrer was an engineer and Zaramella worked as a security guard at Venice's Marco Polo airport.
The youngest, Alessio, is being cared for by his paternal grandparents. Before the accident, he and his brother were set to return to school the next day.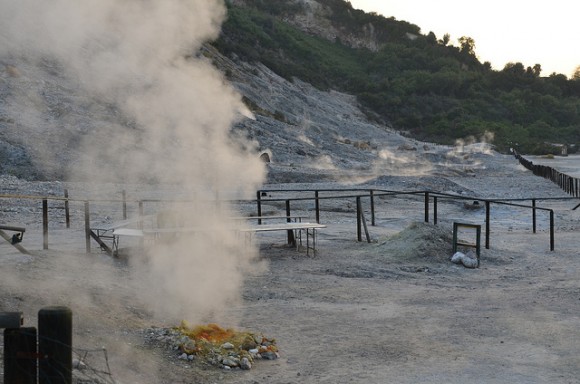 Solfatara Crater is one of a string of ancient 40 volcanoes that make up Campi Flegrei, a popular destination for tourists and school children.
Signs all around the privately-run crater warn of the danger of the hot ground and steam that can reach 320 degrees F.
Visitors are told avoid openings in the ground that emit gasses and steam, called fumaroles, and to stay off the slopes.
Geologists monitor the area around the clock, checking temperatures and analyzing the chemical nature of the gases.