A photographer who captured images of Border Patrol agents on horseback near an influx of Haitians who illegally crossed the U.S.-Mexico border said he didn't see the agents whip anyone.
"Some of the Haitian men started running, trying to go around the horses," photographer Paul Ratje told local station KTSM, explaining the situation. "I've never seen them whip anyone," he said. "He was swinging it, but it can be misconstrued when you're looking at the picture."
The images of agents on horseback drew criticism from Democrats, pro-immigration activists, and White House officials this week, with some claiming that the agents were whipping the Haitians. However, a union that represents Border Patrol agents said that claim is false, while some officials said the agents were merely controlling the horses with their reins.
President Joe Biden, during a news conference Friday, promised an investigation into the incident and declared that the agents' actions were "wrong" and "will pay." Biden didn't make any reference to the pushback against the claims that agents were whipping illegal immigrants.
"I promise you, those people will pay," Biden told reporters at the White House. "There will be consequences. It's an embarrassment. But beyond an embarrassment, it's dangerous. It's wrong."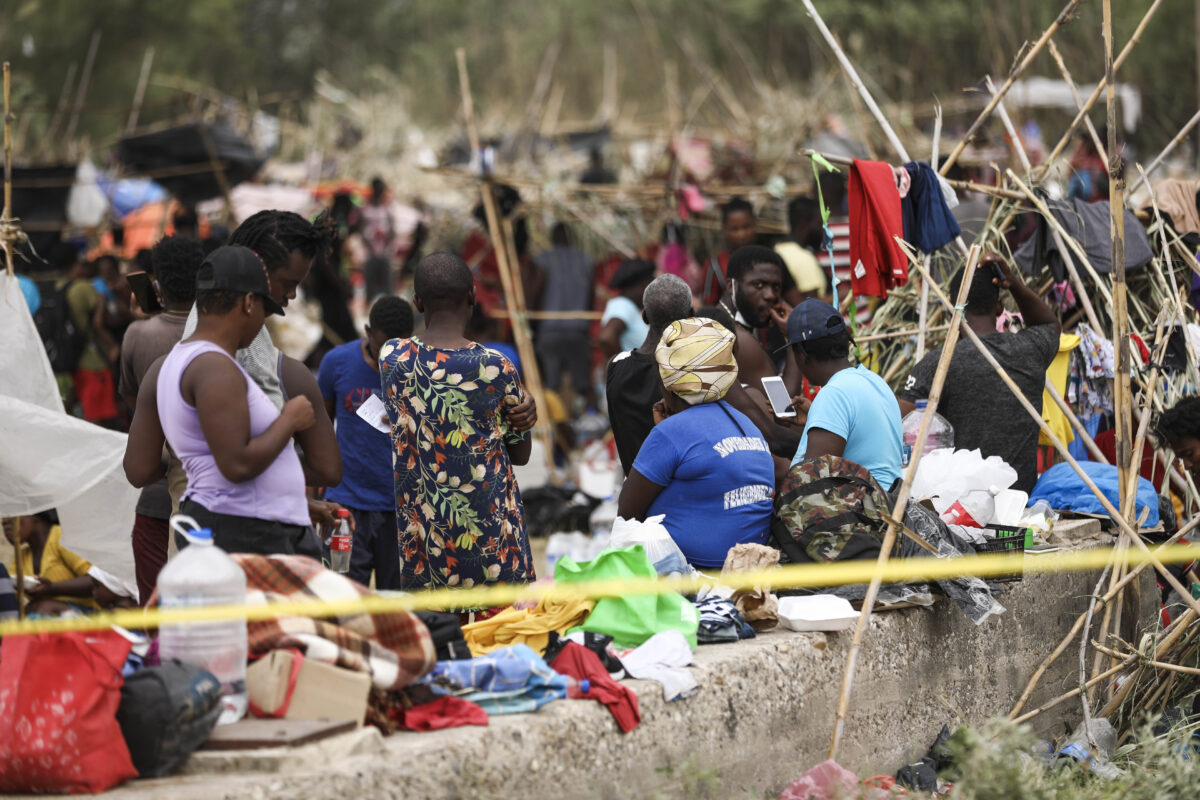 A top Border Patrol union official, Brandon Judd, told The Epoch Times this week that agents were not whipping their reins at the illegal aliens.
"Agents have to keep the migrants away from the horses for their own protection. And so they will use the reins, to twirl the reins, so that they will stay away from the horses. But they do not use those reins to lash out, to try to strike people. Those agents did not use those reins in any way, shape, or form to try to strike anybody," he said, adding that horses are used as a "deterrent technique" to prevent illegals from entering the country.
Regarding comments made by White House officials, Judd said Border Patrol officials feel abandoned in the wake of a burgeoning crisis.
In recent weeks, more than 15,000 Haitian illegal aliens camped underneath an international bridge spanning Del Rio, Texas, and Mexico, prompting humanitarian concerns.
White House press secretary Jen Psaki on Thursday said that horse patrols around the border will be suspended following the images having gone viral.
"Which the president feels, we all feel, was inhumane, immoral, ineffective, wasn't operationally working. And because of the disfunction of it, we have led to a very broken system that we're dealing with today," she said in a comment at the White House.