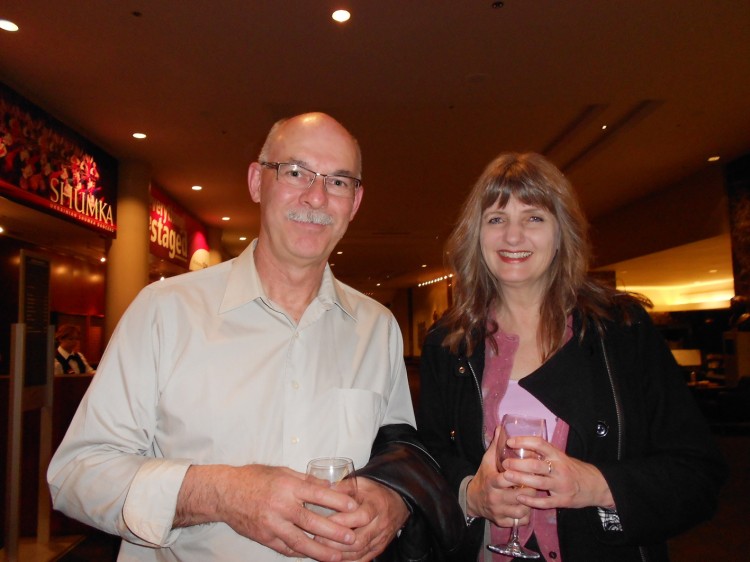 EDMONTON, Canada—Shen Yun Performing Arts left two professional photographers visually satisfied after the Wednesday night, April 11, performance at Northern Alberta Jubilee Auditorium.
It was the first time for Kim Woolgar and his girlfriend Cathy Hicks, both photographers, to see New York-based Shen Yun.
Mr. Woolgar said it was nice to see the difference in cultures presented by Shen Yun and the bel canto singing done in Mandarin.
"It is very colourful and the precision of the dancers is fantastic," he said.
Shen Yun stages performances of mainly classical Chinese dance, an art form that was passed down largely through China's imperial courts and enriched dynasty after dynasty.
Each dance piece is accompanied by an original composition performed by a symphony orchestra unique for its inclusion of traditional Chinese instruments and melodies. Colourful costumes and digitally projected animated backdrops complete the performance.
"I've enjoyed it all," he said.
He said he would have enjoyed taking pictures that night, something that is not allowed inside the theatre.
"There's lots of colour and the dynamics, it's something I have never seen before.
"It is enlightening to kind of grow and be able to see other people's cultures," he said.
Ms. Hicks said she also enjoyed the show and could appreciate the strength and precision required. Her daughter studied ballet for 14 years, she said.
"It's very good, very nice to watch," she said.
Reporting by Fany Qiu.
Shen Yun Performing Arts has three equally large companies touring the world. Shen Yun Performing Arts Touring Company will next travel to Regina to stage one performance at the Conexus Arts Centre on Friday April 13.
For more information, visit ShenYunPerformingArts.org.