During a visit to a Ford factory in Michigan Thursday, President Donald Trump briefly donned a mask.
A photograph of Trump wearing the navy blue mask stamped with the presidential seal circulated on social media and was published by NBC News. It shows the president interacting with Ford Motor Company Executive Chairman Bill Ford, Jr., who is also wearing a mask.
Asked why he wasn't wearing a face covering publicly, Trump said he briefly put on a mask in the "back area" but that he "didn't want to give the press the pleasure of seeing it."
Trump was also photographed while teasingly holding up a clear shield in front of his face.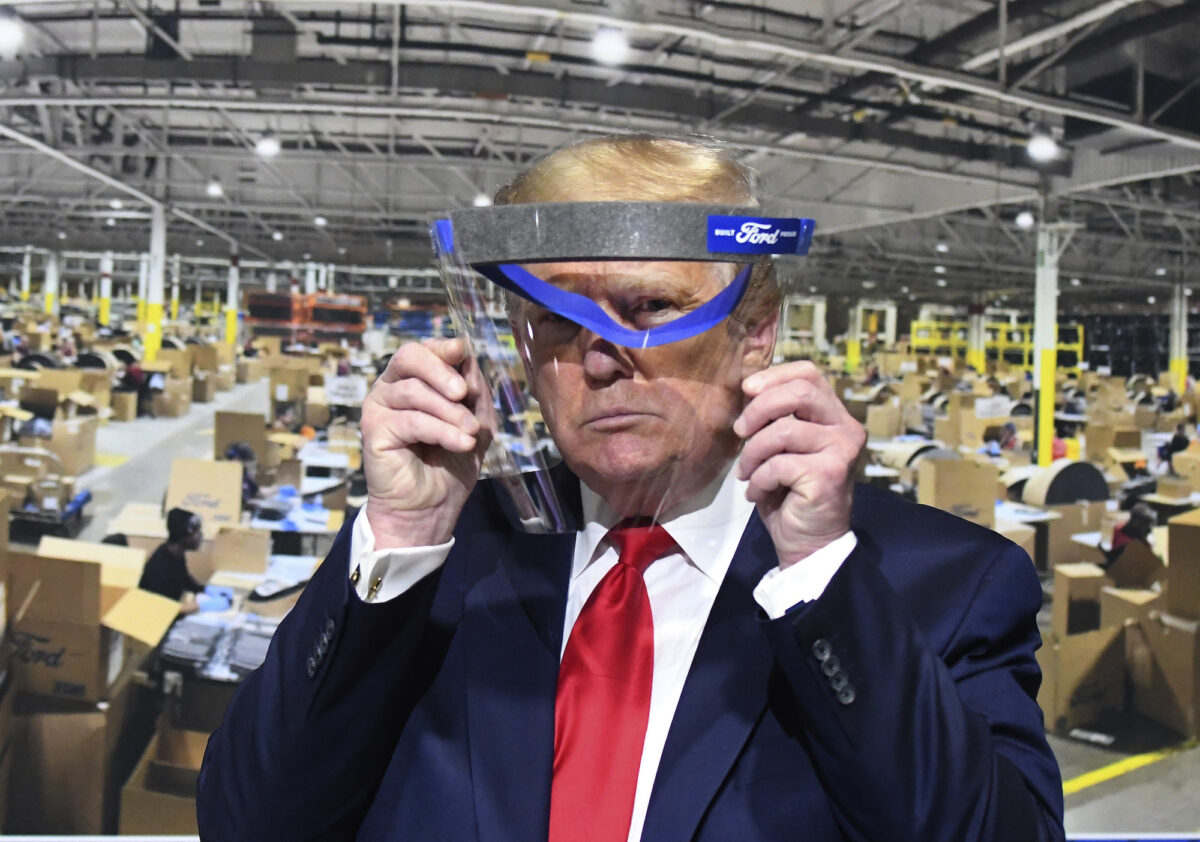 The White House has argued that there is no need for Trump to wear a mask because he is tested regularly for COVID-19 and has not tested positive.
In a statement, Ford said Trump wore a mask during a private viewing of three classic Ford GT models, adding, "The president later removed the mask for the remainder of the visit."
Trump visited Ypsilanti, outside Detroit, to tour the Rawsonville Component Plant that had been repurposed to manufacture ventilators, the medical breathing machines governors begged for during the height of the COVID-19 pandemic.
"In our nation's war against the invisible enemy, the hardworking patriots here today answered the call to serve. You proved that the American worker is 'Built Ford' and you're 'Built Ford Tough.' A great expression," Trump said, praising the company's response to calls to build ventilators, which were in short supply in the early stages of the outbreak of the Chinese Communist Party (CCP) virus, the novel coronavirus that causes COVID-19.
"America is very proud of Ford. Right here at the Rawsonville Component Plant, you're building a great medical arsenal to defeat the virus and cement America's place as the leading manufacturer and exporter of ventilators anywhere in the world," the president said.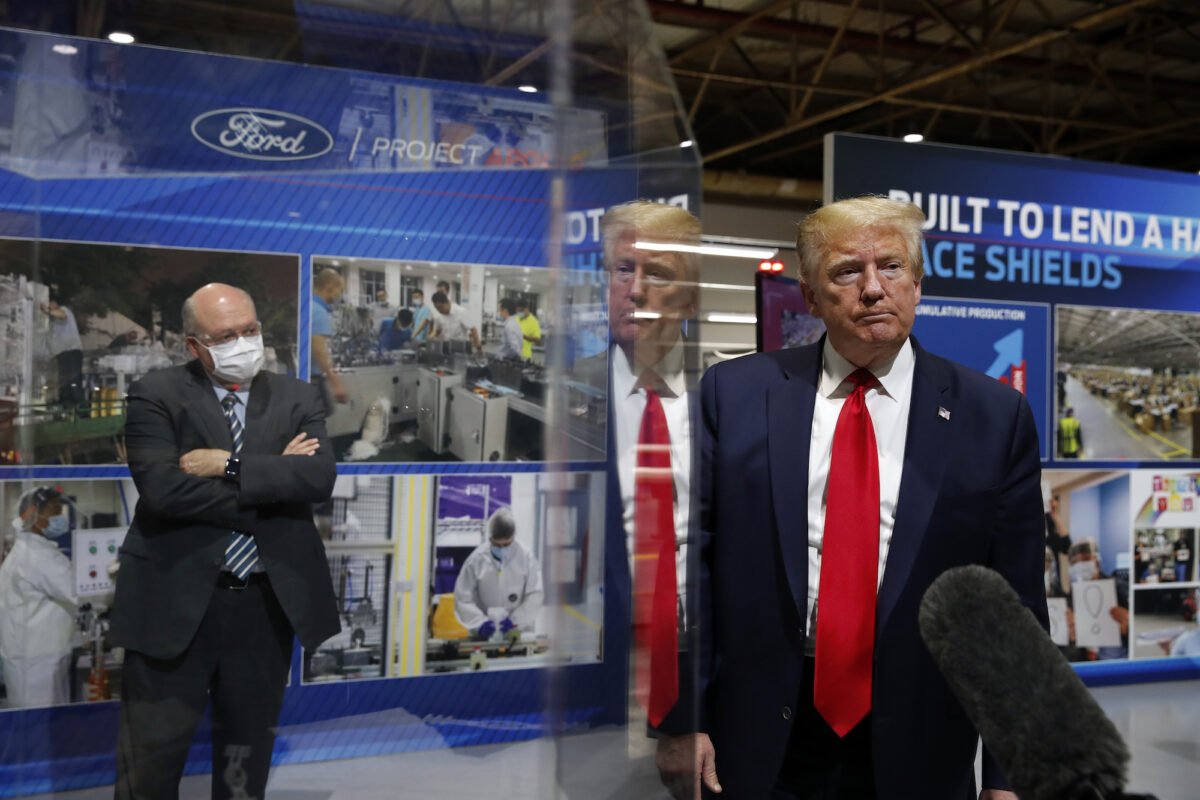 "With your help, not a single American who has needed a ventilator has been denied a ventilator. Not one. And as you remember, we took over empty cupboards. The cupboards were bare," Trump said, referring to the paucity of equipment in the Strategic National Stockpile, which the administration recently announced was being revamped and replenished. He said that over the next few months, over 100,000 new ventilators would be added to the stockpile and that foreign allies that "desperately need them" have been offered 14,000.
"Driven by the love and sweat and devotion of everyone here today, we're saving lives, we're forging ahead, and, as of this week, the beating heart of the American auto industry is back open for business," Trump said, later taking a jab at Democrat governors, who he suggested were stalling on reopening.
"You have a lot of, unfortunately, in this case Democrat governors [who] think it's good politics to keep it closed," Trump said. "I think they're being forced to open, frankly, the people want to get out. You'll break the country if you don't."