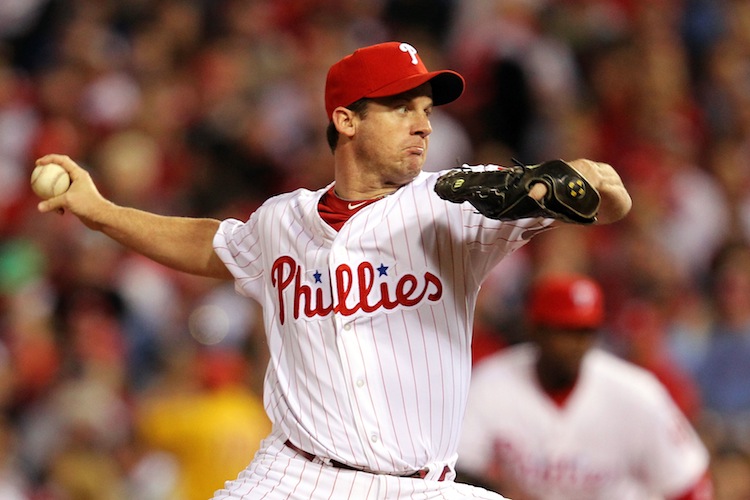 The Phillies placed right-handed starter Roy Halladay on the disabled list Tuesday with what the team is calling a "1/2-grade strain" of his right latissimus dorsi, according to a report on the team's website.
Halladay will have to be totally inactive for a good three weeks; the Phillies are then hopeful he can return in six to eight weeks.
"We hate to have him down," Phillies assistant general manager Scott Proefrock said, "but it's nothing that requires anything other than rest."
The news could have been a lot worse with the possibility of a torn rotator cuff or labrum, which might have required surgery.
"If there's good news from an injury, this is probably good news," Phillies pitching coach Rich Dubee said.
Halladay, 35, has been one of the game's best starters—if not the best—for the better part of a decade, winning two Cy Young Awards and finishing in the top three of the voting three other times.
The Epoch Times publishes in 35 countries and in 19 languages. Subscribe to our e-newsletter.