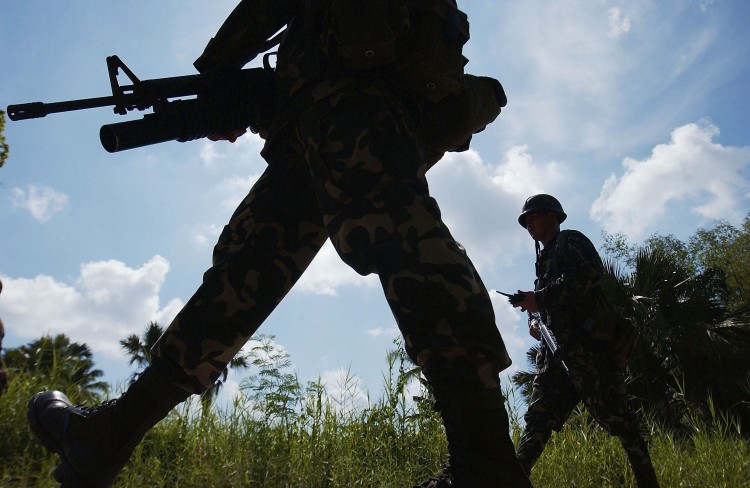 The Philippines Sunday came to a tentative peace agreement with the Moro Islamic Liberation Front, a militant group that has battled the Filipino army for nearly 40 years.
The conflict between the government and the Moro has killed more than 100,000 people, including soldiers and civilians, since it began in Mindanao, the second largest island in the country.
"Many solutions have been proposed and tried. We have had peace agreements in the past, but still our hopes for the region remained unfulfilled. Some gained power, but instead of raising the quality of life in the region, this begot a structure that tightened the shackles of poverty," said President Benigno Aquino III, referring to the deal, according to a transcript of his speech given at Malacañan Palace Sunday.
The framework deal establishes an autonomous region in the southern part of the island. Muslims are the predominant majority in the region, where the Moro militants have fought a war for independence since the late 1970s. The government has been holding talks with the militant group for the past 15 years.
The new Bangsamoro region will replace the autonomous region in Muslim Mindanao, which Aquino described as a "failed experiment," created in 1989. The region has been plagued with poverty and corruption, leaving people "to feel alienated by the system," according to Aquino.
"And those who feel that there is no way out will continue to articulate their grievances through the barrel of a gun. We cannot change this without structural reform," the president said.
The Moro Front vice-chairman of political affairs, Ghadzali Jaafar, told the Philippine Star that the group heavily supports the framework deal.
"We have been waiting for this for many long years," Jaafar was quoted as saying by the publication. He added, "Because finally, the Bangsamoro issue will be addressed and the Mindanao conflict will be resolved."
Former Filipino President Fidel Ramos signed a peace deal with the Moro National Liberation Front, another rebel group, but the succeeding president, Joseph Estrada, declared war against the Islamic Front. This conflict and instability prompted the United States to send around 600 soldiers to the southern Philippines in 2002.
Recently, al-Qaeda-linked militants and groups have infiltrated the region, including the Islamist group Abu Sayyaf and the Indonesian group Jemaah Islamiyah. The United States has aided the capturing of several key leaders of Abu Sayyaf.
The Epoch Times publishes in 35 countries and in 19 languages. Subscribe to our e-newsletter.