The Philippines has banned two U.S. Senators from visiting the country and may impose more restrictions on American citizens over the detention of a leading critic of President Rodrigo Duterte.
"We will not sit idly if they continue to interfere with our processes as a sovereign state," Philippine presidential spokesman Salvador Panelo said, according to a transcript of a press conference provided by the government.
Panelo said Duterte ordered the Bureau of Immigration to deny Sens. Dick Durbin (D-Ill.) and Patrick Leahy (D-Vt.), from entering the country.
The government is protesting a provision included in a spending package passed by Congress last week, which denies entry to officials involved in the detainment of Philippine Senator Leila de Lima, according to Reuters.
De Lima, who has been a critic of Duterte's anti-drug campaign, was detained in 2017. She has called for an international investigation into Duterte's war on drugs, where thousands of people have been killed.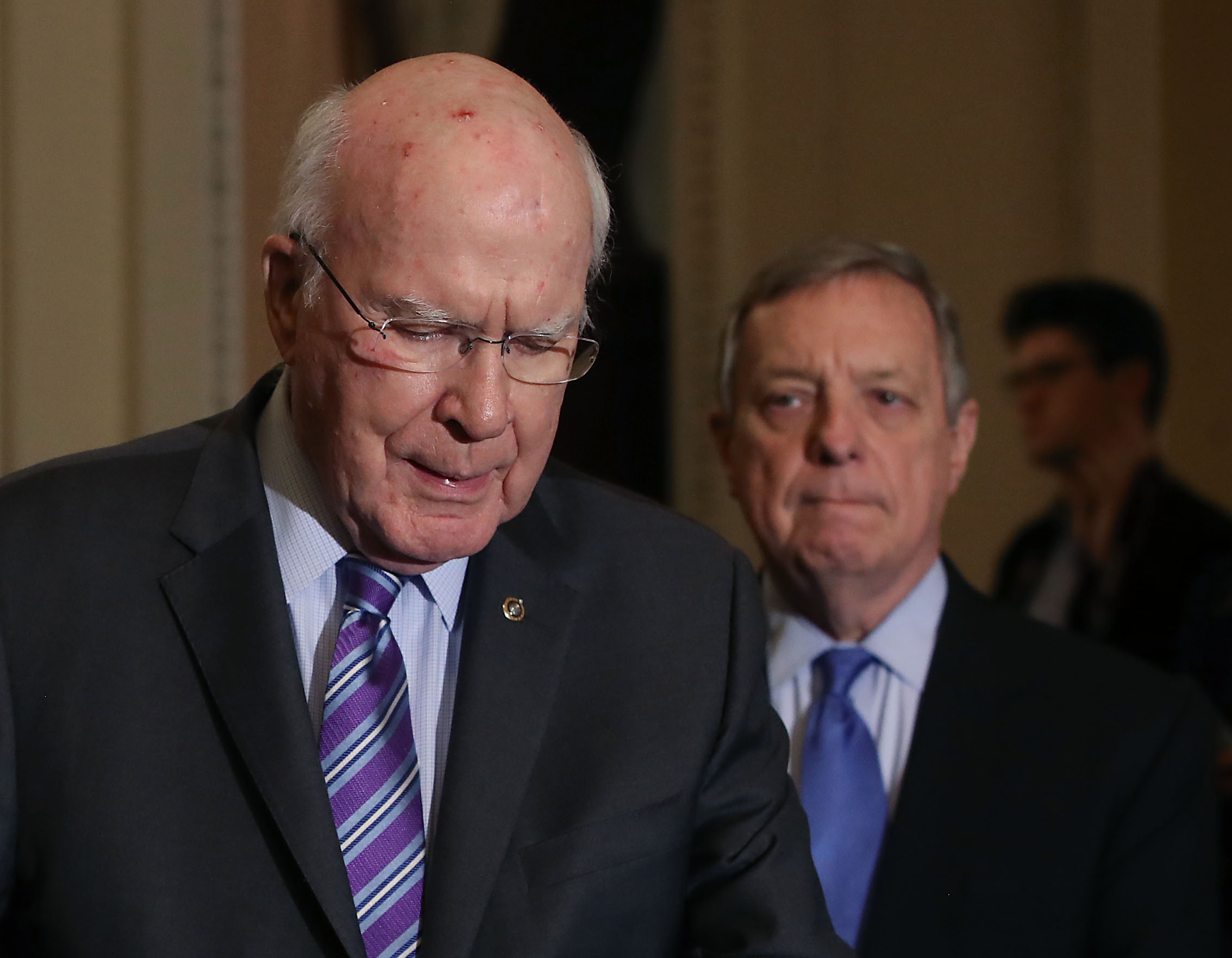 David Carle, a spokesman for Leahy, told Reuters that Leahy has no plans to visit the Philippines. He also said he's not aware of any officials from the Philippines coming to the United States.
"This is about the right of Filipino citizens—and people everywhere—to freely express their opinions, including opinions that may be critical of government policies that involve the use of excessive force and the denial of due process," Carle said.
In the press conference, Panelo said that de Lima's case isn't "one of persecution."
"As we repeatedly said, it's one of prosecution. In fact, it is already being tried by our courts and no less than the highest court of the land, the Supreme Court has ruled on the validity of her detention as being lawful and valid," he said. "No other state could dictate upon our officials, judges, and justices the manner upon which we enforce and interpret our own laws vis-à-vis those who are believed to have committed a violation against our laws."
Panelo also accused "some media outlets" of "twisting this information in their headlines as an outright ban against Philippine officials involved in the case of Senator De Lima from traveling" to the United States.
The spokesman said that the government is mulling a new policy, saying that all Americans who want to go to the Philippines may need to apply and get a visa. According to the U.S. State Department's website, American citizens can enter the Philippines without a visa for up to 30 days.